The Decline of Maternity Leave Is Affecting the Workforce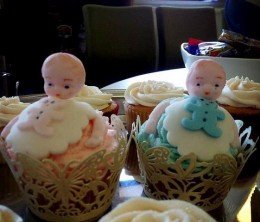 Bloomberg has a very good overview of how fully paid maternity leave has declined in the last decade and how this has affected women in the workforce.
The lack of paid maternity leave is one reason the U.S. is falling behind other advanced countries in the share of women in the workforce, says Blau of Cornell in Ithaca, New York. The U.S. fell to 17th place in 2010 among 22 Organization for Economic Cooperation and Development nations from sixth in 1990. In 2012, it slipped to 18th.
The U.S. has gone from being "one of the leaders in female labor force participation among the developed countries to the situation where we have one of the lower" rates, said Blau, a co-author of the study, in a phone interview.
Some companies, like Goldman Sachs, which offers 16 weeks of fully paid maternity leave, are adopting more generous policies to retain women workers, while legislators like Senator Kirsten Gillibrand are looking at ways to introduce standard parental leave supported by a public fund. [Thanks to Jessica Grose for the tip.]
Photo: Stewardship
---
Support The Billfold
The Billfold continues to exist thanks to support from our readers. Help us continue to do our work by making a monthly pledge on Patreon or a one-time-only contribution through PayPal.