Taking Solo Trips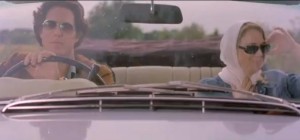 Taking your family or your spouse on vacation requires sacrifice and savings, planning and patience.
Solo travel, in contrast, is selfish work. If a couple or family has one budget, a solo vacation is money spent on one person; it's not money spent equitably on, say, a new dishwasher or a subscription to a local theater. This disparity is magnified by the vacation itself: While one person toils at home, the other is busy doing work's opposite.
In Slate Ben Loehnen writes about why he usually travels without his husband (Loehnen travels the world as a bird-watcher), and the autonomy that solo travel gives him (he can do whatever he wants on his own budget). Plus, he says he and his husband live their lives as if on a tandem bike, and solo vacations are a chance to give each other a break from one another.
Vacationing with family, or partners, or friends gives you the opportunity to spend time with people you don't often get to see in a setting built for making memories. Yet, the planning requires teamwork: A friend told me recently that she and a close friend planned a trip to Europe together this fall, but something has come up with one of them that may require them to call the airline to get their tickets changed at the cost of a few hundred dollars. "Is it fair that I have to pay to change my ticket because this date conflict has now come up for my friend?" she asked.
My solo trip to San Francisco was mostly made possible because I had the ability to book a last-minute deal without consulting anyone but myself. But at dinner one night with a friend from grad school, I thought, "Wouldn't it have been nice to have all of the gang with us right now?"