Where Songwriters Go for a Loan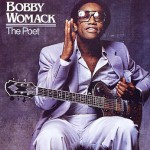 There are so many interesting financial stories about the money behind the music industry, and this Reuters story by Robin Respaut and Atossa Araxia Abrahamian, is another terrific one. The story takes a look at a system in which musicians and songwriters sign over future royalties for songs they have written in exchange for an advance. Basically, it's a way for musicians and songwriters to get access to money they need without having to wait for royalty checks to come in. And like any system where there are financial transactions occurring, there are opportunities for lenders to cheat and swindle:
Today, [Bobby] Womack is suing Omidvar for fraud. He alleges the financier tricked him into selling for $40,000 full control of a royalty stream that annually pays many times that amount on Womack-penned hits, including blaxploitation classic "Across 110th Street" and "It's All Over Now," the first U.S. No. 1 record for the Rolling Stones. Womack's lawyer says the 68-year-old musician was misled into signing the deal in April last year, when he was incapacitated by painkillers following prostate cancer surgery.
Omidvar calls Womack's claim "a simple case of buyer's remorse." Womack understood he was selling his royalties, and his allegations are "a complete lie," Omidvar says.
I'd really love to read a story about musicians or songwriters or tour managers doing a thing that financially works out for them (you know, besides about Taylor Swift). Please send to me if you see something.