What Good Could You Do With $100? How About $1,000?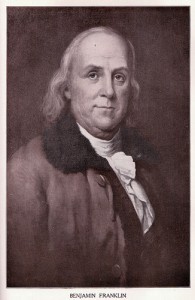 Yesterday, Billfold pal Jodi Ettenberg sent me an email to tell me about about a conference she was invited to speak at called the World Domination Summit in Portland, Ore. (which sold out tickets in just nine minutes this year). Jodi is one of those enviable people who quit their day jobs to become a globe-trotter and make a living as a travel writer, and that was her subject of discussion as a speaker (you can see a Q+A she did with the Times here.
The host of the summit was Chris Guillebeau, who recently wrote a book called The $100 Startup, which includes interviews with more than 100 people who started their own profitable businesses on a very low budget (Forbes has a good interview with Guillebeau about his book here). As someone who has worked at startups that have received big money from big investors, and seen how quickly money can be wasted, I love the premise.
Jodi said that an anonymous donor gave Guillebeau a chunk of cash this year, so he decided to give all summit attendees $100 each with the instruction that they use the money as an investment for a new project they believe in, with the themes of community, adventure, and service.
The gesture is reminiscent of the Wearelucky project by an anonymous man who came into "more money than he'll ever need," and who gives strangers he meets by chance $1,000 with the caveat that they have to use the money to do something good.
Experiences vary. An obstetrician decided to give the money to her son's teacher. A tennis coach invested the money in a program for young people. A makeup artist decided to give the money to her cleaning lady so she could pay for her grandson's education. A common thread here is: Children! We want to support the children!
What good would you do with the money?
Photo: Flickr/perpetualplum
---
Support The Billfold
The Billfold continues to exist thanks to support from our readers. Help us continue to do our work by making a monthly pledge on Patreon or a one-time-only contribution through PayPal.