Buying and Selling My Naked Body for $20 an Hour
by Jia Tolentino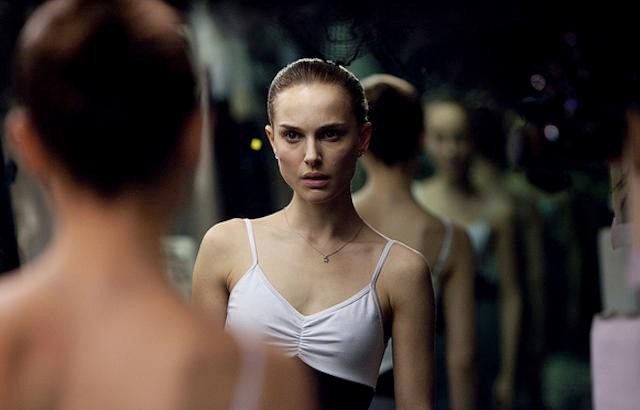 Two weeks ago, I was checking Craigslist for writing jobs and found an ad in search of "Nude or seminude model for respectful, professional life drawing class. $40 for 2 hours." Previous to this, I'd made the enormous money mistake of quoting a 200-page ghostwriting job for under three grand. I was broke, but unwilling to sacrifice an iota of my already-frugal but resolutely dranks-heavy lifestyle. This sort of mild desperation leads almost immediately to Craigslist.
This modeling gig sounded fine. Besides, have you ever looked around at your life and realized you haven't done anything really new in a while? That it's been months since you actually felt nervous?
Hi, my name is Jia, and I just moved to Ann Arbor for grad school. I'd like to be to be on your list of models for weekend classes. I'm reliable, I've posed nude for artist friends before [a lie] and I'm flexible and aware of visual lines in the body from lots of yoga and dance.
I read it over, deleted the word "flexible," and within an hour, I was marking my calendar for a Sunday drawing session in a carriage house in the north part of town.
The same day that I signed on for paid nudity, I bought a Groupon for a month's worth of classes (normally $20 each) at a ballet barre studio. I'd like to think the two transactions were unrelated.

On a sweltering Sunday afternoon, I drove to the carriage house and found three nervous-looking middle-aged men and a platinum blonde young woman, all of them with beers in hand. "You want one?" they asked. I said no. The two hours passed quickly. I posed in minute-long arabesques and balancing poses for a while; I sat on a chair for twenty minutes and stared into the vortex of a portable fan; I lay down on the floor and fell asleep. Everyone was very civil, and at the end I got $40.
A week later I received an email from one of the men in class, a local photographer.
There's this old elementary school they're about to tear down in Detroit. I'd like to photograph you naked inside of it, wearing a Day of the Dead mask and heels. What do you think?
I thought about this proposition, wondering how much money it would take for me to accept it. "A lot," I concluded, and wrote back, politely citing my desire to work in the public school system as a potential obstacle in a career doing erotic nudes.

The barre studio feels like a hallucination; classical ballet, it is not. A darkened room reverberating with girl-pop remixes and dirty beats, a pretty fake-titted instructor coyly telling you to "put on your six-inch stilettos" — your tippy toes — "and tuck, and tuck, and tuck, and tuck." The bass grinds, the synth shimmers, and two dozen women brace themselves against the blond-wood barre and thrust their pelvises back and forth, staring in the wall of mirrors at their faces, their waistlines, their asses, in search of an incremental and expensive change.
It was another meditation on nudity, except charged with the electric desire of the female to perfect herself. I have an aversion to results-driven exercise, and had side-eyed the studio's website testimonials: "I am the thickest woman in every class but I feel like I am living out my fantasy of being a ballerina! I have lost 18 pounds in three weeks and I've never looked so good naked!" But here I was anyway, a willing participant, sore from my stint as a human statue and heaping on the agony in this theater of the absurd.
"All of this pain is toning that little seat of yours," cooed the instructor. "Mind to the muscle, and you will see the results."
The music echoed her strange encouragement: Girl, you're a sexy bitch. You're a sexy bitch, sexy bitch, sexy bitch.
The instructor walked up to me and turned my hip inward. I struggled to hold it there. She moved on to adjust the girl on my right, then the next one. Blank-faced, we carried on, humping away into the ether.

I drove home thinking about the financial symmetry of my two new pursuits. In search of an explanation, I took off all my clothes and went to stand in front of the full-length mirror in my bedroom. I wondered briefly if all transactions ultimately burned down to nakedness: the ease with which we could see other bodies stripped before us, the protections and motivations with which we could display our own.
I had bought and sold this view for the same price. What had I learned? I stared at myself for about thirty seconds, searching for something, but my body was just a body. I got bored and put my clothes back on.
Jia Tolentino is a writer in Michigan.
---
Support The Billfold
The Billfold continues to exist thanks to support from our readers. Help us continue to do our work by making a monthly pledge on Patreon or a one-time-only contribution through PayPal.