When Half Your Income Goes to Rent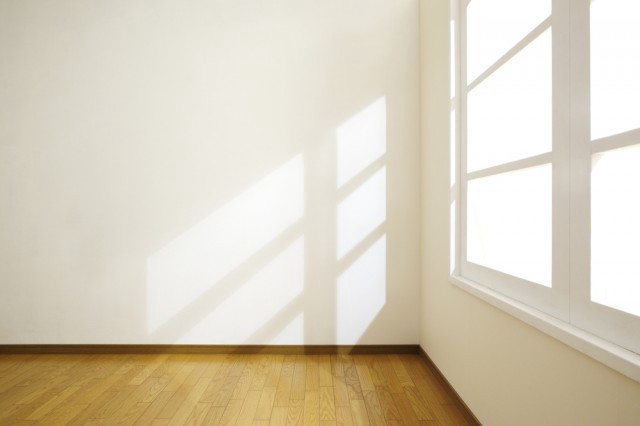 Jessica Ralston, 26 years old, was living in a Midtown West apartment with three roommates when they learned their individual shares of the rent would climb to more than $1,300 from about $1,000 a month. Although the apartment was large and the neighborhood is on the rise, Ms. Ralston, who works in a photography studio, decided to strike out on her own.
She found a studio on the Upper West Side through her broker, Ivan Jara of Citi Habitats, but privacy came at a price: $1,500 a month. The extra cost would have chewed through all her disposable income but for a promotion and raise that came just in time.
I read this story this morning about how 29 percent of households in New York City spent more than half their income on rent in 2011, compared to 26 percent in 2008, according to a report by the Community Service Society, and although I know it's not uncommon, am still blown away when I read about four young people living together as roommates and needing to pay $1,300 each to make their monthly rent.
I also did some calculations: At $1,500 a month, Jessica Ralston would be paying $18,000 a year in rent, and knowing Citi Habitats, she would have also had to pay a 15 percent broker's fee, or $2,700 by certified check. She'd also need to put down a $1,500 security deposit. You can see why it's so expensive to move in the city, and why everyone desperately tries to look for that almost impossible no-fee apartment on Craigslist.
Ralston would also have to be earning at least $60,000 (or making at least 40 times the monthly rent) to avoid having to find a guarantor who needs to earn at least 80 times the monthly rent. After taxes, it doesn't leave very much in terms of disposable income.
Gosh, I hope she negotiated that fee down. Armed with paperwork showing an excellent credit score, my tax return, and letters of recommendations from my employer and previous landlord, I was able to convince my broker to lower the 15 percent broker's fee to nine percent (I asked for seven, but settled for nine). I've been lucky that my landlord hasn't raised my rent after a year — and I'm not going to say anything until he brings it up.
Photo: Shutterstock/Horiyan
---
Support The Billfold
The Billfold continues to exist thanks to support from our readers. Help us continue to do our work by making a monthly pledge on Patreon or a one-time-only contribution through PayPal.