Blood for Sale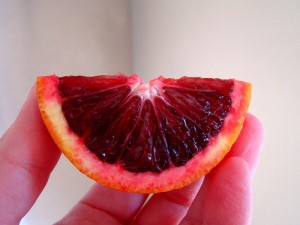 Reagan's son Michael condemned the auction but said he was confident it was not his father's blood.
"Whatever's in the vial — could be mouse blood — it's certainly not Reagan blood," Reagan said in a telephone call from Los Angeles. "And what an outrageous thing to do to (Reagan's widow) Nancy and the family. I hope the world calls on this organization to cease and desist because it's so bogus."
"Even if it were true, how dare they, how dare they do such a thing?"
An auction house in London is allegedly selling a vial of President Ronald Reagan's blood, and current bidding is at $11,000. The auction ends tomorrow. Who do you think would buy such a thing? My guess is that it's going to be a Jurassic Park situation — a cloning gone dangerously wrong! I can't wait to have Adam and Ester watch this movie.
Photo: Flickr/vmiramontes