Today's News Roundup Isn't Entirely Political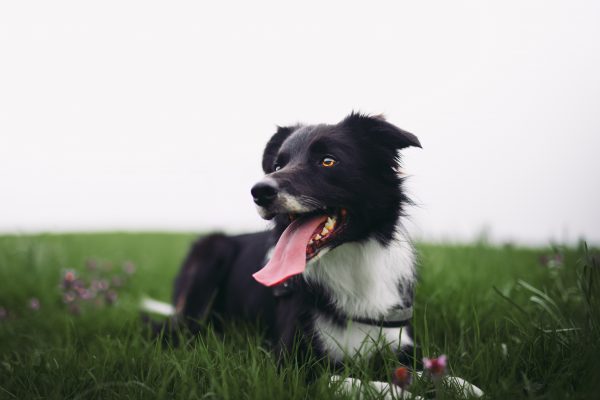 A few lighter articles first, since it's been a week:
Ask a Manager: My Coworker Won't Stop Talking About How Rich She Is
I usually just kind of inwardly roll my eyes and change the subject, but with the holidays it's gotten considerably worse and Jill is driving my team and me crazy. Some examples of things she has said just in the past week are: "My dad's buying my mom a new car for Christmas!" "I'm going to buy my mom a Gucci Keychain for Christmas.It's $225 dollars!" "I'm so excited, my mom is buying my puppy a Tiffany collar for Christmas!"
Make sure you read the comment section, because the Ask a Manager commenters are almost as awesome as y'all. ❤︎
Men's Health: The Financial 'Workout' That'll Make You Money in the New Year
With so many consumers connecting health and finance, Marcus decided to design a "workout" for your money. "We asked ourselves: How might we use our insights about managing finances and achieving financial well-being to give people actionable tips to kick off 2019 on the right financial foot?" explains Elisabeth Kozack, Vice President of Product Strategy & Customer Experience at Marcus. The result is a free online tool for determining the best "workout" based on your "financial fitness personality."
The link to the tool actually takes you to somebody's personality results, so use this link instead. I'm a Cross-Trainer, and my workout includes increasing my HSA contribution (already contributing the max, sorry), finding a savings account with a higher interest rate (I'm currently earning 1%, so I could probably do better, but I also really like my bank), and investing in no-penalty CDs.
Moving on to more serious news:
Pacific Standard: Montana's Dark Money Detective
When [Jonathan Motl] left private practice to become Montana's election watchdog in 2013, the office had little funding and an enormous backlog of cases and complaints. Still, he began to investigate the 2010 electioneering scheme right away. It was too important to let linger any longer. And he was soon rewarded for his efforts with a major turn of sheer luck. In a plot twist worthy of a pulp thriller, he got his hands on a trove of insider documents that were discovered in a drug house in Denver in 2011.
This is an excellent longread, if you're looking for one.
Lastly, I could do a whole news roundup just on the government shutdown — but I've limited myself to three stories:
The Washington Post: Coast Guard families told they can have garage sales to cope with government shutdown
Employees of the U.S. Coast Guard who are facing a long U.S. government shutdown just received a suggestion: To get by without pay, consider holding a garage sale, babysitting, dog-walking or serving as a "mystery shopper."

The suggestions were part of a five-page tip sheet published by the Coast Guard Support Program, an employee-assistance arm of the service often known as CG SUPRT. It is designated to offer Coast Guard members help with mental-health issues or other concerns about their lives, including financial wellness.
The Washington Post (again): Food inspections by the FDA have been sharply reduced, alarming critics
The agency, which oversees 80 percent of the food supply, has suspended all routine inspections of domestic food-processing facilities, FDA Commissioner Scott Gottlieb said in an interview. He is working on a plan to bring inspectors back as early as next week to inspect facilities considered high-risk because they handle sensitive items such as seafood, soft cheese and vegetables, or have a history of problems.
The Atlantic: Why Federal Workers Still Have to Show Up Even If They're Not Being Paid
Since the enactment of the Taft-Hartley Act in 1947, federal employees have been legally prohibited from striking. That law was intended to prevent public-sector workers from leveraging a work stoppage that could cripple the U.S. government or major industries in negotiations for better pay, working conditions, and benefits. But it likely did not envision a scenario where the government would require its employees to work without paying them, as is the case now.
Photo by Luke Stackpoole on Unsplash.
---
Support The Billfold
The Billfold continues to exist thanks to support from our readers. Help us continue to do our work by making a monthly pledge on Patreon or a one-time-only contribution through PayPal.