The Cost of My Mother's Death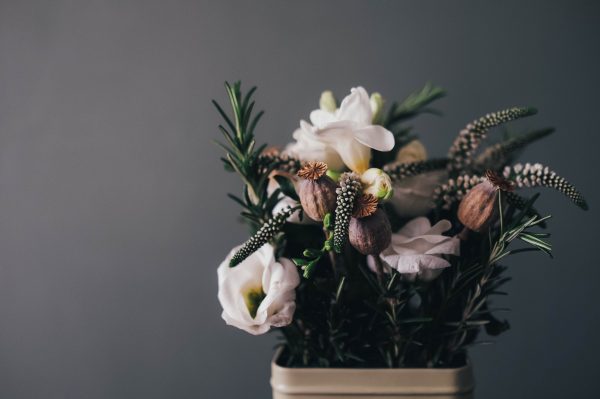 My 63-year-old mother died in October both entirely unexpectedly and completely expectedly. Expectedly, because she had been diagnosed with aggressive acute myeloid leukemia in May and was running out of treatment options. Unexpectedly, because we had gone to bed that night after a pleasant evening of eating omelets and making plans for the near-term to buy new eyeglasses, figure out how to persuade her doctor to let her go see her favorite singer in concert, and watch our hometown football team continue their winning streak the following Sunday.
The cost of your mother dying of cancer is not cheap — I flew cross-country seven times in six months, bought and cooked various meals in an attempt to tempt her nauseated stomach (which were promptly thrown away if she didn't eat them, or thrown up if she'd tried to), and spent/received a lot for self-care (sessions with my therapist, massages, new earrings, a new gym membership, etc.) But that's not what this article is about. I had no idea the cost of my mother's death would eclipse all I had spent to cope with its impending arrival.
My life has been a blur since she died, particularly the first couple of weeks. I only have such a detailed list of expenses because my dad and my stepmother were incredibly kind and fronted all of the money for the, unbeknownst to me, incredibly expensive process of dying. Here's what we spent in the first week after she died:
Funeral director arrangements, conference, and coordination: $1,990
My mom was born and raised on the East Coast, and only moved to the Midwest when she married my dad. Though they divorced when I was young, she still lived in the city where I grew up. Before she died, my mom requested to be buried alongside her parents and grandparents on the East Coast. This required finding a funeral home in another city.
When the nurse who administered my mom's final dose of morphine as she came off the ventilator gently asked for the funeral home number so the hospital could make arrangements, I texted my uncle for help. He sent me the phone number for the funeral home we had used to bury my grandfather six years earlier. Turns out it's a multi-step process when you move someone from one city to another. The hospital morgue could only release my mom to a funeral home, so Al, the out-of-state funeral director, had to hire a local funeral director ($695) and put him in touch with the hospital.
Al was amazing. For the three days between my mom's death and her burial, he was at my service whenever I needed. We spoke six to ten times a day because who knew how many things there were to coordinate? Not me. It was extremely comforting in that moment to have someone take care of all the details and just check in with me about specifics, even if his time totaled to $1,295.
Casket: $1,725
One of the hardest parts of planning my mom's funeral was questioning everything. How would she want things to go? What would make her happy and feel loved and honored? In that mindset, picking a casket was nearly impossible. They ranged from plain pine box ($795; customary in Jewish tradition) to shiny lacquered dark wood ($3,735). I knew my mom wouldn't have wanted me to drop nearly $4k on a box to bury in the ground, but I didn't want to skimp because I had a strong memory of my mom being appalled at my grandfather's funeral when she saw how pathetic the plain pine box looked (at least it was cheaper then; $650 in 2012). My uncle confirmed the memory, and finally made the call when he told me to go one level up from the pine box.
Transferring my mom from the Midwestern hospital to the funeral home on the East Coast: $1,448.08
I guess the fee for the Midwestern funeral director didn't include transport ($755) or the airline fee ($693.08). My mom's travel was even more expensive than mine.
Taharah (ritual cleaning) and tachrichim (shroud): $700
I had to decide if my mom would have wanted the ritual cleaning and/or the traditional burial shroud. In the final months of her life, my normally-proud mom stopped caring how she looked. The taharah felt like a positive way to honor my mom's body, which had been ravaged by disease, and end her time on earth in a spiritually and physically purified way. The cleaning itself ($200) was cheaper than the room rental in which to hold it ($225). Since we hadn't talked about any kind of outfit she'd want to be buried in, my uncle and I decided to go with the traditional shroud ($275).
Photocopies from CVS: $3.05
My mom's friend, A, who spent two and a half weeks caring for my mom in the month before she died, had fortunately had a few short conversations with her about what she'd like in regards to her funeral. From A, I learned that my mom wanted a simple graveside service similar to my grandfather's and she wanted to be buried with photos of family. Before we left town, I went through the framed photos in her house and picked out half a dozen with various combinations of our family members. CVS has a very useful (albeit decrepitly slow; six copies took 30 minutes) DIY photocopy machine that I used to make the prints.
Five round-trip flights to the East Coast: $3,983.80
In Jewish tradition, the funeral must take place within three days of someone's passing. This meant we were buying tickets on Thursday for flights to the East Coast on Saturday. Unfortunately, the airline we used for myself, my partner, my dad and my stepmom didn't offer a bereavement fare. The airline we used to fly my brother in (from a different city) did give a 10 percent discount, but that didn't take the sticker shock off a last-minute round-trip flight that was nearly $800.
Cab from airport to my mom's friend's apartment: $70
A friend of my mom's offered to host a small dinner the night before the funeral — nothing fancy, just a chance to be together and remember my mom. The $70 for this cab includes the extra tip we gave the driver to look past the fact that we crammed five people into a taxi meant for four.
Uber from my mom's friend's apartment to our hotel: $140
The hotel wasn't very close to where we had dinner. Fortunately, we could hire an Uber that actually was big enough to fit five people.
One night at a hotel across the street from the cemetery: $495
There weren't a lot of options in the town where the cemetery is located, but we found three rooms at a Marriott essentially across the street. While it did include free breakfast, I didn't have much appetite the morning of my mom's funeral to indulge.
Vehicles (hearse and limousine): $1,310
The hearse ($625) probably traveled a farther distance than we did in the limo ($685) (see above: we were a five-minute drive from the cemetery), so I'm not sure why it was cheaper. We could have saved approximately $645 if we'd just Ubered to and from the cemetery, but it was nice to have the driver so we could leave our suitcases in the car.
Funeral director at the graveside service: $525
Al wasn't available so he sent his second-in-command. He helped us sign paperwork with the cemetery, brought the traditional ribbons for us to affix to our clothing and tear and told the hearse driver where to go. I think. It wasn't abundantly clear to me what he did, to be honest, but I also wasn't paying much attention.
Cemetery fees: $2,935
The cemetery only accepted in-person payment by check, so there we were the morning of my mom's burial writing out a check. The fees collected by the cemetery covered the cost of opening and closing the grave as well as lifetime maintenance of the gravesite. I can only hope that this is true; I live too far away to check in regularly on the grave and make sure they keep their word.
Hired rabbi to lead the graveside service: $750
Thanks to A, I knew my mom wanted a short graveside service. Her other request was that the rabbi be thoughtful and the service memorable. We connected with a local rabbi through my mom's cousin's synagogue. Although she was more expensive than the rabbi offered by the funeral home, I had a distinct memory of my mom absolutely loathing that rabbi when my grandfather passed away. The extra cost was worth it to find someone who would take the time to speak with the family ahead of the service and then talk about my mom with kindness and candor at her graveside.
Deli lunch after the funeral: $775
After my grandfather's funeral, we went to lunch at an extravagant deli not too far from the cemetery. In another effort to keep things similar, I decided we should repeat the experience. When asked by various family members how they could help, I put three of them on the task of tracking down the name of the deli. My great-aunt knew the place, so we were able to have a nice lunch that my mom would have loved.
Other miscellaneous funeral home charges: $383
The funeral home bill was the most expensive part, totaling $8,111.08. Additional costs not already listed included refrigeration, tolls and gratuities.
Brother's Uber to the airport: $34
My brother, having flown in from a different city, flew back via a different airport. My dad covered the cost of his Uber for the short trip to catch his flight.
Uber for the rest of us to catch our flight: $40
The remaining four of us spent the night at another cousin's in the area, before flying out the following morning. Luckily, my cousin didn't live too far from the airport.
Airport parking: $58
As my dad and stepmother fly frequently, their frequent-parker pass came in handy for the two nights we needed to park my dad's car at the airport.
Certified mail for the death certificates: $30
This should have been simple, except they got my mom's social security number wrong so they had to mail them again. I don't think they charged us the second time.
Obituary in the local paper: $621
The first six lines of the obituary are free, and there is a price-per-line after that. But when your mom has just died and you're trying to write some semblance of words that capture who she was (and share the relevant information about when people can pay their respects and where they can donate in her memory), being pithy is not front of mind. I thought I had submitted the obituary in time for the Sunday paper, but returned home from the trip to find it hadn't run because we hadn't paid ahead of time. We ended up running the obituary for two days later that week.
Custom thank-you cards: $150
I'm not sure if these were strictly necessary, but my grandmother died a month before my mom and my dad bought custom thank-you cards so I did too. I suppose it was nice to have a stack of ready-and-waiting cards that were appropriate to the situation and had the return address printed on the envelope. It also meant that I actually wrote thank-you cards, so that's a bonus.
TOTAL COST IN THE FIRST WEEK: $18,165.93
I find this amount staggering; I had no idea how much it cost to die. I suppose I could have called around to multiple funeral homes but the moment when someone dies is not when you think about getting the best price. Yet it feels strange to have spent so much, because my mom loved deals. She would make me go back to Bed Bath & Beyond because we forgot to use the 20 percent off coupon on the $18 bedside organizer we got to hold her meds. She'd sit in her sickbed, circle the produce deals in the grocery coupon mailings, then send her rotating cast of caretakers (myself, her cousins, her friends) to three different stores to get the best prices. I can't stop wondering what she'd make of this expense.
On a different topic, I also want to acknowledge the privilege I had of not needing to be concerned about finances when making these decisions. My dad and stepmom had the funds to advance me the money, and my mom had enough in her savings for me to pay them back later. Still, it makes me feel a little sick to have spent so much on the simple ritual of returning my mother to the earth. It's weird to me that an entire industry exists on the premise of taking money from grieving people, but it was also a huge help and comfort to me that so many things could be taken care of in the moment.
If you are fortunate enough to still have one or both of your parents in your life, you may want to think about asking for their funeral preferences now. Even with the small clues I was able to piece together about my mom's preferences, deciding whether to spend $795 or $3,735 on a casket would have been a lot easier had I known with certainty what my mom would have wanted. In end, I hope I did you right, Mom. I love you.
LN is currently grieving, and will be doing so for quite some time.
Photo by Annie Spratt on Unsplash.
---
Support The Billfold
The Billfold continues to exist thanks to support from our readers. Help us continue to do our work by making a monthly pledge on Patreon or a one-time-only contribution through PayPal.