Everything I Spent on Kickstarter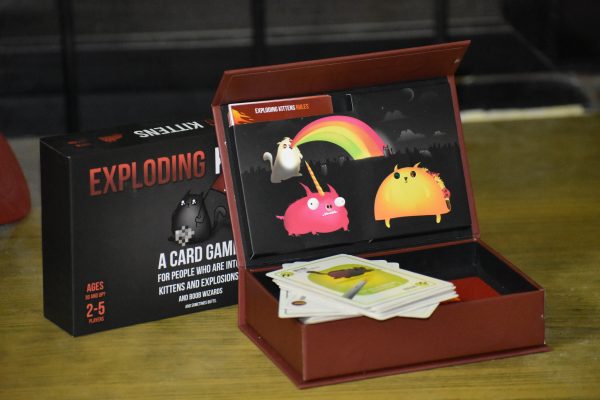 I can't remember what first led me to join Kickstarter in July of 2011, but it was shortly followed by one of the few times in my life where I had a job that allowed me to do more than just worry about necessities. I should have saved; instead, I browsed Kickstarter, a weird and wonderful world of everything you never knew you could possibly need. My profile tells me I've backed 59 projects, but since Kickstarter only charges you if the project is fully funded, I've only paid for 40 of them. 
I've never backed food-or-drink type items, some highly tempting; I live abroad so things had to either ship safely and cheaply internationally or sit in my sister's basement till I next visited the U.S. I've also not backed any technology products, because even when I was flush I wasn't that flush — this latter is an important caveat because I've read that tech projects are those most likely to occasionally flake out and not deliver, especially if the product was too experimental/prototypey.
But I've still backed a lot of stuff. Without further ado, here is all the money I've spent on Kickstarter, along with my feelings about what I got in return. Prices are the total I paid, which sometimes included international shipping. If the original purchase was in another currency, the conversion to USD is about what it was in the year of purchase.
Rabbit Island Artist Residency, $25: No idea how this first came to my attention, but the creators were setting up a residency for creative types on an island in Lake Superior — I couldn't go, so I supported them by getting a rabbity tote bag.
Analysis: I would have used it a lot more if the handles had been shoulder-use length. I still hope to get to Rabbit Island one day.
Kinkajou, $50: Named for a toothy South American mammal, this bottle-cutting gizmo will enable you to turn all your empties into vases, glasses, anything you can imagine.
Analysis: It's so useful, so cool; I've never used it.
Leaving Megalopolis, $30: A graphic novel about superheroes gone berserk.
Analysis: Great book. If they'd have contacted me about a sequel, I would have backed it, but I never heard from them again.
The Culinary Cyclist, $15: A cute little book that combines biking and eating.
Analysis: The project page was so appealing that it sort of distracted me from the fact that vegan, gluten-free recipes are not really my thing. One day, I will find the perfect person to gift this to.
The Secret Atlas of North Coast Food, $24: Exactly what it says on the tin.
Analysis: Cool book, but what did I think I was going to do with it? I don't live anywhere near the North Coast…
A Stray in the Woods, $25: Adorable graphic novel about a wandering cat.
Analysis: One of my favorite KS products of all time. Beautiful art.
The Trips and Sips of Thomas Tippins, $24 (two card decks, one a gift for equally booze-loving friends): This began what would soon become a trend: hunting down and backing unusual playing-card projects. This one has classic cocktail recipes and history.
Analysis: Really cool, but I haven't really used them — are you seeing another trend here?
The Dollar Wallet, $10: A piece of wood, a piece of elastic — a simple, high quality project that just works. I bought two, with international shipping, which is why it wasn't a dollar.
Analysis: Possibly the KS items I've used the most. I've had them for five years now, still going strong.
Hoxton Mini Press, £27 ($42): Two photo/illustrated books about specific aspects of East London, by a small press.
Analysis: Another favorite; I've bought more from them since, even lent the books out to delighted friends. A happy buy.
Pulp Literature Magazine, CAD$11 ($11): A print copy of the first issue.
Analysis: I enjoyed it, but later discovered that most of the articles were written by the editors/women who launched the mag, which is okay but that's less a lit mag than self-publishing so it soured me a little to their later projects.
Sherlock Holmes card deck, $12: see above.
Analysis: cool.
Upstate Stock hat, $19: A made in NY company that seemed interesting and ethical.
Analysis: Sadly I never saw the hat. It appears to have been lost in my sister's basement…
Chalky and the New Sports Car, £24 ($39): Adorable kids' book featuring a cat.
Analysis: Cute, but way, way too much money for cute.
Fire and Bone: Tiny, Digitally Captured, Metal Animal Skulls, $40: I got the brass bobcat skull that comes with both a chain and display base.
Analysis: AMAZING — most unique jewelry ever. Love what this company does and would have a dozen little skulls by now if my wallet allowed.
The Collected Counter Attack, $20: Another graphic novel featuring… cats!
Analysis: Also cute… and I'm starting to feel like a broken record.
Calamityware Dinner Plate #2, $25: This guy makes porcelain dinner plates that look like your grandma's china and on closer inspection turn out to feature monsters, aliens and other calamities.
Analysis: Wonderfully weird, but it's still in my sister's basement because I'm afraid I'd break it on my flight home.
Bikes in Space 2, $15: Feminist bicycle science fiction — self-explanatory, I think. Same creator as The Culinary Cyclist above.
Analysis: Some truly imaginative stories here that have lingered in my mind — always a good sign.
Russian Criminal Tattoo Police Files, £30 ($49): A book filled with photos. Of tattoos. On Russian criminals.
Analysis: Of all my purchases, this one mystifies me the most. Why? I really didn't need this (still don't). I think it had something to do with the weirdness of the subject, how totally bizarre and unique it was. Pretty sure it wasn't worth 30 pounds though.
Isabella, Cat in the City, $23: Another cat-themed children's book.
Analysis: This was was just meh.
SpaTap Outdoor Pocket Shower, AUD$22 ($18): So this is a little rubber gizmo that becomes an impromptu shower when hooked to an upside-down water bottle.
Analysis: Nifty? Yes. Ever used? No. It lives in my emergency/earthquake grab bag.
Grand Theft Pizza Delivery, £2 ($3): A retro-looking computer game.
Analysis: Never played it, but it was only 2 pounds, right? Right?
Hundred Years War Playing cards, $14: Self-explanatory.
Analysis: Never got 'em, not sure if that's the fault of the creator or my sister's package-eating basement, so I did not complain.
Roller Derby playing cards, $10: Yep, I did it again.
Analysis: Super creative art and design. Also, I need to stop buying playing cards.
Recipes for the Dead, $5: A single issue of a digital comic book.
Analysis: One of the few times I've ever bought a digital-only reward. Great story, but it only confirmed why digital just doesn't do it for me. I need paper, or nothing.
The Chairs' Hiatus, $30: A graphic novel about a two-girl band that broke up unexpectedly…
Analysis: This is why I love KS. There are some really talented people out there and non-mainstream stories.
Calamityware dinner plate #4, $39: See above.
Analysis: There are more designs all the time, and I want them ALL but prices have risen so I ignore them now…
The Joan Didion Documentary, $35: A film made by Didion's nephew and others with exclusive access to her.
Analysis: One of the more controversial projects I've backed; we were promised a digital download of the finished product. Instead they tied up with Netflix and offered backers a free month of Netflix instead, so we could see it. This did NOT go down well, and their page is filled with angry comments, which they seem to have just stopped responding to. On the one hand, it's amazing they got wider distribution via their deal, but considering that the people who put in money were the ones that got them there, it felt like they screwed us over. I still return often to one of the other rewards, though: a scanned image of a list of Didion's favorite books, in her scratchy handwriting, which is strangely compelling.
Exploding Kittens, $35: The basic and the NSFW deck.
Analysis: So, yeah. I was one of the 219,382 people who collectively gave these guys $8,782,571 to make a game. No regrets. With the possible exception of those dollar wallets, this is the KS product I've used the most, hands down. It's always fun to play.
Typographic Postcards, €15 ($16.60): Set of 26 large postcards with whimsical phrases formed with old Apple computer keys.
Analysis: Liked these so much I later ordered another set, so I could keep giving them away while keeping a set for myself.
Cultura Playing Cards, €14 ($15.50): Deck inspired by world cultures.
Analysis: Stop. Buying. Playing. Cards.
Descartes' Meditations, Bro, $28: Original text plus a "hip" modern retelling on the facing page.
Analysis: I might be a person who likes the idea of this more than the actual book.
Totes <3 Cats, $30: She was raising money for her sick cat and promised handmade tote bags.
Analysis: She appears never to have fulfilled any pledges; somehow, I'm not surprised. It felt more like a GoFundMe anyway.
Baggywrinkles, $23: A graphic novel about the life at sea on a working 18th century sailing ship, based on the author's own adventures.
Analysis: Lucy Bellwood is amazing! Love this!
BADBandana #3 Spirited Bones, $28: This paid for three frolicking skeleton bandanas (same artist as the Calamityware plates above) to be shipped to Australia.
Analysis: Christmas gifts for friends — they were a hit. KS is a great place to get original presents; the only downside is they sometimes are delayed (these weren't).
The Innocent Badger Vegan Cookbook, £7 ($10.70): A cookbook.
Analysis: Why did I buy this? I love cookbooks but I'm not a vegan. It's full of ingredients I've never heard of….
Mint Tin Mini Apocalypse, $13: A game that fits into a mini-Altoids size tin.
Analysis: This comes along when I travel. If I am ever marooned in an airport for days, my fellow passengers and I will be entertained!
Ladies of Kirk, $18: Another illustrated book by a female artist, this one about every single woman in Star Trek: The Original Series that Captain Kirk kissed.
Analysis: One of my favorite projects. Also now a collectors' item because CBS told her she was in breach of copyright. I love that they still let her fulfill her commitments to backers; she was simply asked not to reprint it.
Sunny Side Up Eggs, $21: Silicone mold that turns your fried eggs into a cat face. I got the regular and quail egg size. I just dare you to click on that link and see the images and not desperately want one (if you're a cat lover).
Analysis: Have I used them? Not yet, but no regrets on this one. I will.
Typographic Postcards, €13 ($13.80): A second set of the cards described above, because I liked them so much I felt sad when I used them.
Analysis: Same.
Fatty Cat Drawing, HK$72 ($9.20): A set of cute cat postcards.
Analysis: Eh. These turned out to be a bit more mass-produced than I expected. Most of the KS stuff I back is more personal, odd and niche. Cute, but I could have bought them in any shop.
That's $913.80 spent on Kickstarter projects. Wow. I was actually cringing as I was adding up those figures, expecting it to be worse than that. In retrospect, I wouldn't back maybe a third of these — most of them I'm okay with. The thing that's very, very strange to me, though, is the way I seem to more easily drop money on a not-yet-realized object than the equivalent in a shop. Overall, I've enjoyed my KS experience; the only reason I haven't backed anything in a year now has been financial.
E. J. Neve is a writer, editor and cat lover living in Kathmandu, Nepal. Her corner of the internet is EvangelineNeve.com.
Photo courtesy of the author.
---
Support The Billfold
The Billfold continues to exist thanks to support from our readers. Help us continue to do our work by making a monthly pledge on Patreon or a one-time-only contribution through PayPal.