A Veterans Day News Roundup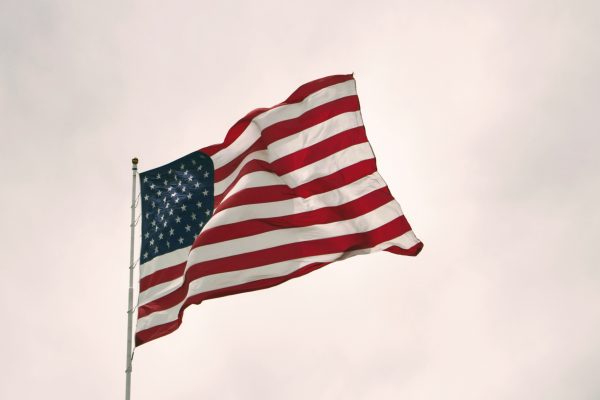 I've got two Veterans Day stories and two political stories for you this Monday — and if you are a veteran, thank you for your service.
First, from USA Today: All the places vets can get freebies and meal deals Sunday and Monday:
Boston Market: Buy one individual meal and a drink, get one individual meal free with a coupon posted at www.bostonmarket.com Sunday or Monday. This deal is not only for veterans.
Next, from The Guardian: Trump's acting attorney general involved in firm that scammed veterans out of life savings:
[Matthew Whitaker], a former US attorney in Iowa, was paid to work as an advisory board member for World Patent Marketing (WPM), a Florida-based company accused by the US government of tricking aspiring inventors out of millions of dollars. Earlier this year, it was ordered to pay authorities $26m.

[…]

In particular, WPM promoted itself as a champion of those who served in the military. "Not only do we honor the veterans and soldiers of our armed forces but we are also celebrating what they are protecting – the American dream," it said in a statement timed for Veterans Day 2014, which highlighted Whitaker's role at the firm.
(Yes, WPM was one of those companies that advertised itself as a resource to help people build businesses, but — after charging tens of thousands of dollars — built those people little more than a generic website and logo.)
At Longreads, Alice Driver has an extraordinary photo essay titled When You Carry All That You Love With You, an intimate look at life in the Central American migrant caravan:
Your hands are still warm from walking dozens of miles under the scorching sun when you cradle your baby cousin. The two of you have walked 654 miles together since you left Honduras, your lives intertwined as you flee a territory where daily violence marked your life. You feel his heart beating as you cradle him and you know that you both made the right choice to walk toward the unknown.
Lastly, a lot of news sites last week shared the pull quote that Alexandria Ocasio-Cortez gave The New York Times (in Alexandria Ocasio-Cortez Will Push Washington. Will Washington Push Back?):
Ms. Ocasio-Cortez said the transition period will be "very unusual, because I can't really take a salary. I have three months without a salary before I'm a member of Congress. So, how do I get an apartment? Those little things are very real." She said she saved money before leaving her job at the restaurant, and planned accordingly with her partner. "We're kind of just dealing with the logistics of it day by day, but I've really been just kind of squirreling away and then hoping that gets me to January."
When I referenced this quote in the most recent Friday Estimate, LookUponMyWorks reminded us that "it's not uncommon for junior congresspeople to bunk together," which gives Ocasio-Cortez's situation a little more context. Still, I promised I'd include the quote in today's News Roundup, so feel free to discuss DC rents and congressional transitions along with the other pieces on this list.
Photo by Joshua Hoehne on Unsplash.
---
Support The Billfold
The Billfold continues to exist thanks to support from our readers. Help us continue to do our work by making a monthly pledge on Patreon or a one-time-only contribution through PayPal.