A Real Estate Listing, Translated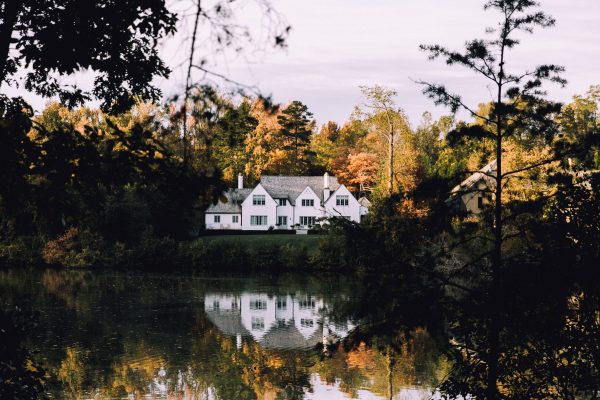 Get ready to move in! A lot of work has been put into this house.
But the foundation has suffered irreparable damage.  
Spacious mudroom!
We call this the "mud-slinging room." It's a lovely space to air your grievances before formally entering the home.
Formal dining room with built-ins for your fine china!
Perfect for staring silently at each other and/or breaking fine china.
Roomy attic offers ample storage space.
But make sure to unpack all your baggage before moving in or it will crush you!
Pristine home gym in basement.
We didn't work out, okay? I thought we would. You always think you will. 
NEW septic tank in 2015.
Holds up to 1,000 gallons of bullshit.
Large, granite kitchen island.
Do you ever feel like you're out on an island with no help in sight? This kitchen island will comfort and console you.
Finished walk-out basement.
Discreet exit, great for sneaking cigs under the cover of darkness.
Multi-room layout, better than a traditional open-floor plan!
The exceptionally thin walls create the illusion of boundaries while still allowing you to feel and hear each other's pain.
Lovely exposed brick, exposed beams and natural light throughout. Must see to believe!
There is nowhere to hide in this house.
Gorgeous master bedroom with staircase that leads to a walk-in closet.
And through that closet is another staircase that leads to a smaller storage space. This is the one spot in the entire house where no one can hear you scream.
New propane fireplace in living room adds generous heat.
You can try to add warmth, but this home has a persistent chill no what room you're in.
Spiral staircase.
Climbing this thing is an uphill battle. Without railings, it's very easy to slip into a downward spiral.
Private backyard access to river — a perfect spot to fish or kayak.
Also great for taking sobering looks at your life and contemplating the weight of your decisions. Great birdwatching opportunities!
Close to highway but feels very remote since the home is in the woods.
And since you've alienated all your friends and it's been years since anyone has visited. 
Beautiful mature gardens on grounds.
Isn't it amazing how a plant can develop but a "grown adult" can't accept responsibility for their own actions?
Circular driveway.
Constantly looping, no end and no beginning, you couldn't escape if you tried!
Durable tile flooring.
This tile floor is indestructible. Ideal for working out aggressions, better and cheaper than therapy.
Walk-in wine cellar.
Walk-in wine cellar.
Motivated seller.
Take this from me, please.  
Ali Kelley is a writer living in Brooklyn. She can't stop watching House Hunters. You can read more at aliskelley.com.
Photo by Emma Frances Logan on Unsplash.
---
Support The Billfold
The Billfold continues to exist thanks to support from our readers. Help us continue to do our work by making a monthly pledge on Patreon or a one-time-only contribution through PayPal.