September's Billfold LLC Update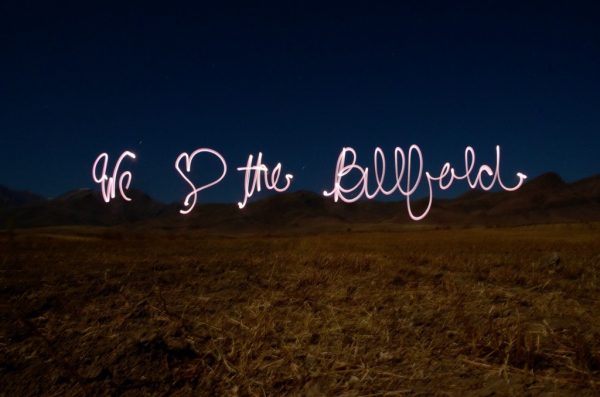 It's time for another Billfold LLC update! We increased our programming this month, but that isn't the only news item I have to share. Let's get started:
September's budget
Here's the budget I'm working from for September:
September budget

TOTAL

$3,640

Taxes (25%)

$910

Operating expenses and savings (5%)

$182

Freelancer payments (28 pieces at $40 each, 2 pieces at $0)

$1,120

Nicole payment

$1,428
Two freelancers requested that The Billfold keep the $40 fee, which is why I included "2 pieces at $0" in the budget. (As we learned from Christina Tran's grocery post, it's important to track gifts.)
I'm going to be paying Billfold estimated taxes for the first time this month: $5,113 to the federal government and $1,278 to the state of Iowa. We weren't an LLC in time for first quarter estimated taxes, and I was still setting up our bank and our CPA team during the second quarter. The CPAs said it was okay to wait until Q3 to catch up with our estimated taxes, since we were both new and in flux, and I'm going to do a separate post on "how to pay LLC estimated taxes" this Friday. It's difficult to find good information on how to pay LLC estimated taxes online, so I want to share what I've learned to help other small business owners. (And, of course, for SEO purposes. Gotta get those new readers hooked on The Billfold!)
Scheduling future posts
Last week, a couple of you asked if we could update our publication schedule — specifically, push our morning feature earlier so Billfolders on Eastern Time could read it before they started work. You also suggested I check The Billfold's analytics to figure out when people were reading the site, and the data shows that our highest visit rate occurs between 11 a.m. and 2 p.m. Eastern, pretty much every day. (Our engagement is shaped like a trapezoid: a slope up from 6 a.m. to 11 a.m., a high plateau between 11 a.m. and 2 p.m., and a slope down between 2 p.m. and 6 a.m.)
The analytics make sense; 11 a.m. Eastern is 8 a.m. Pacific, so we're catching East Coasters as they begin their lunch breaks and West Coasters as they eat breakfast (and Mountain and Central Timers are checking in either before work or at lunch). There's no one good time that'll suit everybody, including our international readers, but if you'd like to weigh in on:
When you currently read The Billfold
When you'd prefer to read The Billfold
Your time zone
I can make adjustments as necessary. Keep in mind that I need to maintain a work-life balance as well; a lot of these posts can be scheduled in advance, but I like to keep an eye on them to make sure they publish without glitches (or errors) and to watch the comments — which means that a publication schedule that begins at 7 a.m. Eastern and ends at 5 p.m. Pacific, for example, won't really work for me.
Financial Fairy Tales
I am putting together a publication timeline for Financial Fairy Tales, and yesterday I started mocking up the cover. The book will have thirteen fairy tales (because thirteen is a very fairy-tale-esque number) and six of 'em will be ones you haven't read on the site.
Here are two more questions for you:
Do you prefer ebooks or paperbacks?
Is this something you'd be interested in purchasing for the 2018 Holiday Season (either for other people or — because we all know how the holiday season works — for yourself)?
Since y'all like behind-the-scenes details, I will let you know that I'm planning to publish Financial Fairy Tales as quickly and inexpensively as possible and use it as a way to help fund the larger project I'm hoping to do this winter/next spring: a collection of essays from Billfold contributors. If you're part of the Patreon and have been reading the weekly Patreon newsletter, you know that I have some pretty ambitious goals for this second publication, including a few Billfold Live! events in various cities. I'm not sure whether I'll be able to achieve all of these goals; they depend on money and time and your interest, and I don't know yet how much of each of those elements I'll have.
But hey, you asked for the behind-the-scenes stuff, not just the "oh hi I did a thing it's completed here it is" stuff.
So that's what I'm thinking about, this month.
---
Support The Billfold
The Billfold continues to exist thanks to support from our readers. Help us continue to do our work by making a monthly pledge on Patreon or a one-time-only contribution through PayPal.