Sidney's Festive Film Review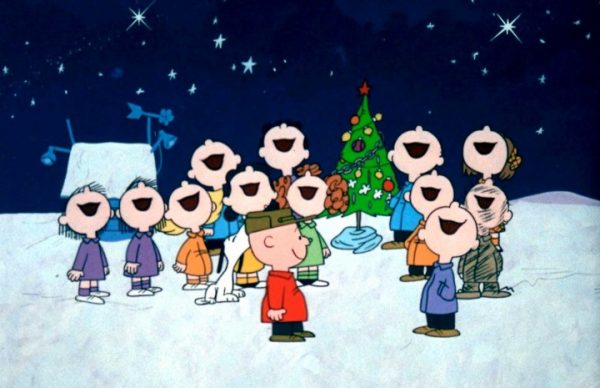 Unless you've been sealed inside a human-sized gift box for the past few weeks or so, you'll know that the festive season is in full swing.
So I thought it would only be right to introduce my almost two-year-old son, Sid, to a few festive cinematic gems.
At present, Sid mainly likes to chant in his transitional toddler tongue as he places kitchen utensils in the bin or throws his toys at the TV—but he does like a film from time to time.
Regarding films and TV shows, Sid's favorites are Hotel Transylvania 1 and 2, Minions, and The Hungry Caterpillar. We could have watched one of those again and he would have been perfectly content.
But we thought: now that the tinsel's been draped everywhere, making the house look like David Bowie's dressing room, embarking on our festive rainy day cinematic quest seems only logical.
This is what Sid thought of each film we watched.
Elf
Budget: $33 million
Sid's reaction: Mixed
Sidney is not quite two yet, so he doesn't understand Will Ferrell's barrage of hilarious quips, but he did giggle an incredible amount when Buddy knocked over the tree (perhaps it gave him some personal inspiration).
While Sid didn't engage with the whole movie—he ran out of the room several times before making several cameo appearances back in the lounge, kitchen utensil in hand—he was mesmerized by some of the magical scenes within the movie.
I love Elf. Sid thought it was okay—but something tells me that when he's older, he'll love it too.
A Charlie Brown Christmas
Budget: $76,000, equivalent to around $590,000 today
Sid's Reaction: Happy
This slice of Charlie Brown nostalgia from 1965 is an entertaining festive classic—and perhaps due to its goofy nature and short running time, Sid gave it his seal of approval.
Not only did he watch the entire show intently, but he also had a big toothy grin on his face whenever Snoopy did something silly. At one point he even went up to the TV and reached out to him as if he wanted to enter his world and help Charlie find the true meaning of Christmas, which to Sid is burying himself in piles of wrapping paper.
Arthur Christmas
Budget: $100 million
Sid's Reaction: Indifferent
Arthur Christmas is a charming festive gem filled with animated characters, fun-filled capers and an engrossing seasonal narrative. Sid didn't think so.
Despite enjoying the odd scene where a sleigh was whizzing through the twinkly night sky, Sid was barely interested in Arthur Christmas on a visual level and instead, wanted to make a den in his toybox and do an imaginary bleep test between the kitchen and the living room.
And, in all honesty, I joined him; I do like Arthur Christmas but not as much as I enjoy jumping in toy boxes.
The Snowman (original animation, 1982)
Budget: Under £150,000 ($200,919)
Sid's reaction: Love
Just to be clear, I didn't sneak Sid into the cinema to watch the horrific 2017 thriller starring Michael Fassbender. No, I'm talking about the festive classic animation that has been played on British television every year since 1982.
The Snowman, particularly the hauntingly beautiful musical accompaniment, "Walking in the Air," is something that's delighted me since I was five years old; to share it with Sid was magical. As soon as the music kicked in and the series of festive events began to unfold—including the Secret Snowman Knees Up Party—Sid stopped in his tracks and cuddled into me until the end credits rolled.
For Sid and me, The Snowman is a real winner; with any luck, watching this will be a Christmas tradition for years to come.
I could say that this little festive film study proves that a bigger budget doesn't always translate to the best viewing. But Sid's a toddler, and really, it's all down to taste, preference and circumstance (and, in our case, how hungry Sid is). So it proves very little but, at the very least, I hope this has given you a few festive films to enjoy over the next few weeks.
Wherever you are or whatever you are doing, Sid and I would like to wish you a very Merry Christmas and a Happy New Year.
Dan Hughes is a writer with a penchant for oddball fiction, the bass guitar, beer, Bukowski and traveling to strange places. You can find out more about him by getting lost in his Catchy Space.
This piece is part of The Billfold's Holidays and Money series.
---
Support The Billfold
The Billfold continues to exist thanks to support from our readers. Help us continue to do our work by making a monthly pledge on Patreon or a one-time-only contribution through PayPal.