A Few Updates Before I Take Off for the Holidays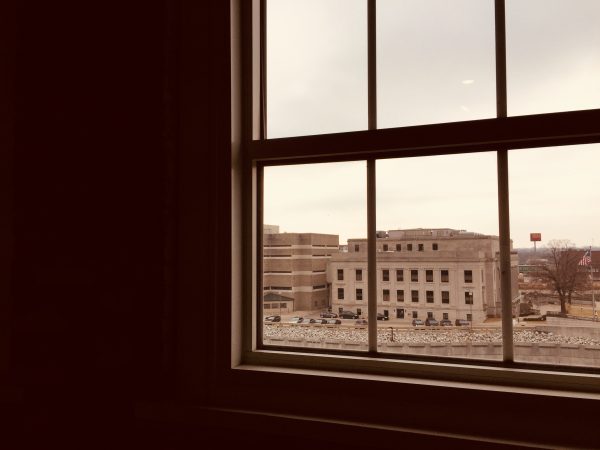 Before I leave for the holidays (minus the brief visits to The Billfold to make sure next week's posts go up when they're supposed to and, of course, to read all your comments) I wanted to give you a few updates on some of my recent posts:
—I finally received an email confirming that my Premera health insurance will end on January 1, 2018. Canceling the insurance plan that I never enrolled in took three customer service calls, one email, and one photo of my driver's license that I had to upload to WaHealthPlanFinder.org (to prove I was me, I guess).
—My furniture arrives on Saturday, which is technically LATE DECEMBER, but at this point I am so eager to have furniture that I don't care. I will share pictures on Twitter/Tumblr/Instagram right away, but I'll also share at least one photo on The Billfold in January if you can handle the wait.
—I won't be getting a Christmas tree this year (I leave town right after my furniture arrives) but the first item on my list to buy when I get back is REAL LIVE PLANTS. I want a succulent for my desk and some hanging plants to go by the windows and instructions on how to keep them alive when the outside temperature drops below zero.
—I got myself tickets to the murder mystery party on NYE. It's one of those deals where everyone is assigned a different character, and I am hoping so hard that I get assigned the murderer part.
—When I wrote about why I wanted to move to Cedar Rapids, I mentioned wanting to be involved in the music/theater scene. Very excited to share that I'll be in Revival Theater Company's upcoming production of Ragtime. (I missed the actual auditions, but they announced they were looking for more chorus members, so I was all HELLO I AM NEW IN TOWN I CAN SING PLEASE PUT ME IN YOUR SHOW.)
—Oh, and the tax bill got signed into law today.
Thanks for another great year, Team Billfold. I hope you make some time to read the posts we've got scheduled for next week—just one per day—and I'll see you in January. ❤︎
---
Support The Billfold
The Billfold continues to exist thanks to support from our readers. Help us continue to do our work by making a monthly pledge on Patreon or a one-time-only contribution through PayPal.