To Boldly Spend
Considering a convention as my summer vacation.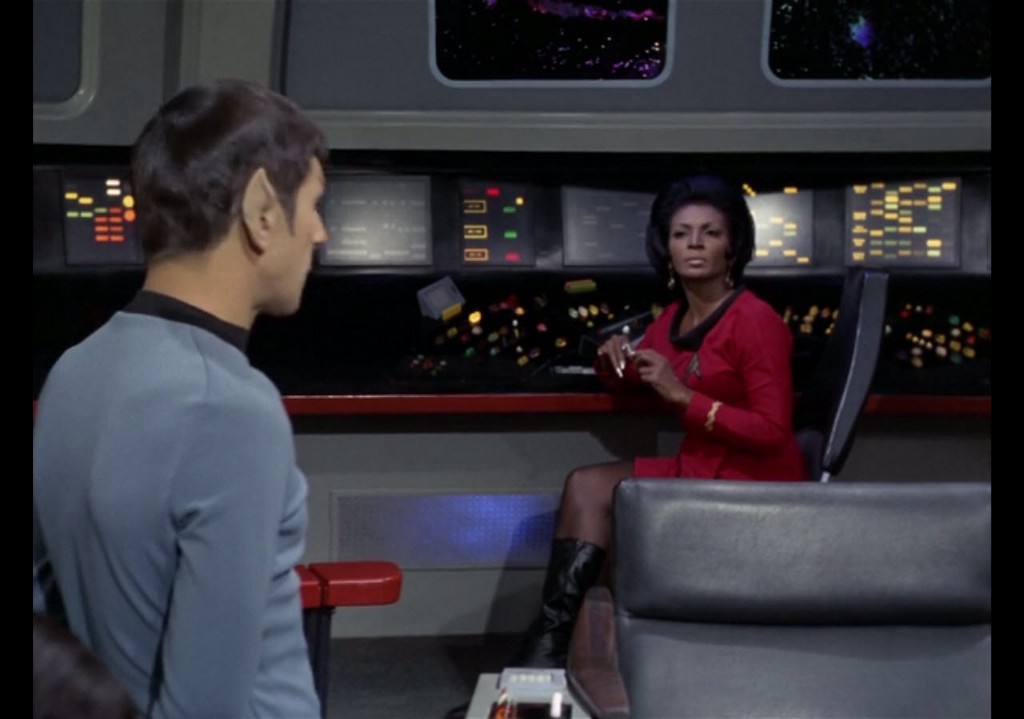 It's time to think about summer vacation. Unfortunately, I don't have enough vacation time or money to visit friends and family back East, but I wanted to get away for a few days. Maybe it was time to beam into the Las Vegas Star Trek Convention again. For those who don't know, the Creation Entertainment Official Star Trek Convention is one of the largest conventions of its kind. I've been twice before — once in 2006 and once in 2007, when it was held at the Las Vegas Hilton. Now it is held at the Rio Suites Hotel. The Convention is always in August, the hottest month in Sin City, which guarantees that most attendees never leave the hotel.
To fully engage in the Convention experience is expensive. In 2006, I had only been working full time for five months, so money was tight. But my friend Lorraine and I decided to go anyway. We couldn't afford anything except the Preferred Weekend day passes for $65 each day. All of the special parties cost an additional fee of around $70 per event. We would not be attending any parties. We were barely able to afford the cheapest room in the Las Vegas Hilton. Prices for photos with the Star Trek stars varied based on the popularity of their character. The most expensive, of course, was William Shatner and Leonard Nimoy for $70 each. I splurged on a $35 photo-op with Nichelle Nichols, my imaginary mother in a Star Trek universe.
Our first foray into the Convention was an unforgettable experience. Not only were there men and women dressed in the costume of their favorite crew member, there were babies in strollers and dogs on leashes dressed for the Final Frontier. On the first day, we discovered that our General Admission cheap seats at the back of the hall did not give us access to anything. We watched most of the speakers on the video screen, instead of squinting at the minuscule figures talking in the distance. There were hall monitors who insured that no one from the cheap seats tried to sneak closer to snap a few commemorative photos. The Vendor Room was crammed full of all things Star Trek, enough to break the bank faster than a trip to any casino on the Strip. For a hefty price, a fan could have their ashes sent into space, just like James Doohan (Chief Engineer Scotty on the original series). I bought a tee shirt of the Enterprise rising over the Hilton, the only thing that I could afford. But meeting the beautiful and distinguished Ms. Nichols was worth every penny. Since we couldn't replicate any nourishment, we subsisted on McDonald's finest for three days. But I got some free swag, met some nice fellow Trekkies (or Trekkers), and saw some of my favorite actors in person.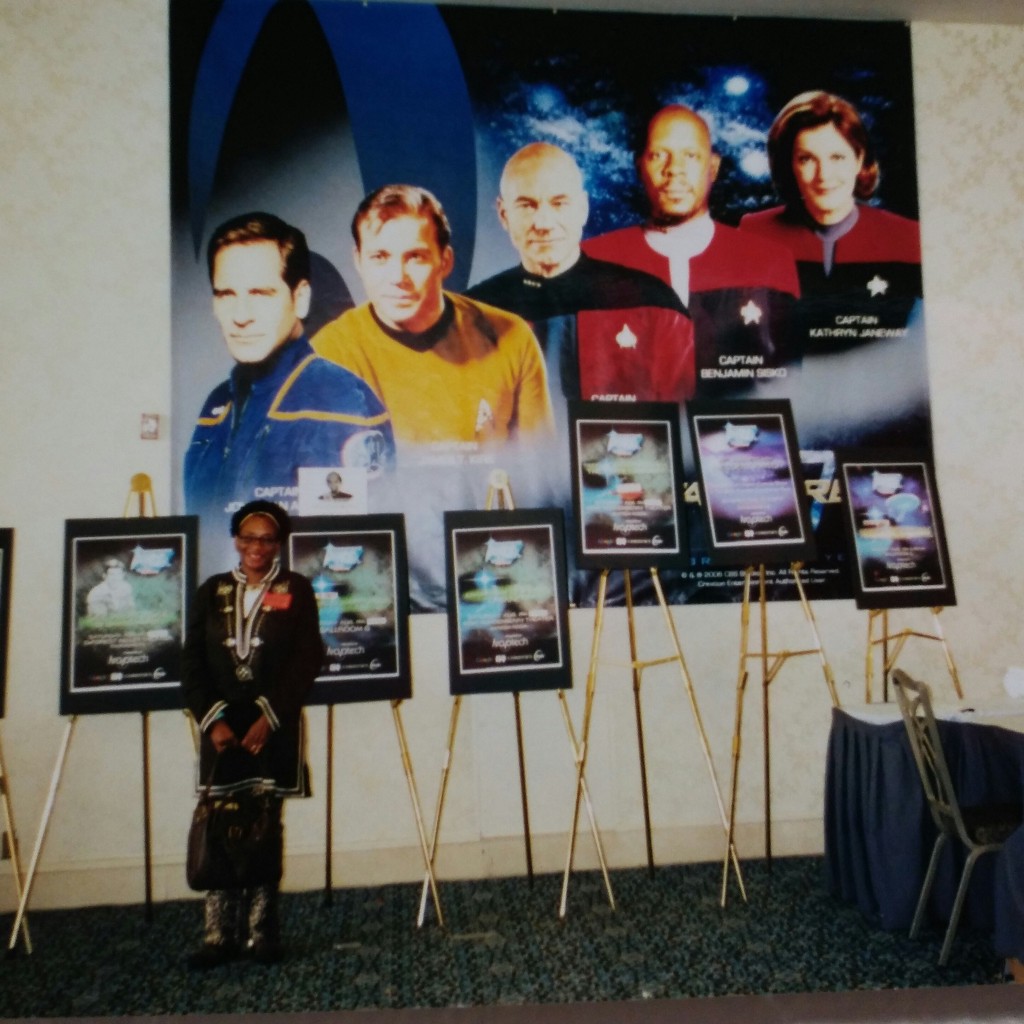 In 2007, I went to the Convention alone. By then, I had more discretionary income, as well as a credit card. I was able to get the Preferred Weekend package for about $375, which gave me an assigned seat closer to the stage. Another friend had a Las Vegas timeshare, so I stayed there instead of the Hilton. I didn't buy any photo ops or attend any parties, but I succumbed to the allure of the Vendor Room faster than a green-eyed alien vixen falling for the sexy bravado of Captain James Tiberius Kirk. I had to buy a new suitcase to transport my loot back to Sacramento.
With all of this in mind, I looked at the Creation website for the sixteenth annual event. The Convention has expanded to five action packed days, August 2–6. The Gold Admission and Captain's Chair Admission packages were sold out. I could still purchase the Copper Weekend Admission Package for $479. The main enticement for this package was a reserved seat for all five days that you got to pick yourself, instead of being assigned. Next up was the General Admission Weekend, which guaranteed you a non-reserved seat for $330. But I was only planning to attend on Friday, Saturday and Sunday. Single Day Reserved Seating was available for daytime events. Wednesday and Thursday cost $70, but the price increased to $85 for Friday and Saturday. Sunday costs $75. General Admission seats cost $65 or $70, depending on the day. I could have a reserved seat for three days for $245.
Next, I had to look at the schedule. Since I missed the 50th Anniversary of the Original Series last year, I had to attend the 30th Anniversary of Star Trek: The Next Generation. I had to see Sir Patrick Stewart in person on a monitor. The ninety-minute program featuring all of the original cast members was on Friday night. It cost $30 for everyone who couldn't afford the Gold, Captain's Chair or Copper packages. I wanted another photo with the octogenarian Ms. Nichols, but she was only doing photos on Wednesday and Thursday, for $80. But she was doing autographs on all five days "at a price set by the star." Maybe I could get a photo with the cutie from Star Trek: Voyager, Garrett Wang, my imaginary husband in the Star Trek universe. His $50 photo could only be obtained on Thursday. I guess that I wouldn't be getting any photographs. Most of the parties were for Gold and Captain's Chair package holders. It seemed that things weren't as equal as I thought in the Star Trek universe. But money talks in the Vendor's Room. I had to set aside at least $100 for buying merchandise. The cost of three nights at the Rio was $125 each for Friday and Saturday night and $75 for Sunday night.
The minimum amount I needed for this Convention was $700, not including airfare, ground transportation, meals, and lots of water. It was, in the immortal words of Mr. Spock, both "fascinating" and "illogical." But to boldly go where others have gone for sixteen years would be a vacay to remember for light years to come.
---
Support The Billfold
The Billfold continues to exist thanks to support from our readers. Help us continue to do our work by making a monthly pledge on Patreon or a one-time-only contribution through PayPal.