This Is the Only Thing I Want to Know About Those Dove Real Beauty Bottles
Are we all the same fluid ounces on the inside?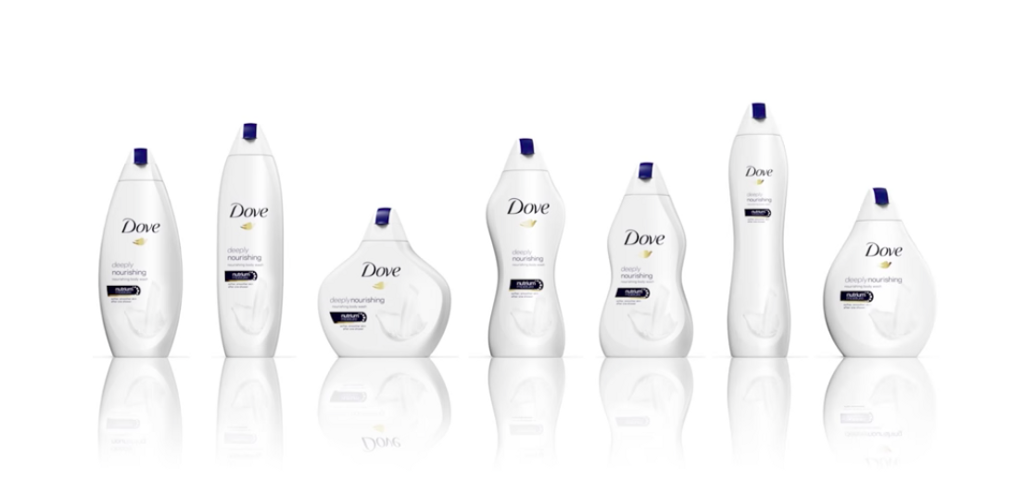 By this point most of us know that Dove has released a limited series of Deeply Nourishing Body Wash bottles designed to represent a variety of body types.
It's almost old news by now, even though it just happened yesterday afternoon, and I am only bringing it up because there is one question that is still unanswered:
DO ALL OF THESE BODY WASH BOTTLES INCLUDE THE SAME AMOUNT OF PRODUCT?
It's like that volume test they used to give children, where they'd show you a short, wide glass and a tall, slender glass and ask you which one held more water, and OH SURPRISE they both hold the same amount, guess we fooled you!
But I am noticing that the Dove Real Beauty Deeply Nourishing Limited Edition Body Wash bottles do not contain any volume information on the front, unlike, say, every single product in my bathroom.
It might be that these bottles are mockups, designed for a bizarre commercial in which—well, do we even want to go into the metaphor of what it means to produce "beauty" in a factory and then fill that beauty with a viscous white liquid while a male voice makes pageant-style announcements?
WHY DO THESE BOTTLES OF BODY WASH NEED THIS BEAUTY PAGEANT ANNOUNCER'S APPROVAL? HOW DID THE MALE GAZE EVEN GET INVOLVED? WHY DO THEY ONLY DO THE CLICHE "SEXY CAMERA PAN" ON THE TALL, SKINNY BOTTLE? I HAVE SO MANY QUESTIONS.
Actually, I just have the one question:
Do all of these bottles contain the same amount of body wash, and are they all priced identically? Because if they're not, one bottle of body wash will clearly be of greater value than the others, and that is the complete opposite of the message this campaign is trying to promote.
---
Support The Billfold
The Billfold continues to exist thanks to support from our readers. Help us continue to do our work by making a monthly pledge on Patreon or a one-time-only contribution through PayPal.