That Time We Tried to Buy a House (and Failed)
It changed our lives, but not in the way we thought it would.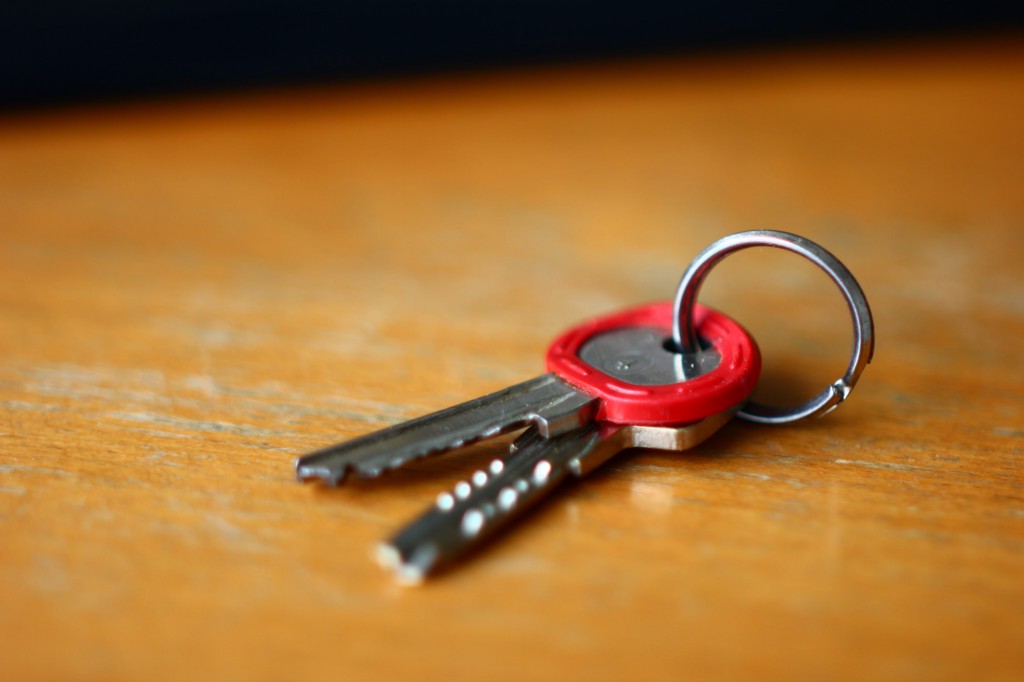 My husband and I got married in February 2014. In May 2014, we decided it was time to start looking for a house. Many of our friends had recently become homeowners; now, it was our turn to put down some real estate roots.
Before getting married, becoming a homeowner hadn't been a serious part of my life plan. I never dreamed about a big white wedding dress or a single home with a white picket fence. I was realistic; I dreamed about a reasonably small wedding and, if I ever had the financial ability to do so, maybe a two-bedroom row home with maybe a small patch of grass to grow some veggies.
However, my husband had previously owned a home. Unfortunately, he worked as a freelance graphic designer and when the recession hit in 2008, he faced foreclosure. While the experience was difficult, he came to accept it; the fact that millions of others were in the same situation certainly softened the blow.
Now, with our wedding gifts from generous friends and family, there were commas in our shared bank account's balance and the siren song of real estate called our names. Starting the search was a surprisingly quick process: we hooked up with a Realtor, qualified for a mortgage, and began touring homes.
We almost immediately found a house we loved, in a neighborhood we weren't so crazy about but could learn to love. The house was recently renovated and very modern. Sure, it was a little small, but that's what you get with a South Philadelphia rowhome. Everything went smoothly until it was time for the appraisal. Due to the yet-to-be-desirable location, the comparables were low and the final value came in at about $20,000 under what the sellers were asking. The sellers refused to budge, believing it was worth the listing price, so we had to walk away. Strike one.
My husband and I decided to take a month off and start over with a different Realtor—the one who had sold both of my grandparents' homes. A fresh start never hurts anyone, right? The search was back on and we became determined to own a home by the end of summer. We looked at every house in our price range, including some extremely questionable choices that made me wonder why we were doing this in the first place.
Then we found it — the house that was close enough to a dream house to make us aggressive about purchasing it. The current owner's wife recently passed away and he wanted to move on. There were even cat decorations all around the place: that must be a sign! At our Realtor's suggestion, my husband wrote a letter to the current owner, asking him to please choose our offer; we could see ourselves raising children in this home and, what a coincidence, we also loved cats!
The letter worked. He chose our offer. We began packing our apartment and let our landlord know we would be moving out; in addition to buying a house, we started showing our apartment to potential renters, several of whom immediately put in applications. Closing was set for late June—sure, moving in the summer heat would be a pain, but this would be worth it!
Two days before closing, I sat at my desk at work when my phone rang. It was our mortgage lender. I assumed it would be a quick call to follow up on some things before we officially closed on our new home. As part of the lender's routine process, my husband and I both had credit checks run to verify we were still in good standing.
We were not.
Unbeknownst to me, my husband forgot to pay an outstanding credit card bill a few months prior. It now was included on his credit report as a delinquency—and because of it his credit score dropped significantly, rendering us ineligible for a mortgage through their bank.
I tried to keep it together. I paced around the hallway of my office, hoping no one would hear me pleading and desperately asking what we could do to make this better. It wasn't long before I started hysterically crying. After hanging up with our loan officer, I called my husband; I barely managed to tell him what happened before the tears started again. He had no idea. He thought everything was up to date. We could still make this happen, right? After I yelled at him for letting it come to this, we decided to discuss it further at home. I spent the rest of the day embarrassingly crying at my desk as my co-workers tried to calm me down.
We were newlyweds and were already facing a huge financial failure together. I wasn't expecting this; neither was he. We had to act quickly to ensure we would still be homeowners that summer. Could we try to get the delinquency removed? A lot had happened in our personal lives those past few months, including his father, a teacher, being attacked at his school; maybe someone at Citi would have sympathy and make it all better. My husband tweeted at Citi, wrote the bank letters, did everything he could to try to resolve this without us losing our future home.
While he worked to correct his mistake, I begged our mortgage lender to give us more time and tell us what we could do to make this happen. We wanted that house! It was meant for us!
After two weeks of attempts, we admitted our defeat. The seller no longer wanted to wait for us; he already went through his wife's passing and this was too much for him to deal with. I understood. I wanted to let him keep everything we had put down, as if that would make things any better; we ended up with about $1,500 back after everything was said and done. I remember my husband and I driving to the Realtor's office to pick up our check, the question hanging over both our heads: Could I trust my husband after he let this happen?
It turns out I could. My husband surprised me and started changing his financial habits immediately after the fallout of losing the house. Between this incident and his previous foreclosure, he realized he was headed down the wrong path. We opened a shared calendar with individual and joint bill due dates, plus alerts to keep us both on track. We followed our budgets and worked on paying off our consumer debts while decreasing our monthly spending.
Now my husband is diligent about his money. He picks up freelance gigs to earn extra money. He counts every penny and keeps track of his spending. He sees where we're spending too much and focuses on bringing our costs down. He's become my financial role model.
I ended up getting my ideal job about a year after the house fiasco. My commute from the neighborhood in which we currently lived—and in which we had planned to buy—was now over an hour on public transportation each way. We decided to move closer to my job and began renting a condo. I can walk to work and my husband's commute is also considerably shorter. There's a pool and a gym at our disposal; there's a parking lot where we can park the car. We live among the trees of the Wissahickon and spend more time exploring the nature around us. We're saving up and hope to start looking for a house of our own in this part of the city later this year.
Meredith is a children's librarian, living in Philadelphia with her husband and their tuxedo cat. When she's not planning her next trip to Walt Disney World, she's reading comics or a young adult novel. She tweets at @meredithmc.
This story is part of The Billfold's Financial Fails series.
---
Support The Billfold
The Billfold continues to exist thanks to support from our readers. Help us continue to do our work by making a monthly pledge on Patreon or a one-time-only contribution through PayPal.