Are These Interns Earning TOO MUCH?
No. They're not.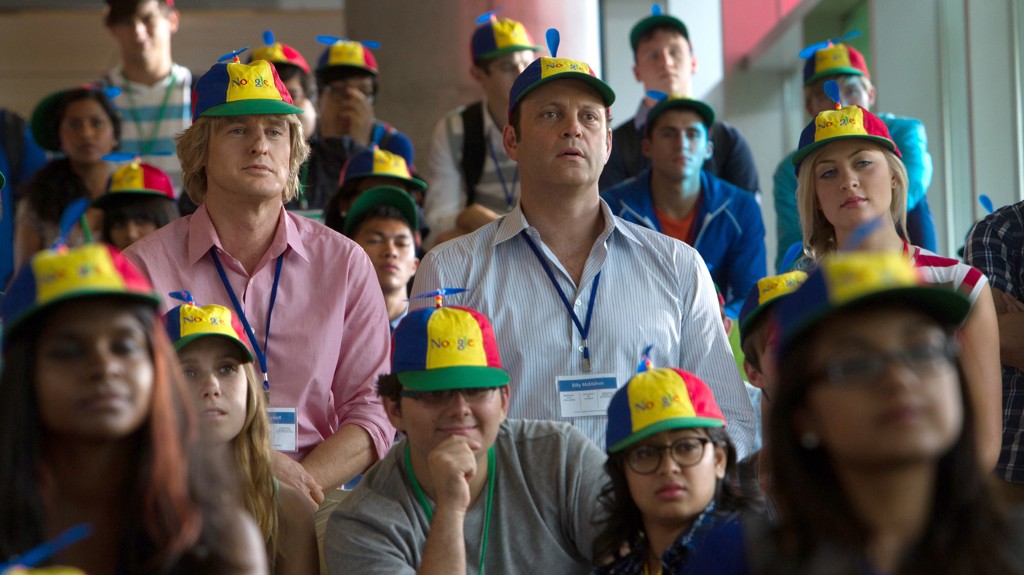 Interns! Can't stiff 'em, can't pay 'em. No matter what you do, someone's going to get mad, and today the Washington Post is asking us to maybe get mad about a handful of interns who are earning too much.
Let's break this down:
Interns at these 25 companies make more than the median U.S. worker
According to a new report by the jobs site Glassdoor, the 25 best-paying companies for internships each pay their median summer worker more than $4,500 a month.
Gasp! Some interns are earning more than $4,500 every month while living in cities like San Francisco, New York, and Seattle! THE OUTRAGE!
That amount, if it was paid over the course of a full year, would be north of $54,000, exceeding the median annual pay for a U.S. worker, according to Glassdoor's own local pay reports ($51,350), and the annual figure calculated from the Bureau of Labor Statistics' latest weekly earnings data for full-time wage and salary workers ($44,460).
It's not being paid over the course of a full year, though. Just over the summer. More importantly: if the intern did work for a full year, wouldn't the intern deserve to earn something comparative to, say, the median annual pay for a U.S. worker?
Let's say the intern worked at Amazon and earned, as the Washington Post suggests, $6,400 per month. That puts the intern just below the Seattle median income of $80,000. A Facebook intern earning $8,000 a month will be earning less than the Menlo Park median income of $113,774.
You might suggest that perhaps an intern shouldn't earn close to the median income "yet;" they haven't paid their dues or whatever. But, if you look at Glassdoor data, these interns appear to be earning significantly less than comparative employees; an Amazon software development engineer intern might earn $6K per month, while an entry-level software development engineer earns $8K and a more experienced software development engineer earns nearly $10K. Same for Facebook; the employees are earning much more than the interns.
So I don't feel angry that these interns are getting paid at this level. When placed in context, and considering that they also have to pay high cost-of-living expenses, these numbers make sense.
But I do wonder why, say, a Yelp intern earns $6,400 per month and a Yelp customer support team member earns… well, we all remember talia jane's open letter, right?
I got paid yesterday ($733.24, bi-weekly) but I have to save as much of that as possible to pay my rent ($1245) for my apartment that's 30 miles away from work because it was the cheapest place I could find that had access to the train, which costs me $5.65 one way to get to work. That's $11.30 a day, by the way. I make $8.15 an hour after taxes.
---
Support The Billfold
The Billfold continues to exist thanks to support from our readers. Help us continue to do our work by making a monthly pledge on Patreon or a one-time-only contribution through PayPal.