Things I Want: Home Edition
There are a million ways that you can spend money once you buy a home.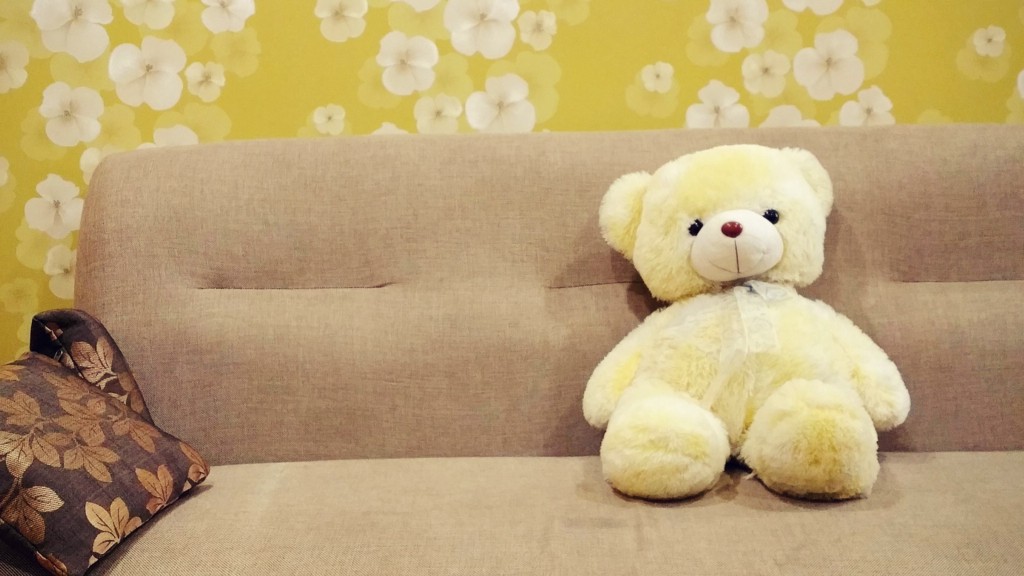 Last year, my husband and I bought a home. It was a surreal experience for two people who had rented for a decade, moving every year. We were living in an expensive European city with no thoughts of ever buying a home.
However, upon having a kid and returning to my very small Midwestern hometown, we found that rent was high and home ownership seemed downright cheap—so buying would save us money, right?
Of course, I have since realized that there are a million ways that you can spend money once you have a home. Here are a few of the things I want for our house:
A new sofa: $2,000
Having moved from overseas, from a place where rented houses come complete with furniture, we didn't have a chair to sit on. I have since become extremely grateful for my parents' attic, a magical place full of discarded pieces of furniture, generously stored for my Millennial siblings and me.
We now sit on a sofa that previously belonged to my grandma. My younger sister inherited the sofa first, gave it a new slipcover, and kept it in her apartment for a few years. She ditched the sofa for a big three-sided sectional, and so now the sofa lives in our house. There is nothing wrong with this sofa. It is a decent size, comfortable design, and an inoffensive neutral color. But there is also nothing particularly right about this sofa, with its limited size, saggy cushions and bland look.
Thankfully, I can't decide what kind of sofa I want—which means I haven't bought one. Sometimes I look at huge comfy sectionals, other times I am captivated by sleek leather couches. I often wonder about a white couch, in a way that makes me pretty certain that I have no real design sense. All this indecision is good for the wallet, and in the meantime, my grandma's sofa continues to support us.
End tables: $300
We have only one end table in our living room. This is another pilfered piece, but this one has a more complicated history. As we moved into our new house, my sister and her boyfriend also moved into a house together. They left an end table in the boyfriend's garage because they didn't want it for the new house. So my mom rescued the abandoned table for me, her cheapest child, who delights in getting something free.
Sadly, since that time the relationship has ended, the furniture re-divided—but we still retain the end table. We were not in town when the boyfriend moved out of the house he shared with my sister, and I thought of the little end table too late. Now contact would have to be re-established to return the end table to the boyfriend, and no one wants that. But it seems like some bad feng shui to hold on to it. Should I donate it?
I want two more end tables, to make space for us—and our guests—to set down cups of tea or books. However, I have to admit that our minimalist living room, without scattered end tables, is very conducive to my toddler's rambunctious imaginary play. Plus, the lack of surfaces stops clutter from accumulating. So I vacillate, and we continue to use the one poor end table that was left behind.
Solar panels: $10,000 after tax rebate
We bought an older home, circa 1949, which makes me happy in a weird reduce, reuse, recycle way. However, an older home inevitably means upgrades and repairs. We already had our hot water heater break down and we upgraded to a more efficient one—but not after deliberating whether it should be powered, gas, or electric. (We chose electric.)
One of our dreams is that, when the time comes to replace the roof, we should install some solar panels. They'd help with heating water, powering the house, etc. We would love to be more eco-friendly while reducing our utility bill, but solar panels come with a steep initial cost. A crystal ball would be ideal for this decision, allowing us to see into the future and tell us whether or not we will stay in this house for ten or more years and make good on our investment. Any recommendations on good fortune tellers?
A big wall decal: $100
Before we bought our home, I had never been able to design a bedroom for my daughter. I had previously limited myself to carefully hanging a few items without putting holes in my daughter's bedroom wall, in that special renters' way which meant we always got our deposit back.
In our new home, I painted one wall her favorite color and hung up some decorations, relishing my new freedom to knock holes in the wall. I also pondered adding one of those giant wall decals, like a graceful, calming tree. My husband is of the opinion that less is more, and liked the blank space on that wall. I, meanwhile, enjoyed looking at 8-foot-tall wall decals and pondering which one I liked best, all while making a lovely Pinterest board.
In the meantime, my three-year-old daughter received a very kind birthday gift: a huge pack of Doc McStuffins decals. One day, when I was very pregnant and tired, I gave her carte blanche to place the decals on the wall—which she transformed into a haphazard jumble of dragons, lambs, and bandages. (Just the bottom third of the wall. My daughter can only reach the lowest three feet.)
I often ponder the wall. On the one hand, the clutter seems very fun, and Doc is a pretty positive character, so far as those things go. Plus, getting to decorate her own room made my daughter smile. But would we all be served better by a sleek minimalist tree to calm us and remind us of nature? It's something I think I want, but the idea of paying money for something unnecessary seems silly, and so the wall full of brightly colored cartoon decals lives for another day.
A headboard: $200
My one splurge for our new house was a king size bed, complete with under bed drawers that complement the 1940s size closet. Never have I been happier about a purchase. In debating the king size bed, my husband pointed out that we'd also be buying more expensive bedding: A king size sheet! A king size duvet! King size pillows!
I had never thought of the cost of upgrading bedsheets from queen to king, but maintained steadfastly that the ultimate royal experience was worth the expense. One year later, and I am delighted with the bed's ability to comfortably accommodate any pregnant tossing and turning, as well as the morning cuddles of both a toddler and a newborn.
However, we have no headboard, and I often long for one, thinking how nicely it would complete the room and the bed. But I haven't seen a headboard that I love yet, and have again discovered that a king size headboard will cost more money than a queen size.
I have seen many articles on how easy it would be to DIY a headboard, and I have to brace myself against the siren call. I enjoy making things, and have already painted a few pictures for the house. But I need to know my limits, and a DIY headboard is definitely my limit… right?
Luckily, my newborn and toddler combo is currently keeping me too busy to start such an ill-advised project. I'm pretty sure this is a case where making my own headboard would end up costing me more money and would not turn out as I imagine. But I haven't been able to pull the trigger on buying a headboard, thanks in large part to the DIY distraction.
A second bathroom: Cost terrifyingly unknown?????
A second bathroom is probably my biggest want at the moment, and a good incentive to save money in other areas. We have the space in our semi-finished basement. The basement already has a shower and sink, albeit a concrete block shower which is completely out in the open.
My husband is very handy and would be able to do much, if not all, of the work himself. But we can't decide where in the basement the bathroom should be situated. And, of course, the uncertainty of the cost of adding walls, a toilet, and a door—plus the cost of making the whole thing—is enough to stall us for a long time.
I am appreciative that buying a one-bathroom home saved us a lot of money on our home purchase. However, getting another bathroom would be a wonderful treat, especially now that we have had a second child. For now we Google the cost and use masking tape to play with different layouts, turning the idea over and over in our heads.
In writing this list, it is clear that a large part of why I am not pursuing my current wants has to do with lack of clarity. What do I really want? Is there a perfect sofa? It's hard to know, but the pursuit of such keeps me distracted from actually buying one. The happy ending of this indecision is that the longer I live without the things I want, the more I prove to myself that these things aren't necessary for my happiness. There's a certain happiness in the imagining of these desired things, while enjoying life in the perfectly nice house we have.
Eliza Marchal is exploring the next season of life in small town Illinois after a decade living abroad.
This story is part of The Billfold's I Want It Now series.
---
Support The Billfold
The Billfold continues to exist thanks to support from our readers. Help us continue to do our work by making a monthly pledge on Patreon or a one-time-only contribution through PayPal.