How the Affordable Care Act Let Me Have My Career
I was the company's first full-time employee — and thanks to the Affordable Care Act, it was much easier for them to cover my insurance.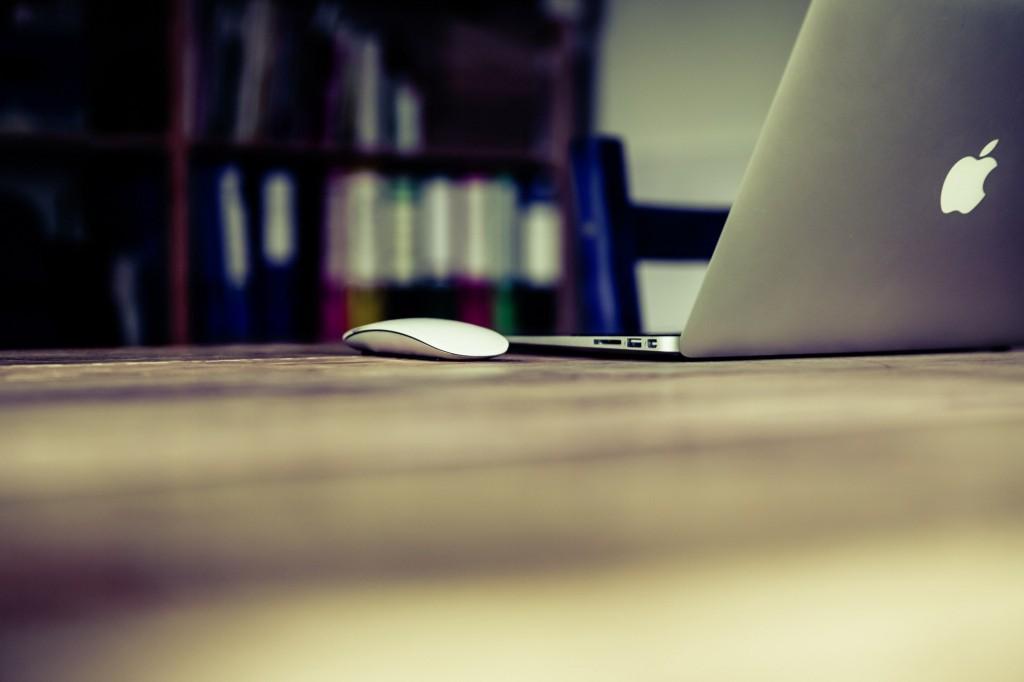 I wasn't trying to be an entrepreneur, support myself through my art, or do anything that nervous parents would call "nontraditional." All I wanted after I graduated college was a full-time office job, preferably in publishing. But it was 2009, I'd never done an internship, and no one was calling me back after I submitted thin resumes and earnest cover letters for countless positions. Eventually I got a job at a bookstore/cafe, where I applied in part because they would give me health insurance. Then President Obama passed the Affordable Care Act, and I wouldn't have been able to get where I am now without it.
Where am I now? A full-time job in publishing. I'm a book publicist. And really, it's thanks to Obama.
At the bookstore cafe, I earned $7.75/hour, and "full-time" employees typically received no more than 32 hours a week. I found out which days I would be working less than a week in advance, so I worried about scheduling another part-time job, though I desperately wanted one.
After I had worked there full-time for several months, my health insurance plan kicked in. I had been uninsured almost since graduation, and I joked about having a knife-throwing party to celebrate. (I didn't.) Around the same time, Obama announced that people under 26 years old could go back on their parents' insurance.
I began thinking more seriously about how I would transition to a publishing job. Someone I knew from college told me that he was leaving his part-time book publicity assistant job, and he thought I would be good at it. I wore a suit to the interview, not knowing that you really don't need a suit to interview in publishing. Still, I got the job.
I knew that I wouldn't be able to coordinate a retail schedule and an office schedule for long. Now that I didn't need to stay at the bookstore-cafe for the insurance, I had the freedom to start looking for another part-time job that would pay me better. A retail co-worker told me that he was leaving his part-time job as an administrative assistant at a law office, which paid $12/hour. I wore the same suit. I got the job.
I gave notice at the cafe and for two ridiculous weeks, I worked all three jobs. I was exhausted, but for the first time, I had extra money. I started to save for graduate school.
In 2011, I started an MFA program at the City College of New York, where I could take classes at night and work around my part-time jobs to avoid taking out loans. I was still at my publishing job part-time, and I filled in the gaps with fellowship money, a different law firm gig, working at a frozen yogurt store, and later on, teaching college writing classes.
Then my publishing part-time job turned into a full-time job. I took it. I was the company's first full-time employee — and thanks to the Affordable Care Act, it was much easier for them to cover my insurance.
My story involves several strokes of luck. Some of that luck is a result of specific privileges, such as the fact that my parents had health insurance and I went to a college that had graduates working in the industry where I wanted to work.
One huge stroke of luck was that I benefited directly from the Affordable Care Act. There are many stories that are more extraordinary than this one, like the many, many people who have been able to get the necessary medical care for cancer and other catastrophes. Those stories are important. But those of us who have been lucky enough to be in good health have the Affordable Care Act to thank, too.
Living in the United States under President Trump has made me rethink what it means to be patriotic. Because I disagree with him on pretty much everything, I feel more patriotic than ever, in the sense that I want to defend my country and the rights of everyone who lives here. I want everyone to have the same opportunities that I've had. I want everyone to have the right to not go bankrupt because of a health crisis. And I want everyone to be able to work whatever job they want and have health insurance — whether we're entrepreneurs, artists, office workers, or all or none of the above.
Abigail Welhouse is the author of the poetry chapbooks Too Many Humans of New York (Bottlecap Press), Bad Baby (Dancing Girl Press), and Memento Mori (a poem/comic collaboration with Evan Johnston). Subscribe to the Secret Poems of Abigail Welhouse at tinyletter.com/welhouse.
---
Support The Billfold
The Billfold continues to exist thanks to support from our readers. Help us continue to do our work by making a monthly pledge on Patreon or a one-time-only contribution through PayPal.