I Saved Up for a Family Disney Trip and Then Didn't Go
Luckily, we had never mentioned the plan to the kids.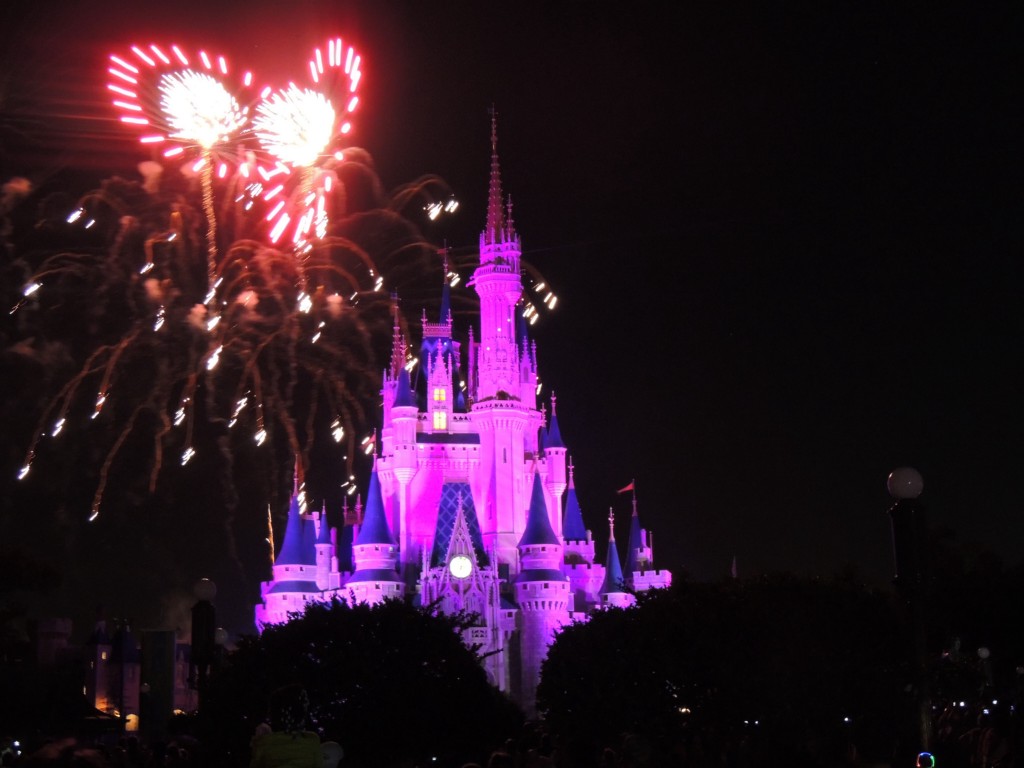 My mother became a teacher at the age of 19, after only one year of teachers' college. Twelve years and three kids later she had somehow managed to complete a four-year Bachelor of Arts degree, one night course at a time, while my father struggled to fulfill his dream of opening his own business. I was ten when I attended my mother's graduation ceremony, but I didn't appreciate the enormity of what she had accomplished until I had children of my own. Though they worked incredibly hard, my parents didn't achieve financial stability until long after I had moved out. For years, their top priority was getting ahead; family vacations weren't even on the radar.
My parents' work ethic has rubbed off on me. A lot of hard work and a number of lucky breaks have left me in a much better position than my parents were when they were my age. My husband and I can afford to give our kids all the things I wanted as a child but couldn't have; we can afford to take a fancy family vacation every year, even two if we really wanted to. But should we?
I love reading finance blogs like Mr. Money Mustache, The Minimalists and The Billfold. After reading their latest posts I think about ditching our one car, socking away at least half our income and eliminating all non-essentials from our lives. The frugal adult in me knows that it's not toys, fancy trips and consumer spending that will make me or my kids truly happy. But the kid in me thinks: Are you sure? Don't you want to give your kids everything their hearts desire?
This fall I decided that we should take the kids to Disney World over Christmas break. I wanted the perfect family vacation that I never had as a kid. I wanted proof that my hard work has paid off, and I wanted something to show for it. I dreamed of seeing the kids' faces light up when we surprised them on Christmas day, "Guess what? We're going to Disney World!" And to be perfectly honest, it wasn't just about the kids—I'd never been to Disney World. I wanted to go to Disney too.
It's not like I wanted to buy thousands of dollars worth of useless stuff— Disney World is an experience, one that we'll never forget!
Right?
After some preliminary research I determined that it would cost about $10,500 CAD ($8,000 USD) for the four of us to fly to Orlando and spend six nights at Disney's Animal Kingdom Lodge. I became obsessed with the thought of seeing giraffes meander by our balcony; I started searching for flights, researching FastPass strategies and grilling friends who'd already made the trip so I could put together the perfect Disney plan.
And then, somewhere between that initial decision to go and sitting down to pay for the plane tickets, the frugal adult in me took over. My mood shifted from "We deserve this—we're going to Disney!" to "This is crazy." All those frugal-living blog posts I'd read were haunting me. $10,500 equals countless day trips and at least ten fancy weekend getaways. In the end, I just couldn't commit to spending that much money on one trip. It felt wasteful. I felt guilty. We have so much. How can I squander it on something so frivolous?
Luckily, we had never mentioned the plan to the kids. Instead of heading south over the holidays, we ended up seeing Rogue One, playing board games, and watching way too much Netflix.
My husband and I are both highly paid public servants with secure pension plans. We've set up RESPs for the kids' education. We have a TFSA and an RRSP. We have no credit card debt. Our car is paid off. We do have about $50,000 on our home line of credit, money we spent finishing the basement of our 1,000 square-foot house to give us a bit more space, but we're paying it and our mortgage off slowly but surely. When, if ever, will it be ok for us to spend guilt-free? We work hard; do we actually deserve to play hard?
After Christmas I started researching how much it would cost to go to Disney World in May, when airfares are cheaper and the parks aren't as busy. We could rent a nearby house with a pool (sadly, no giraffes) for just over half the cost of staying at Animal Kingdom, including the cost of a rental car to get around. We could easily get the total cost down to $5,000 CAD ($3,820 USD) with airfare. I still feel like we deserve a nice holiday. I'm still not sure if I'll be able to commit to spending the money.
The one vacation my family did take when I was a kid was a camping trip to Wasaga Beach. I remember playing happily in the sand for hours, just a few feet away from a busy street; giggling with my sister as we tried to sleep in the back of our rented mini van while my parents and brother and shared a small tent a few feet away, and the thrill of shooting down the single water slide in a dingy water park we stumbled upon on the way home. It wasn't Disney World, not even close. But it was great just the same.
Josee wanted to study English and write novels but her mom convinced her to become an engineer instead. She blogs sporadically at joseeinottawa.wordpress.com and tweets infrequently @JoseeinOttawa.
---
Support The Billfold
The Billfold continues to exist thanks to support from our readers. Help us continue to do our work by making a monthly pledge on Patreon or a one-time-only contribution through PayPal.