The Cost of Getting the Hell Out of New York City
Not the cost of moving. Just the cost of leaving the city limits.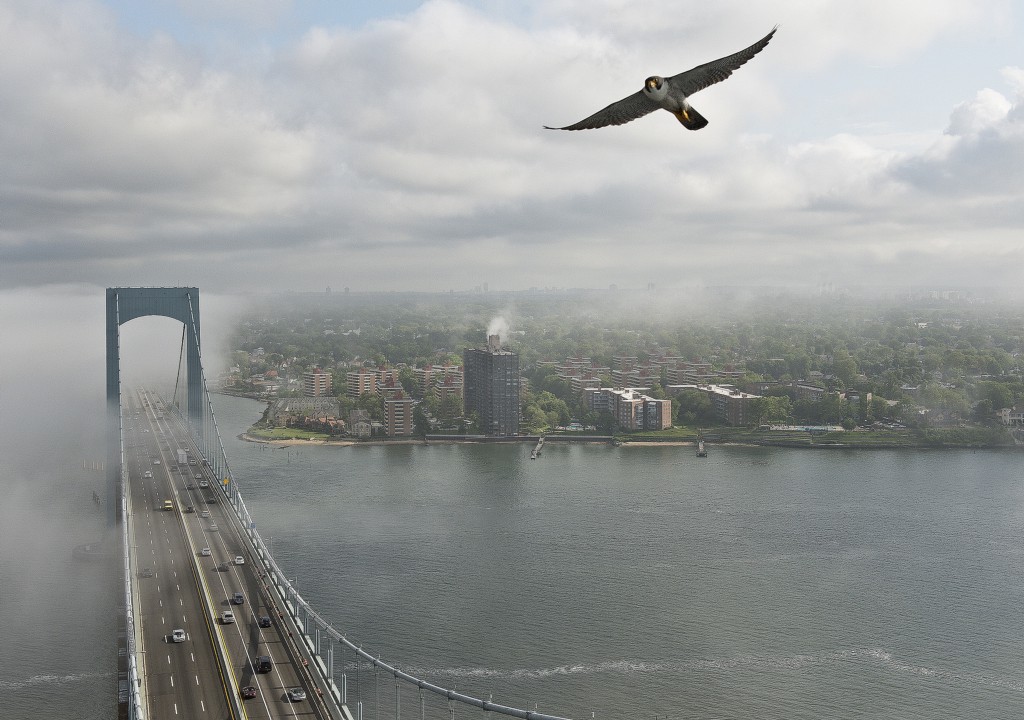 I love New York, but those of us who live here know that you have to get the hell out sometimes. The problem is that when you do, it's going to cost you—and the cost is not just monetary. There is a conservation of cost, with money and comfort inversely proportional to time. If you want to reduce cost, you will also reduce comfort and increase time. Want to reduce time and increase comfort? Your cost will rise accordingly.
A Typical Example
Last year, I went home to Rochester, NY for Christmas. I wanted to reduce cost, so, I decided to take a Megabus.
To get a good seat on the 6 a.m. Megabus, I woke up at 4:30 a.m. to get to 41st Street and 11th Avenue in Manhattan and get a good spot in line. I got a seat with a table in front of it so I could use my laptop, only to find that the guy across from me wanted to use his—and the table was only big enough for one. Then neither of us were able to get work done because Megabus has Wi-Fi in name only. Yes, it appears as a network on your computer, but checking email will take a half hour.
So I spent seven hours on a bus with very little leg room, reaching my destination at 3 p.m. Low cost, low comfort, long time.
When it was time to return to New York, I couldn't face another bus ride, so I sprang for a JetBlue fight. I've always liked JetBlue. I like the free TV. I like the snacks. Once you're in the air, the flight is about forty-five minutes to an hour, tops. The flight cost $300, though. Shorter time, higher comfort, higher cost.
Getting it Right
I got it right once. This year my girlfriend and I were fortunate enough to be able to go to Paris and we planned to make it as cheap as possible. Through the advice of a friend, we both opened Chase Sapphire Preferred credit cards with the intention of taking advantage of the opening offer. By putting anything and everything on the card for the first three months we both got 50,000 bonus points. It turns out the points wouldn't get us a flight, but we could get $500 cash.
Then we checked the flight matrix to find the cheapest flights. We were lucky that we were going in October, which isn't peak tourist season, and we found flights on Norwegian airlines for a little over $500. Food, seat selection, and carry-on bags were all a la carte but we didn't care. We brought our own snacks and checked one exceedingly heavy bag to get around the carry-on weight requirement.
Long story short, we got to Paris on credit card bonus points. We got the system to work in our favor and it's one of the prouder accomplishments of my life.
Getting it Wrong
A year ago, my girlfriend and I went down to DC to my friend's wedding. I wanted the cheapest rental car possible and I found it. I found it big time. It was through Rent-a-Wreck at the Newark Airport.
Any reasonably priced rental through Kayak or Priceline is at an airport. (Car rentals outside of airports, like the rental place in my neighborhood in Brooklyn, cost a small fortune.) So, to begin the journey, we took the subway to Penn Station, then the NJ Transit to Newark Airport, which was a $13 ticket. Then we arrived at a terminal and waited for a van to take us to the car. A lot of the other rental places had nice white vans to pick up customers; ours looked like a harbinger of either a secret Black Flag reunion show or an Amber Alert. We got in and, over the course of a fifteen-minute drive, were treated to a scenic tour of industrial downtown Newark. We finally arrived at our destination—which looked like an impound lot—and already I'm thinking, how can I adequately say I'm sorry to my girlfriend for making this reservation.
I go fill out paperwork in one of those beige corrugated trailers that they keep on construction sites while my girlfriend waits with our bags as they bring the car around.
When I came out and saw the car, I realized that no apology would ever suffice and this mistake would enter into relationship lore, an anecdote that would be kept handy to put future missteps in perspective. "This is almost as bad as the Rent-a-Wreck…"
We opened the doors to find that the previous owner of this particular wreck must have been a heavy smoker and an even heavier farter. The seats were stained; the front bumper was tied on with twine. Finally, when we put our suitcases in the back, we found some empty boxes and a child's blanket. That freaked me out. When you find a child's blanket in a trunk and there is no child, that's just a bad omen.
But the engine started. We got to and from the wedding. After all that, I think I saved forty bucks over the next expensive option.
The more I try to find the perfect, most optimized solution, the more I realize that there probably isn't one. I've taken buses: Mega, Bolt, Peter Pan, and Chinatown. I've taken trains: Amtrak, Metro North, and NJ Transit. I've rented cars from Newark, Manhattan, and Stamford, CT. I had a car for a few years with its maintenance costs, gas, parking tickets, registration, and EZ Pass. I've flown from Newark, La Guardia, and JFK. I've done everything short of walking or leaving from a private helipad and it's never cheap.
Living here is expensive. So is leaving.
Rob Penty is an improviser, storyteller, writer, and web developer living in Brooklyn. Check out his blog.
---
Support The Billfold
The Billfold continues to exist thanks to support from our readers. Help us continue to do our work by making a monthly pledge on Patreon or a one-time-only contribution through PayPal.