How a Baker Does the Holidays
One thing I know for sure: cookies sell.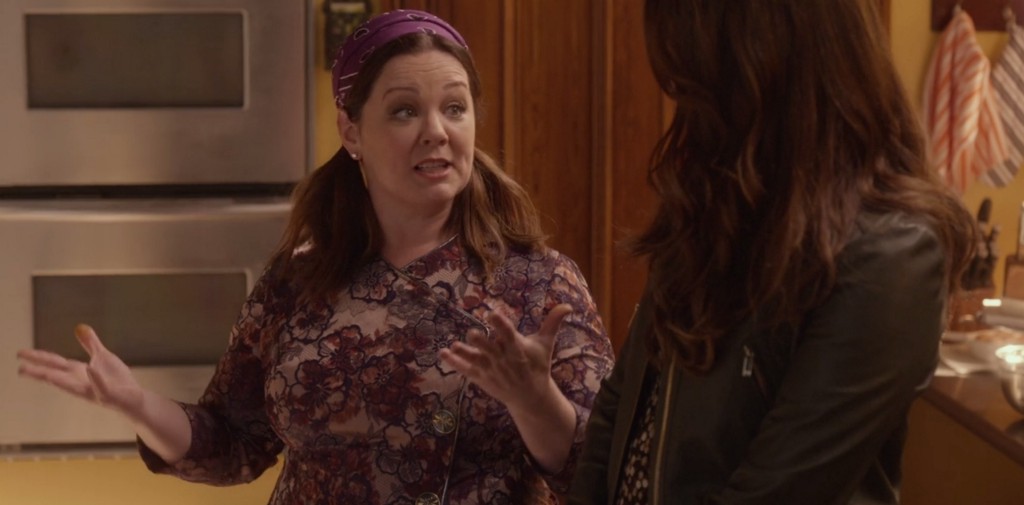 10:55 p.m.
I'm in charge of the bakery department, also known as a head baker. I start my night by reading my email. This is how I know the holidays are upon us: we're getting bombarded with emails about schematics, marketing, and whatever pertinent information we all need to know to have "blockbuster sales this year!" In between emails are orders, lots of them, for scone platters, dessert trays, and could you please hold a chocolate mousse cake? I quickly reply yes, sure, I'll get it done, and head downstairs to the bakery. My baker, Gretchen, showed up to work so it's going to be a good day.
1:00 a.m.
I put away our orders even though, as the head baker, I could pretty much avoid any of the heavy lifting (literally heavy lifting, upwards of 30 lbs on some of our orders). But I like knowing where everything is, because it's tremendously helpful when I write our orders. When I started baking a couple of years ago, after two years of management in the same company, I had zero muscle tone. I was so out of shape I was always asking co-workers to lift things for me. Now, two years in, I lift everything effortlessly, and I supplement with weights at the gym.
Holidays in the food industry officially start in October. It's December, so we're almost at the end of this relentless stretch of shopping and feasting. I do mental gymnastics trying to guess what people will buy from us this week. One day we could be wiped out of brownies; the next, pumpkin pies; the day after, whole cakes. One thing I know for sure: cookies sell, especially chocolate chip cookies. They sell out every day from January 1 to December 31.
Part of my job is merchandising, I'm always moving displays, fluffing, stocking and making sure everything look just so. More is always more in retail, so I always make too much of everything, and I encourage my bakers to do the same. Bake another hundred chocolate chip cookies, make more scones. I never want to see empty shelves. I take it as a personal failure if we sell out of anything. For one, its bad business to sell out, as customers will think we don't have our stuff together. Two, it looks like yours truly didn't do her homework and her sales projections were wrong. It gives me anxiety to think about missed sales, or as we call it, "missed opportunities."
2:00 a.m.
One of our dishwashers got fired on my day off (drugs may or may have been involved). It's always a bad day at work when there's no dishwasher. I don't mind washing dishes, it helps clear my head, but I've got a long list of production ahead of me. It's been a frigid December, which means people want biscuits with their soup, and they want to eat our dense breakfast biscuit sandwiches. They're tasty little things, heavy with breakfast meat, eggs, and cheddar cheese. It's the perfect breakfast for a cold day, and I have to make hundreds of biscuits. 300 biscuits won't last us the week, so we always have to be on top of biscuit-making and today is one of those days. I'm anxious to get started but I have to finish my mandatory 30 minutes of dishwashing duty.
3:30 a.m.
I check Gretchen's speed rack and mentally check in her progress. At this time, she should be baking the last of our cookies, the minis. After chocolate chip cookies, mini chocolate chip cookies are second place in sales—although we try not to have them available every day because we also want options for vegan customers and for people who don't like chocolate chip. Retail is all about trying to make everyone happy. We want to be able to cater to the diabetics, the gluten-conscious, or just people with hormonal cravings. Does it work? Not really, but I sure as hell will try.
I think about how I've only celebrated Thanksgiving thrice in fifteen years of living in America. I've always worked in food, and as a food worker, you work when everyone else is feasting and partying. I used to cater-waiter; holiday shifts always paid more so I always worked. I've worked more holiday parties than I care to think about, in Seattle and beyond.
My store is closed on Thanksgiving. Last year, (my boyfriend) Lukas and I stayed at home and ate the decidedly non-traditional dinner I made: oven fried chicken wings, lasagna, savory sausage and spinach casserole, some kind of dessert. This year, on Thanksgiving week, Lukas and I worked nine days straight and our work week ended on Thanksgiving morning. We were too tired to go anywhere so we stayed at home, ordered in sushi, and binge-watched Scandal.
4:00 a.m.
I'm wrapping up the last of our catering orders. I'm not a fan of catering; it brings in a lot of money but it throws our schedule off-kilter. You wouldn't know my distaste for catering because I always make show-stopping dessert trays. I pick the reddest strawberries, trim grapes into small bunches, and scatter them all over moist brownies and perfect cookies. It amazes me what people will spend on pastries and strategically-placed fruit. Holiday party or work meeting? These platters blow up in the holidays and graduation season. Luckily, we're not a go-to for wedding season, or we'd have to hire more staff and build more space to meet our ever-increasing demand.
6:00 a.m.
"I baked 975 cookies today," Gretchen tells me. "Wow!" I say. "The good news is we have to make more tomorrow. Cookie bags are getting decimated every day." We've started doing cookie bags this year. Customers love them, we can't keep them stocked. I wonder if customers are buying them for themselves to assuage their holiday stress. During Thanksgiving week, I handed out pans of brownies and blondies to my co-workers. No one knew they were vegan, but all the same, never underestimate the power of homemade baked goods. I received a hero's welcome at work for my desserts. I've always had a sweet tooth but I didn't want to bake until after reading Gesine Bullock-Prado's memoir, Confections of a Closet Master Baker. She quit her fancy Hollywood job and life to be a baker in Vermont. She wanted to bake because sweet treats brought out the good in people. I happen to agree. I'm terribly shy but giving people brownies is my way of showing my heart, to show everyone some kindness in a sad, hostile world.
6:45 a.m.
I finished making 300 biscuits; I'm tired and my scooping hand is sore. Tomorrow I have to make 200 more, but Thursdays are always easy. I don't have a delivery load to put away, but I have to write an order and play bakery fortune teller. To finish the day, I make a recipe or two and chop coverture for scones I want to bake tomorrow. I'm happiest when I'm coming up with creative flavor combinations, because that means I'm not stuck making hundreds of biscuits, and I have mental space to dream up fun flavors. I haven't counted but I think I've come up with 50 recipes. I hope I never lose my touch, but for days like this, I rely on boring old flavors. Sorry folks, it's a vanilla chocolate chunk scone kind of a morning.
7:30 a.m.
Work is finally over, and I'm giving Gretchen some healthy living advice. Holidays are the hardest time of the year for us, but this is also the time when we really need to stay healthy. It's easy to stop working out, and, with all these cookies around, to overindulge. This time last year, I was overtired and drinking too much coffee to make it through work and life. This year I'm drinking green smoothies, avoiding desserts, and going to the gym. I'm definitely better equipped to handle the 20 percent increase in business (and the accompanying stress of an uptick in sales) we've had this year.
Lukas and I are both working a normal five-day work week so we can go to parties like regular people. But before any of that happens, we have to go through Christmas week. Christmas is on Sunday this year, and we close for Christmas, which means seven days of non-stop shopping. After NYE, we can finally exhale, the holidays are over! We can forget about where to put the 600 pumpkin pies we ordered, or what to do with the 70 pecan pies that didn't sell.
Unless the Seahawks make it to the Super Bowl. When the Seahawks win, people go into a shopping frenzy. The last time we made it to the Super Bowl we were bombarded with customers and they shopped us dry all the way 'til March. It's like the holidays never ended, which means we have to keep performing at peak levels even though we've been at this since October. Staff can't call in sick or take vacations, and you better be willing to pick up overtime.
Noon
I'm in bed emailing myself a to-do list. When I get to work I'm anxious to just get to it, to put away the deliveries, and power through our production list. Baking is hard but I like the job, the hours, and the tangible results of my work day. My aches and pain, physical or otherwise, reminds me of the day that just ended, until it begins again.
Ruzielle Ganuelas is a writer, baker and PF nerd in Washington State.
---
Support The Billfold
The Billfold continues to exist thanks to support from our readers. Help us continue to do our work by making a monthly pledge on Patreon or a one-time-only contribution through PayPal.