Holiday Spending That's More Than Just Spending
Giving-back gifts doesn't always mean waiting at the Returns desk.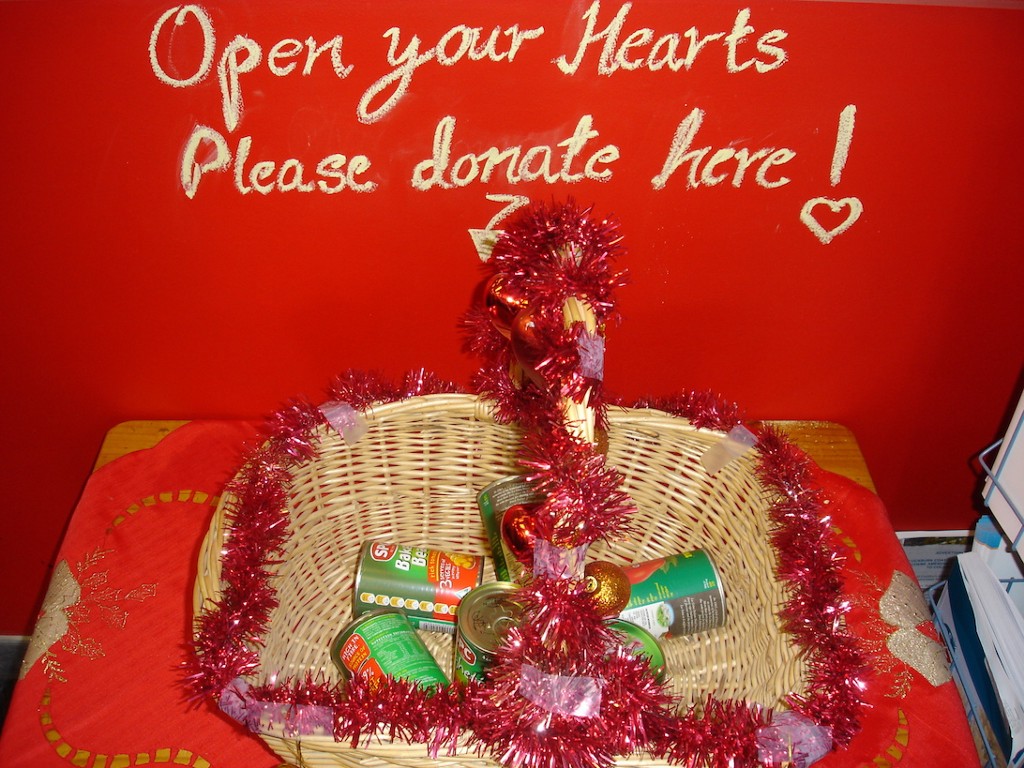 As kids, my brother showed me the nook under the stairs where my mom hid our presents. That very afternoon we proceeded to carefully open and re-seal each one. On Christmas morning, my brother was disappointed because he wasn't surprised by anything. I thought it was freaking fantastic.
Presents are not my thing — I've always hated surprises, so since gifts often need to represent a reciprocal degree of generosity, I'm only sure I've complied with the social compact if I know what's coming — and I rarely enjoy holiday shopping. But this year, of all years, I've embarked on gift-giving with all the festivity of a Target ad. This year, the thought is counting actual dollars.
A "No Things" Holiday
There have been stray years when family members have made small charitable donations for one another, but tangible gifts were exchanged nonetheless. Not this time. I recently encouraged family members to sponsor one of five organizations I suggested rather than buy me any of the customary (no doubt thoughtfully considered) books or other tokens of affection. Emotionally laid to waste by the presumed apocalypse of suffering on the horizon, everyone quickly agreed, and then asked for the same, each offering a few groups that they supported.
The side effect is that my normal spending initially looks to be about doubling. A sweater or a DVD set may seem generous enough at the store, but when the donation page for the clinic your mom puts on her list says that $100 buys only one month's worth of insulin for a patient, $50 feels as paltry as that time I passed on a swanky blanket originally sent to my boss.
In-Kind Donations
Charities are all well and good for adults, but the kids aren't gonna go for it. So tucked under the gift tag for, say, a LEGO water dragon and a Groovy Girls seahorse will be a tribute card, customized with each child's name, explaining that a contribution was made in their honor to the local Toys for Tots so a needy kid in their town will have new toys as well.
Similar to those carbon offsets that could compensate for my penchant for international plane tickets (had I been so honorable in the past), my gifts to friends and relatives with whom such "let's give to charity instead" conversations aren't advisable will be paired with donations of the same price, albeit unattributed. And if some perfectly tasteful choices are a touch less expensive than normal in order to stay on budget, who would bring that up over a nice apple pie?
Gifts Plus
When it comes to business gifts, a donation simply won't fly, and the quality level can't falter either. Seattle Chocolates hit the sweet spot with its #chocolategives program: For every purchase of certain candy bars, the company donates a serving of food. And it isn't restricted to the Pacific Northwest. The Food Bank of New York City, the Greater Boston Food Bank, and the Food Bank of San Francisco and Marin are part of its network too. Clients flattered; conscience eased.
The Give-Backer's Gift Card
Grabbing an iTunes card from Rite Aid while en route to the neighborhood Secret Santa event is a cop-out. The Good Card lets me press the donation button, while the recipient decides where it benefits. It might still be a cop-out but one that requires a touch more advance planning.
Don't Forget Your Accountant
Every donation to a qualified organization, whether in your name or your nephew's, is tax deductible. Being generous can sometimes be self-serving too.
Kathleen Baxter is a Brooklyn-based freelance editor.
---
Support The Billfold
The Billfold continues to exist thanks to support from our readers. Help us continue to do our work by making a monthly pledge on Patreon or a one-time-only contribution through PayPal.