The Cost of Going Apple Picking
More expensive than you think.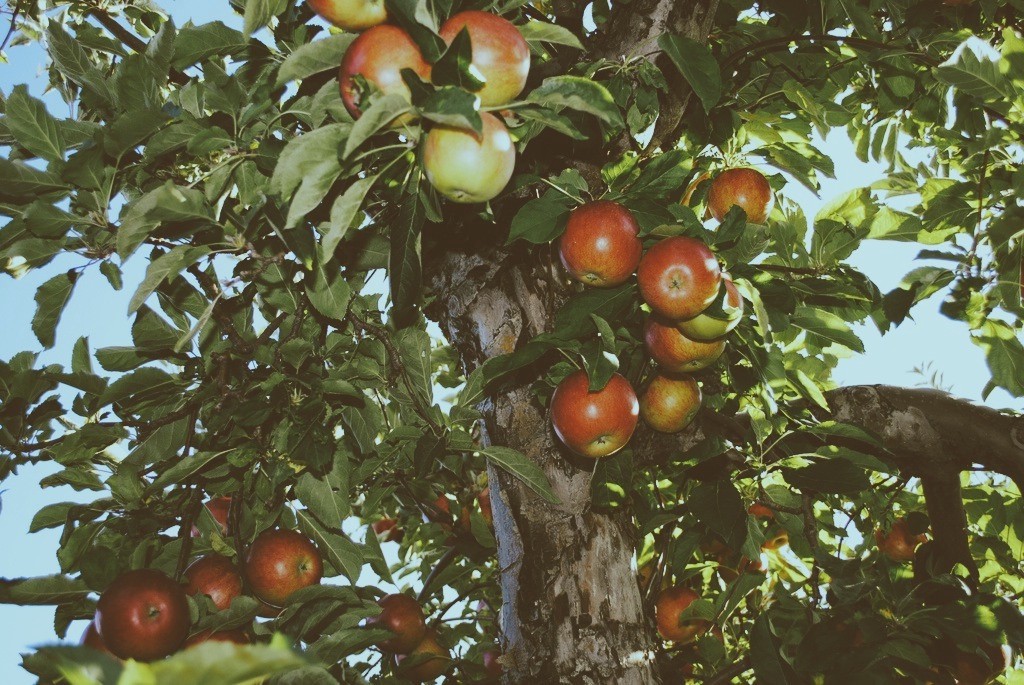 I lived in Georgia when I was younger, and my family and I saw our share of roadside farm stands/stores. We bought still-hot bags of boiled peanuts and fresh cider, two of the most delicious fall treats I can imagine (take that, pumpkin spice).
But I have never gone apple picking. I've been living in New York for almost a decade, and this year I decided there was nothing I wanted more than to eat an apple right off the tree and pick my own pumpkin from a sea of orange globes. My boyfriend and I, along with two of our friends, hatched what seemed like a perfect day trip: we would rent a car, pick an interesting-looking orchard, and have ourselves a produce-filled adventure.
The first snag we hit was trying to find a car. There were rental places relatively close, offering cars as cheap as $50/day, but we live in a very Jewish neighborhood and all of the local car rentals were closed on the weekends, meaning we could only rent from them if we got a car for 3+ days.
Then we thought about using an airport car rental, which was significantly more expensive but still somewhat affordable if we split the cost. Unfortunately, the long commute (about an hour for each of us) to even get to the airport defeated the purpose of getting a car. I had dreams of bringing home a pumpkin bigger than my head, of stuffing the trunk with apples and pies and corn, and the thought of having to lug all of that home on the subway and/or go out of our way to drop the goods off at our apartments, drive the car back to the rental place, and then ride the subway home really put a damper on my bountiful fantasy.
One of my friends liked the idea of taking the train to go apple picking. None of us would have to be liable for the car and we wouldn't have to pay for parking. It was also starting to sound like we'd have to take the train at some point anyway, so we might as well commit to traveling light.
But a train ticket would cost $14–17 and travel time would be about 2.5 hours each way. Some farms offered free shuttles to the orchards but others would require a taxi (around $5 one way) to get to our final destination. That meant about $40 in transportation fare total, per person.
Plus there's the cost of the actual apple picking. Some farms offered apples and other produce by the pound ($1.20–$2.00), but others had a flat fee for an all-you-can-fill bag ($20–$25). After reading Yelp reviews, we learned that it's also essential to call the farms before you visit them to see if they still have fruit on the trees. Sometimes the farms are so over-picked that all they can offer is the option to fill your bag with already picked apples. If you think I am going to pay $40 in transportation and ride a train for nearly three hours to do some glorified grocery shopping, you have another think coming. I'll just go to the Trader Joe's by my office; sometimes fighting my way through the long checkout line to get to the fruit displays is enough of an adventure.
There are other activities, of course. These places try to be family-friendly, so they offer hayrides and corn mazes, which sound like fun but come at a price. One orchard charges $4 per hayride and $7 for the corn maze. Another place charges a flat $13 for all activities, including apple picking.
I had resigned myself to the idea that we would have to ride the train for 2.5 hours, spend $40 in transportation fees, and another $20+ on apples when we called up our first-choice farm, only to find out that they officially no longer had apples on their trees. Not wanting to make such a long trek in one day to a place with no apples, we decided to instead spend the weekend out in Jersey with my boyfriend's mom and take her car to one of the nearby farms. A few of the orchards had closed their seasons early due to being over-picked, but luckily we got a hot tip over dinner about a nice orchard about 30 minutes out, and we finally, successfully, picked some apples.
Here are some takeaways from the whole experience:
Go early in the season. With so many farms running out of apples, make the trek early to enjoy the thrill of the pick.
A lot of orchards have Facebook pages where they update daily on their stock and whether or not they're open (some close due to weather conditions). Always check before leaving the house.
Make sure to bring your own bag with handles. Otherwise you will have to use a paper bag or buy a bag when you get there.
If most of the trees you're looking at don't have fruit, keep walking—and go in the direction where you don't see other people. The most remote trees are the ones with the most fruit left over.
Do not wait in the 45-minute-long donut line with your significant other taking selfies with your selfie stick, only to argue about how many donuts to buy when you get to the sales window. If I am behind you, as I was in this case, I will get very annoyed.
Would I go apple picking again? Maybe not anytime soon. While the apples were delicious, the crowds were stressful and the traffic even coming in and out of the parking lot were enough to give me agita. Still, it was fun to reach up into the branches of a tree and find full, beautiful fruit at my fingertips. There were moments when I looked out at the blue sky peeking through the trees and inhaled the crisp, apple-scented air and thought to myself: This is nice. I see why people do this.
The Cost of Picking Eight Pounds of Apples:
Train tickets to Jersey, roundtrip: $26.50
Car: Free
Target reusable shopping bag and waters: $4.44
Apples, $1.40/lb.: $11.20
One dozen apple cider donuts: $12
Two apple ciders, one hot, one cold: $3
Total: $57.14
Kimberly Lew ate two apple cider donuts while writing this article. www.kimberlylew.com
---
Support The Billfold
The Billfold continues to exist thanks to support from our readers. Help us continue to do our work by making a monthly pledge on Patreon or a one-time-only contribution through PayPal.