The Cost of an Unexpected Medical Crisis: An Update
I pitched this story because I needed to face the music. That is, I needed to face the bills.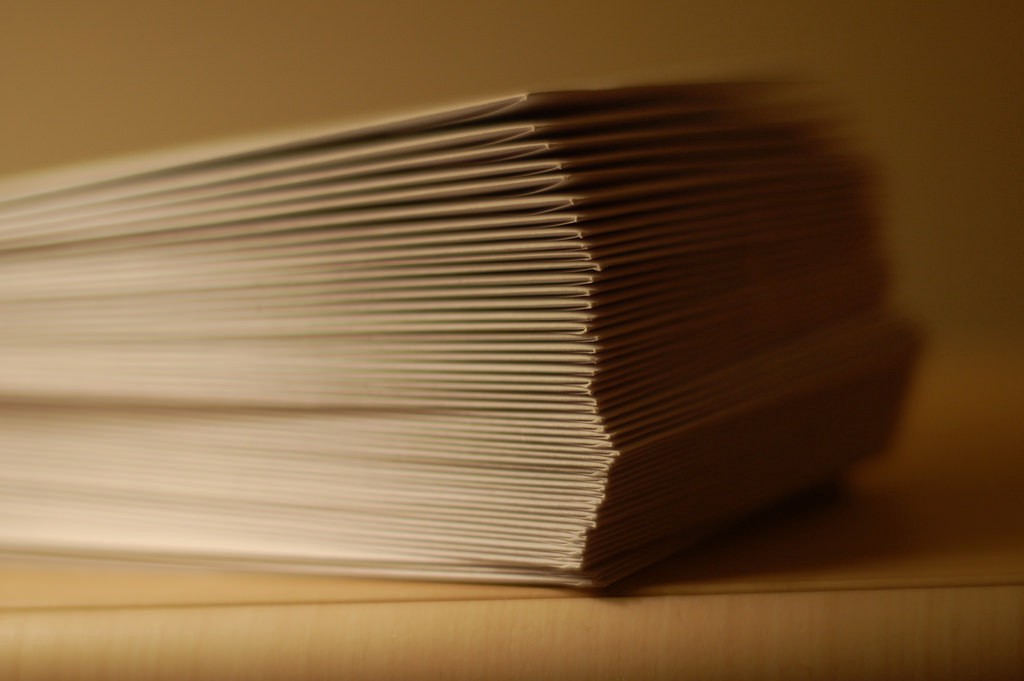 Longtime readers may remember that six months ago, I landed myself in the hospital thanks to a mysterious, very unsexy ailment. It led to two invasive surgeries, a twelve-day unanticipated hospital stay, and a month of lost vacation and sick time from my day job. Months earlier, I had moved to a new city and my dad had to fly in from Ohio on 24 hours' notice.
The Cost of an Unexpected Medical Crisis
It was a mess, but now that it's all over, I'm really thankful that it wasn't a much, much bigger mess. Sure, it sucked to be hospitalized and to spend the first month after turning 30 in freakish pain, but wow, am I glad to work for a supportive company that gives its employees excellent benefits.
I have a confession: I pitched this update article to Nicole weeks and weeks ago. I pitched it mostly because I knew I needed an external force to motivate me to do something I'd been putting off since the bills started rolling in this spring — actually, physically, opening them.
I've been listening to a lot of Gaby Dunn's Bad With Money podcast lately. It's this show where she talks openly and honestly about her finances, about financial shame, and about what she believes to be true and not true about how we interact with money. Money touches our lives in ways we don't always like to admit. I'll tell you all about my weird medical crisis and even how much my rent is, but I'll be damned if I'll tell my closest friends how much money is in my savings account right now. I realize this might sound surprising coming from someone who regularly writes for a personal finance site. But money is terrifying sometimes. Not having it feels crippling.
wakes up* *immediately remembers concept of money* *anxiously awake forever*
Four years ago, when I was working at a different company with much worse insurance, I had to get two ear surgeries on my right ear. Opening those medical bills when I was so, so very broke was traumatic. I worked out a payment plan with the hospital, and over the course of more than a year, I paid off $3,000 in medical debt.
I'm not broke anymore, four years later. I have a better gig, a better living situation, and a better life in almost every way. But I couldn't shake the memory of staring down those bills. That feeling made me get really, really good at avoiding money problems. And not because I'm nipping them in the bud! But because I will shut out any thoughts of them and refuse to talk about them. It's as easy as refusing to open your mail, save the few pieces of it that are clearly freelance writing checks.
I pitched this story because I needed to face the music. I didn't know how much my medical bills were going to be, and I didn't want to know, either. I kept telling myself I'd set aside a time one night to go through them, but that calendar appointment just never made its way onto my G-cal. I put it off all spring, and then I put it off all summer. Then the phone calls started coming in, from a scary unknown number. Just as unwilling as I am to open my mail, I am not about to answer a number I don't recognize — and man, I'd rather eat my right hand than listen to my voicemails.
I pitched this story because I knew I wasn't holding myself accountable, and that my credit was in jeopardy because I wasn't dealing with reality.
I pitched this story because I needed to take action.
This week, I opened my mail. I expected to find that I owed thousands of dollars like I did four years ago, and while I do owe several hundred, I'm relieved. Ironically, the debtor that was actually taking the time to call me about coughing up the dough was one to which I owed a paltry $39 pathology test fee. I could have paid that months ago and saved myself a lot of stress.
Thanks to Gaby Dunn's podcast for making me feel brave enough to finally open my mail, and thanks to The Billfold for giving me a great reason to hold myself accountable.
Talking to Gaby Dunn About 'Bad With Money,' Financial Shame, and Protecting Your Work
An Update on the Cost of an Unexpected Medical Crisis:
—Uber rides to and from Urgent Care, Walgreens: ~$30
—Ambulance ride for four blocks: I only had to pay ~$200 out of $1,008
Hospital bills that came in after I got home:
—Cascade Pathology Services: $39.00
—Urgent Care Center: $316.77
—Hospital bill for surgery: $212.00
—Other somewhat vague bill from hospital: $170.18
—Post-op physician visit: $287.00
Total: $1,255.27
Note: I never was billed for the home health care services I received, which I can only assume means I'd hit my deductible by the time that started? They took great care of me from mid-April until June, and I couldn't have recovered as quickly as I did without them.
This could have been so much worse, and I wish I'd just faced the music sooner. If you're in a similar spot, I hope you find comfort in knowing you're not alone! Now go open your scary mail!
Meryl Williams is an Ohio-based writer who is chronicling her life as a roller derby girl via her awesome TinyLetter. She loves Rilo Kiley and most cheeses.
---
Support The Billfold
The Billfold continues to exist thanks to support from our readers. Help us continue to do our work by making a monthly pledge on Patreon or a one-time-only contribution through PayPal.