It's Okay To Buy The Concert Tee
Or the hat. Or the cell phone case. Or whatever.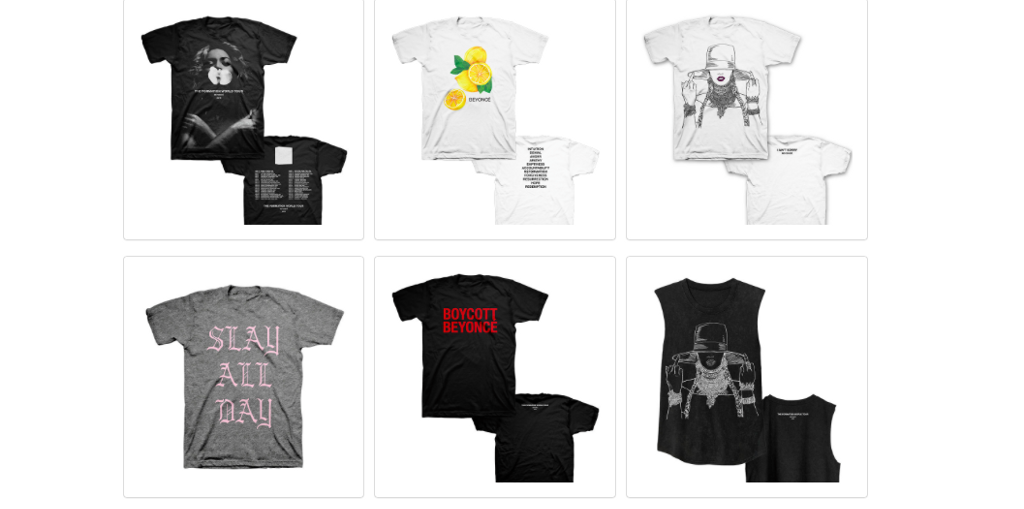 Last summer, I stood shoulder to shoulder at Citifield with my younger sister, smushed against the sweaty bodies of teenagers and bored parents, waiting to buy an overpriced hat from the merch table at the Beyoncé concert. We had entered the line together; she ended up ahead of me and we texted frantically about what we were going to buy.
"I've budgeted for one thing," she said.
"I want more than one thing, I'm panicking!!!" I responded.
A cell phone case cost $20 — reasonable. A t-shirt that read "Boycott Beyonce" was $45. Sure. A cropped tee with a line drawing of Beyoncé, middle fingers up, was $50 and I came very close to leaving with it, but it was not in my budget. I had researched what I wanted online and mentally calculated the money to do so. I bought the hat I wanted for $45, put it on my head and sang along to every single song for two hours.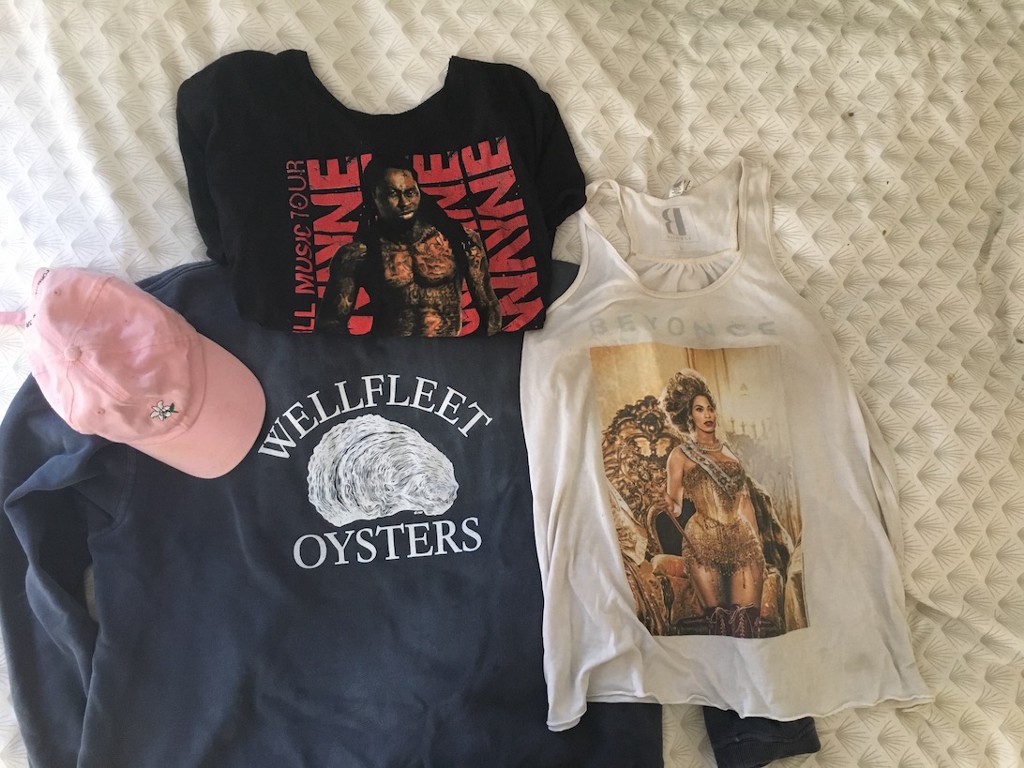 Buying things to commemorate an event you attended is not a waste of money because very rarely will you look at your collection of shirts and tote bags tank tops and say to yourself, "Ugh, I'm so mad that I bought this." You will look at your collection and say to yourself, "Yes, I remember. Yes, I'm glad I was there." A souvenir is always Worth It.
Here are some things that I purchased that definitely were Not Worth It: issues of Allure from the newsstand down the street; a pale pink lipstick that looks bad on my face; any number of clothing items purchased in a fit of pique; two face serums that I'm pretty sure are nothing more than fancy water. In retrospect, these were all bad purchases — defined broadly by me for me as something whose utility is short-lived. The magazine is read in a half hour and left in the bathroom for a week until someone recycles it. The lipstick is gifted to someone else. The face serums and the clothes stay in rotation out of a sense of guilt more than anything else. But the merch you purchase at a concert or an event or an oyster festival is a tangible reminder of an experience lost to the ravages of time and your own faulty memory.
The Beyoncé hat I paid too much money for came with me to the beach every day this summer. It is crinkly with saltwater and smells a little bit like sunscreen. I have gotten my money's worth.
---
Support The Billfold
The Billfold continues to exist thanks to support from our readers. Help us continue to do our work by making a monthly pledge on Patreon or a one-time-only contribution through PayPal.