Apartment As Therapy
Shopping for a room of one's own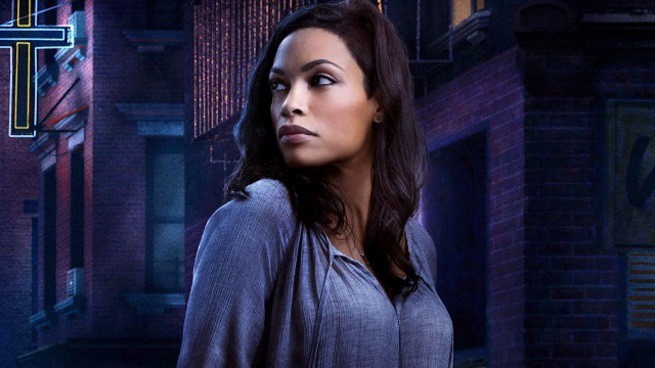 The story of how I began looking to buy an apartment in Brooklyn starts, as so many decisions do, in the aftermath of a bad breakup.
He and I had often talked about buying real estate together in a sort of offhand way that never suggested real commitment, either on his part or mine, but it made me think about the possibility. On weekends we sometimes went to open houses and poked around in strangers' lives for an hour or two. It was oddly comforting to surround myself with the displays of seemingly happy relationships — comfortably worn furniture, framed family photos, sentimental cards on the fridge — when mine was breaking down.
A few months after we parted, I began going to open houses by myself. I was still sometimes having trouble getting out of bed on weekends and this served as surprisingly good motivation to shower and wear an outfit in which I could be seen in public. This was 2014 so the real estate market was near its peak. The open houses were mobbed and I often had to wait in a line snaking down the street for people to leave before I could enter, like I was trying to get into an exclusive nightclub.
A few months after we parted, I began going to open houses by myself. I was still sometimes having trouble getting out of bed and it served as good motivation to shower.
If I looked at anything larger than a studio or one bedroom and the real estate agents found out I was single, they would subtly but swiftly turn their attention to the many couples who were also touring the space. But I didn't mind. Being an anonymous voyeur was comforting and healing. And as the shadows of disappointment and bitterness began to fade, I began going to open houses and thinking, "Why not me, alone?"
Luckily, I had the cash. I had lived like a student while working as a corporate lawyer for a few years and had saved up a good chunk of money. I gritted my teeth and spent as little as possible, living with roommates and squirreling away everything I could. I was buying my freedom. When I left in my fourth year, I had a bit over $250,000. And I will always be grateful to the job for that.
I left for a non-profit and landed at a place where I felt like I could be for some time. Meanwhile, the real estate market in my neighborhood had experienced double digit growth, year after year, since emerging from the depths of the recession. Places that I could have considered just two or three years prior were now out of reach. Even with my savings, I was worried that if I didn't buy, I would get priced out. I was pretty sure I wouldn't be making a corporate law salary ever again, so I ran the numbers and thought about it. "Why not me, alone?" became "Why not me, alone, and right now?"
"Why not me, alone?" became "Why not me, alone, and right now?"
It took some time to get okay with the idea of buying an apartment alone. I grew up in a traditional immigrant family surrounded by a lot of friends from the same background and we didn't know any woman who had done that. Women could be successful and ambitious, but we still had to find a man, and then came the house and the kids. That was the proper order of things. I felt that going in reverse would elicit not celebration but a lot of questions about if I was worried about turning off potential suitors and what if I got married and my husband didn't like the apartment.
My parents were ultimately supportive but told me that I had to be careful about seeming too self-reliant. "Men like it when you need them," my mother said, echoing dozens of pieces of unsolicited advice from other ladies. Some of my female friends, career-driven until they found themselves still single in their early thirties, fretted about the same thing. I knew more than a few who were capable of buying an apartment but didn't because they were afraid of the image it might project.
I have to admit, I was also a bit afraid. It was like a more extreme version of deciding whether to get a pixie haircut. On one hand, it looks dope and the women who pull it off always look so stylish and confident. I would look at them and think, Goals. On the other, there was that stupid voice whispering in my ear about how men prefer longer hair, and I knew it was the patriarchy trying to control me, and damn it, I would cut my hair however I wanted; but also what if I met someone and he wasn't interested because I had short hair?
Was I was going to sit around and wait for approval to get a short haircut and buy an apartment, or would it be better to just live my life?
One thing was for sure: the real estate market wasn't going to wait around for me to process my anxieties. So I suppressed them while I got pre-approved for a mortgage, found an agent, and began touring open houses with more seriousness. My bank was willing to lend me up to $550,000, which meant that my upper limit was $800,000, plus any condo or co-op fees and taxes. Even though I limited my search to parts of Brooklyn within a half-hour commute of my job, this budget meant that I had vastly differing possibilities. Depending on the neighborhood, I could buy a studio or one-bedroom in a modern condo or a two-bedroom in an older co-op building. And since many financial advisors suggest living in a home for at least in five-to-seven years after buying, I spent many weekends standing in various rooms and wondering what my life would be like in the future. Would I would be married, would I have a baby, would I be single and wanting to leave the city? Would this home be a comfort, or would it be an anchor that I might be trying to escape?
Would this home would be a comfort or an anchor?
My visions for the future were also inconsistent and often contradictory. I stood in the balcony of a small studio and imagined exploring the world alone, free of responsibilities, with this apartment as a minimalist base. I walked around a sun-filled nursery and thought about snuggling next to a baby. Both of these scenarios were appealing and yet not appealing, and searching for an apartment did not provide me with any answers.
But I did begin to gain a stronger sense of independence. In my previous relationships I had been too eager to assimilate, to anticipate what he wanted and needed in the hope that it would keep us together. This in turn made me resentful and small. I had spent most of my time trying to prepare for any possible scenario and it hadn't amounted to much in the end. The psychologist Dan Gilbert, who wrote Stumbling on Happiness, says that we are relentlessly terrible at predicting what will make us happy, and that in fact events we imagine to be disappointments may hardly register when they occur later on. How much effort had I spent on trying to please my future self, when doing so is impossible?
As I moved from open house to open house, learning, taking notes, thinking about what I alone liked, I began to relax. If I wanted something impractical, then I just did, and I didn't need to explain it to anyone, least of all myself.
Eventually I fell in love with an apartment that was perched on the top story of a walk-up, overlooking two trees full of jumping squirrels and mourning doves. I negotiated the price, secured the mortgage, and closed early last year. I found a roommate to live in the second bedroom, which gave my budget a bit more breathing room. As a homeowner and a landlord, I've learned to install ceiling lights, use power tools, fix the toilet seat and put up wallpaper. (YouTube is probably the best thing ever invented.)
Maybe the second bedroom will one day turn into a nursery, or a study; or maybe it will always be someone else's temporary room. The point is, the choice is mine.
Mei is an ex-lawyer living in Brooklyn. She has a pixie cut.
---
Support The Billfold
The Billfold continues to exist thanks to support from our readers. Help us continue to do our work by making a monthly pledge on Patreon or a one-time-only contribution through PayPal.