The Cost of Starting a Hiking Hobby
After all, "hiking" is basically "walking," right?
When I moved out to Colorado initially, I was a total hermit. First I dealt with three months of intense job-searching, then the unexpected illness and sudden death of a grandparent I was living with, and then corresponding months of hardcore grief. The fabled Colorado sun emerged in February, and I made the decision that one way to start tackling my depression was to GET OUTSIDE.
This started very casually: a walk around a park near the apartment, then a slightly longer walk in the nearby suburb-bound open space. I definitely felt a little bit better. Eventually, it seemed silly not to try walking in the mountains I passed everyday on my way to work.
Let me tell you, the views are pretty great.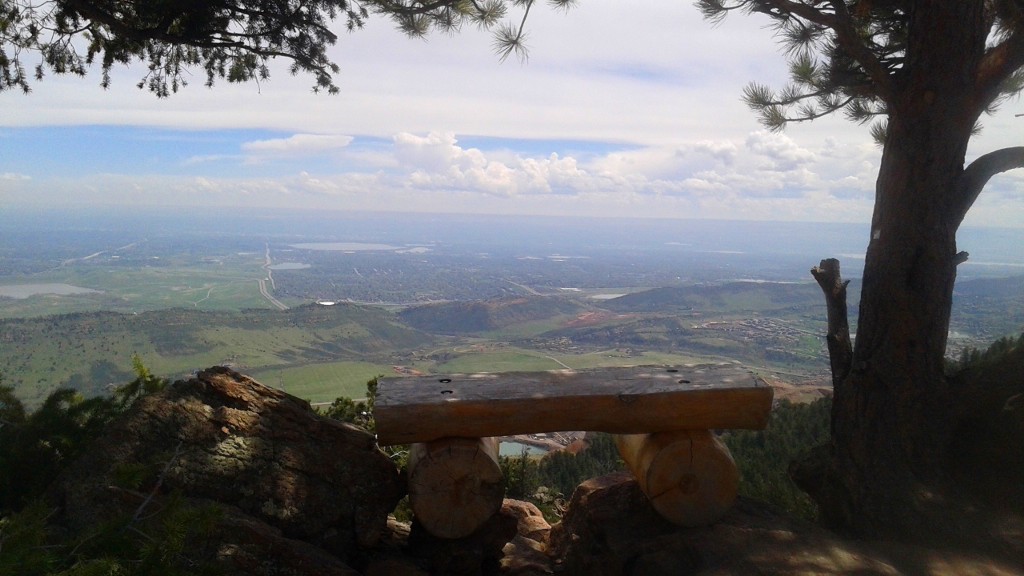 Hiking is essentially walking and therefore doesn't require anything but a willingness to put one foot in front of the other and Get Out There. But when I started hiking in the mountains several days a week, I found there were certain things that were nice to have.
I already had:
Hiking Boots (paid for with hoarded Amazon gift cards)
These were originally purchased for general wear, but as things warmed up I exclusively wore them for hiking.
Mace
Originally purchased to provide a sense of security in Washington DC. I can't decide if I carry it now for bears or hypothetical creepy hikers I have yet to encounter.

Bag
A cheap felt and string giveaway bag from a festival. It's very lightweight.
Phone
For taking pictures and for GPS/map help.
Water Bottle
I take the same Camelback water bottle I use at work on the trail.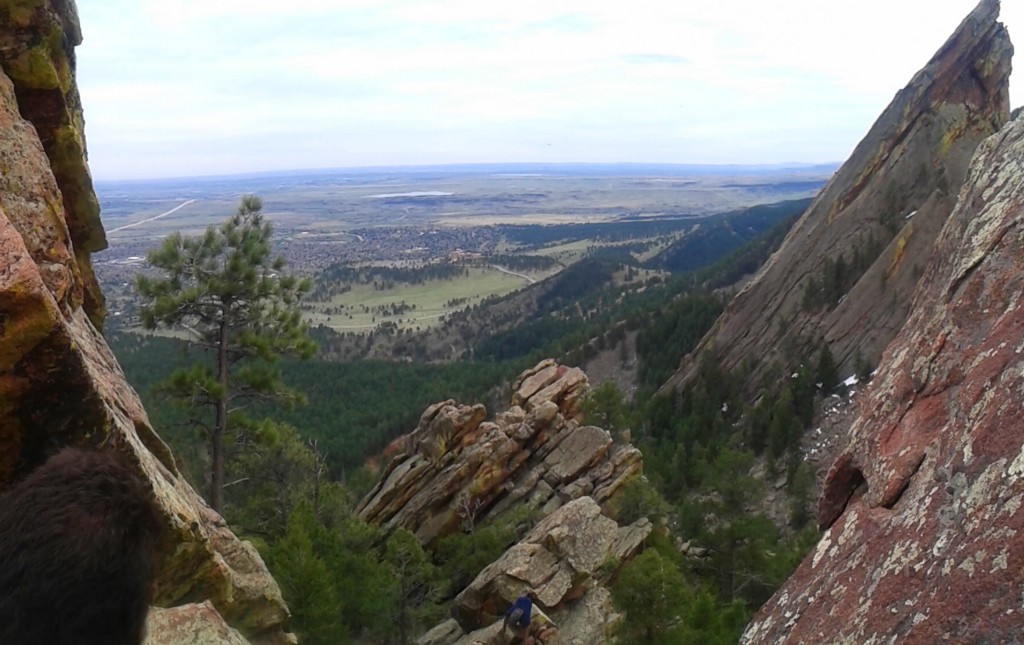 As I started hiking, I bought:
Sunscreen — $5
I'm going to show my hand as a bit thoughtless throughout this. It didn't occur to me to buy extra sunscreen for my car until I got a wicked sunburn while hiking five miles through a snow-covered landscape in a tank-top. (It was 65 degrees with a clear blue sky; Colorado is great at offering up contrasts like those.)

Windbreaker — $8
An early 90's looking piece purchased from a thrift store as a light-weight warming solution. This thankfully saved me from buying an expensive hi-tech Patagonia jacket I had been coveting online.
Micro-Spikes Traction — $60
Colorado snow-storms can happen as late as May, so just because the weather would be sunny and 70 didn't mean that I wouldn't run into snow at the higher elevations. Would you have guessed it, snow is slippery on hills! On the advice another hiker, I went for broke and got the nicer (more expensive) traction option, having been assured that the cheaper solutions would ultimately fall short and I would end up buying this one anyway.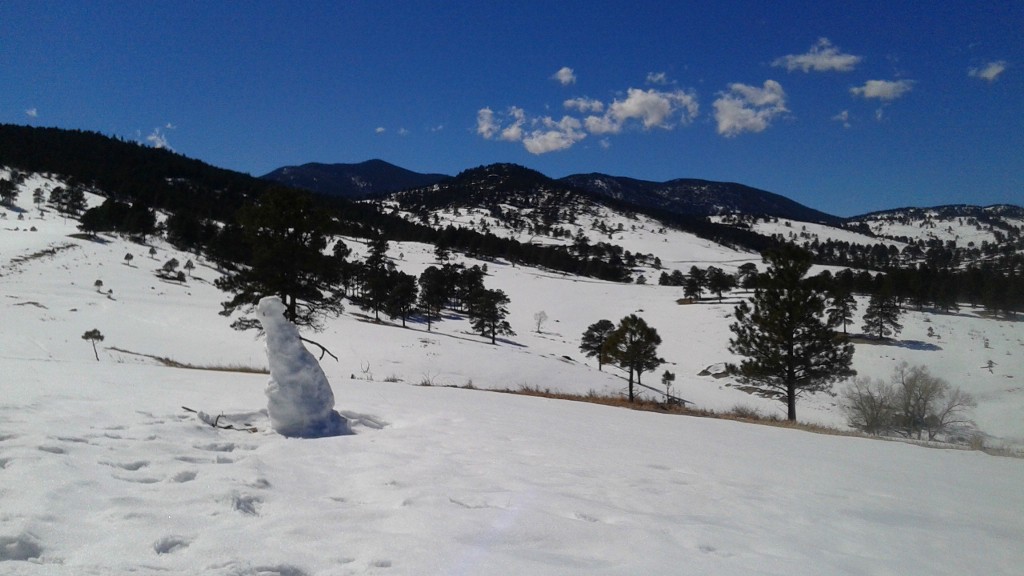 County Trail Head Parking Pass — $25 (good until Dec. 31st)
A lot of the trail heads near my job have parking lots with $5 fees. Hopefully investing a longer pass will encourage me to use them more. (It's not like the gym, it's totally different, shush.)
National Park Pass — $80 (good for one year)
This was admittedly an impulse buy. When I made my first trip two hours north to visit the Rocky Mountain National Park, I wanted to be financially committed to coming back, so I would get value out of the pass. Plus, I reasoned, it could get me into all the National Parks! It would encourage me to go on trips!
We will see if my summer turns out to be that adventurous.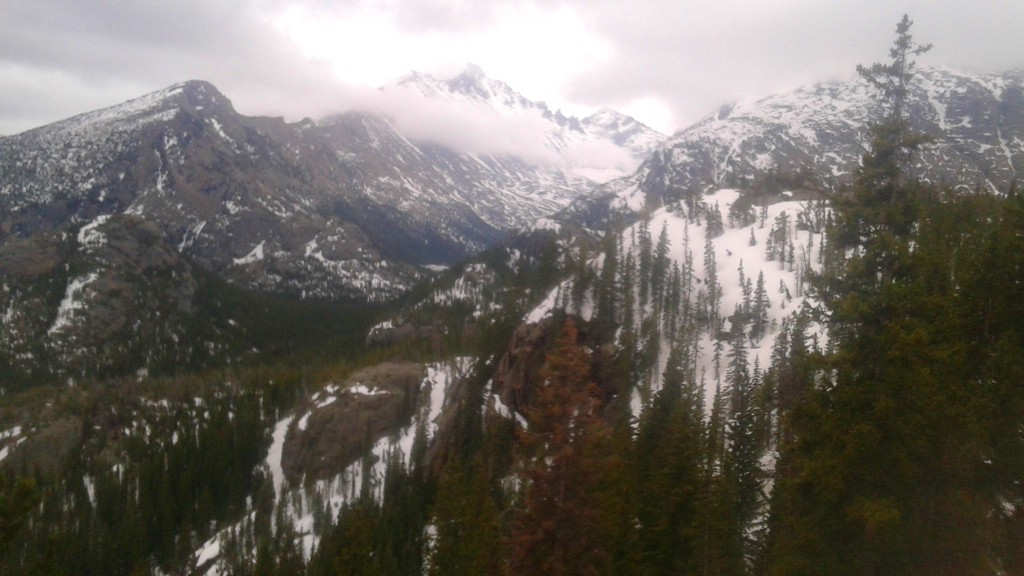 Road ID Bracelet — $20
Immediately after purchasing that National Park pass, I got very, very lost in Rocky Mountain National Park. I decided to take a less popular (but still on the map) trail to a lake. Despite it being mid-May, everything was covered in several feet of snow, and I found myself following some footsteps that I trusted corresponded to the trail.
Lesson learned: do not follow a "trail" in snow just because somebody else went that way. I spent an hour wandering around in snow that would sporadically come up to my hip, alternatively freaking out and checking my GPS location on my phone. After several rounds of back-tracking, I made it to the main trail, but not before falling off the trail and sliding ~20 ft. down a steep slope. My mother insisted on buying the bracelet, which has your name, hometown, and emergency contact numbers on it, after hearing that.

Total: $198.00 (so far…)
Potential future purchases include:
Headlamp
I recently mis-timed a hike (went very far without factoring in my return trip) and was still two miles from my car when the sun went down. I could have used the light on my phone, but very, very thankfully, a nice, experienced, and not-creepy hiker came along and agreed to escort me down the rest of the way with his (much brighter) light. God bless that trail angel. Still, this seems like something to pick up very soon.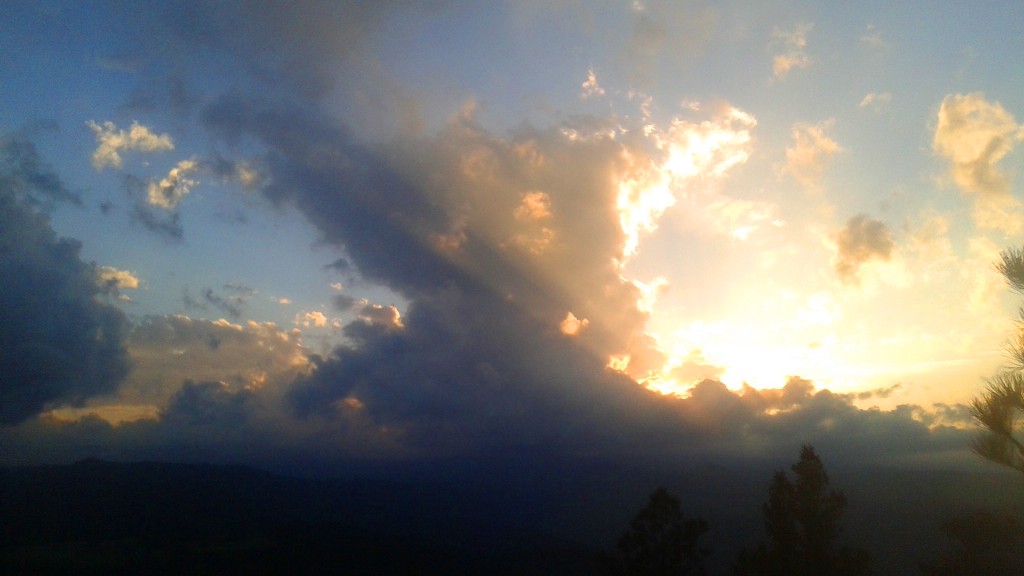 Snow Shoes
The summer is a good time to buy these off Craigslist, right?
Hiking Poles
I've found these are not strictly necessary. Certainly the trail-runners don't use them. But they do seem to help more experienced people, especially when going down steep trails.
Better Backpack
As I start to tote around all these new accessories, maybe I should get a bag with multiple compartments?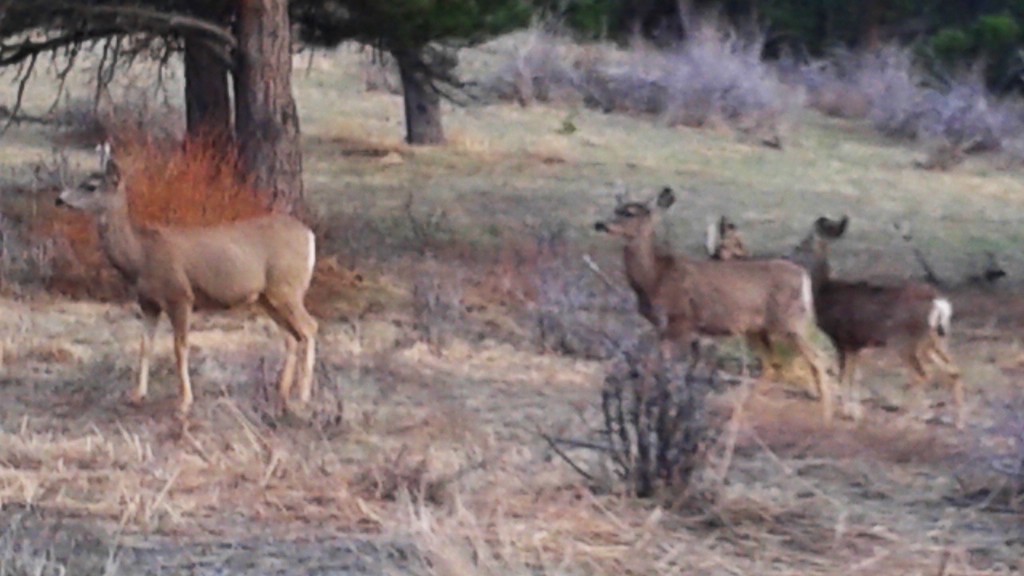 Hiking in the mountains around Denver has been fun and challenging. Even though I've been lost and scared a few times, Colorado's well-maintained trail systems have afforded a lot of amazing sights, including wildlife (deer, fox, a mountain goat) and mountain bikers. One time a man was on a unicycle. I can't even.
Grief is stubborn and tricky, and exercise is not a cure-all for depression, but it's still a good angle of attack. The time to clear my head and new experiences has helped me have more good days than bad. As my experience and fitness levels improve (the altitude is not a joke), I hope I can try out some of the longer trails without getting myself into trouble.
Marisa currently hikes in Colorado.
---
Support The Billfold
The Billfold continues to exist thanks to support from our readers. Help us continue to do our work by making a monthly pledge on Patreon or a one-time-only contribution through PayPal.