The Cost of Getting Air Conditioning in Seattle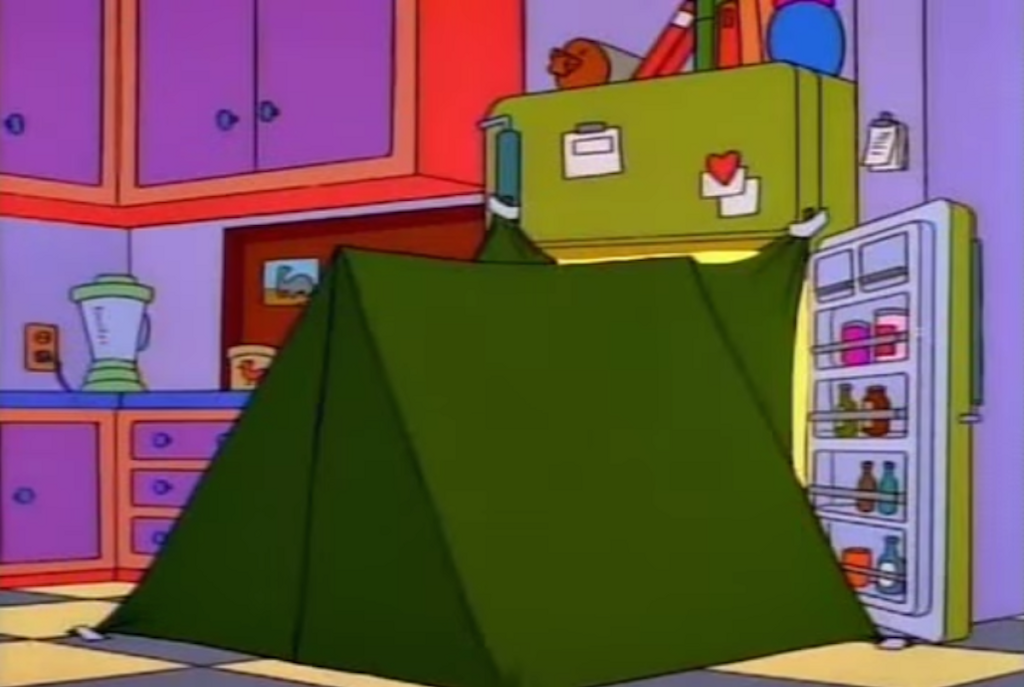 Until late last year, I lived in the first floor of a split-level house and always felt too cold. I wore pants and sweaters at home and had hot drinks at the ready. At work, people were complaining about the unexpected Seattle heat—we were calling it the Great Meltdown of 2014—but even though nobody we knew had central air conditioning at home, I was still able to spend my evenings in cool comfort.
I was lucky to have air conditioning in the living room at my old place, but it's an older model so it only goes from colder to arctic. I have to climb up the stairs to get to my bedroom, which is not air conditioned (and as we know, heat rises), so if I wanted to stay cool during a heatwave I had to sleep in the living room downstairs. Still, it's better than no air conditioning, and since I live in the bottom floor of a split-level house, it doesn't ever get too hot.
I started spending most of my time at Lukas's house last summer, right before the Great Meltdown of 2015. His house was built in the 1950s as a rental, and Lukas is the fourth generation owner of the building in his family. The house sits on top of a hill with a flat roof and has large windows everywhere. During the day we never have to use the lights; at night, nearby office buildings illuminate the living room. We have the best view in town: we can watch everything from birds to Blue Angels, and we never have to pay to see the Seattle Center's NYE fireworks display. If we're really bored we can watch the 405 gridlock from our eat-in kitchen.
But this spectacular view comes with a price. The geography, flat roof, and massive windows equates to unbelievably hot spring or summer days, a good ten or more degrees hotter inside than it is outside. When temperatures reached the 90s in the Great Meltdown of 2015, the inside topped off to an even 100. We drove around town drinking large cups of Diet Coke, and walked around the mall and grocery stores—anything to escape what I dubbed "the boiler house."
We tried taking turns sleeping in each other's houses during a heat wave, but found ourselves dealing with new sets of problems. My apartment had AC, but we spent our nights listening to noises and tense arguments coming from our upstairs neighbors. Lukas's apartment (within his rental house) had a $400 portable AC that provided a tiny bit of cooler air, but his house is quiet and isolated. Then we decided to move in together—a story I wrote about last December—which meant we gave up my cooler apartment for a house that we both knew would become a boiler in six months.
On Sharing, Co-habiting, and Adulting
After I moved in, we talked about getting central heat and AC for our house. The Great Meltdown of 2015 drove us to plot and scheme to get things done before the summer began. We picked Greenwood Heating and Air because they had commercials running every day on TV—and great Yelp reviews. We knew that whomever we picked would have to not only install heat and AC, but also fix our 1950s-era electrical panel. Since the building has always been a rental, it's never been vacant long enough to update things like the ancient wall heaters and the electrical panel that trips whenever I use my hair dryer. So on top of the costs of central AC, we had to think about the costs of updating our electrical panel into 2016 standards.
We had the whole third week of April to get everything accomplished, and Lukas and I both took two weeks off our jobs to be available for the contractors. The electricians came in on Monday and Tuesday to tear a hole in our wall (another project unto itself), and install a new panel and meters outside our house. Wednesday we had an electrical inspection from the city. Thursday was the AC installation and two contractors worked a full business day to get it done. The AC stopped working after five minutes and another contractor had to come in the next day to troubleshoot the problem. On Friday, the AC fixer came in, said he'd be done in an hour, and ended up staying for five.
Now I know why home renovations cause some couples to consider divorce. The delays, surprise bills, and stress could undo anyone, especially a fragile relationship. We've had five individual house calls just to get the project underway, and seven different men stomping all over our house and using our bathroom. Lukas and I took turns vacuuming the floors and wiping down dusty surfaces, and I cleaned the bathroom every day so the contractors wouldn't have to use a filthy sink and toilet. The electricians had to change course, and every change cost us more money. Bills were coming at us, not to mention our mounting hotel and food bills—because we couldn't live in that house during a wave of both heat and construction.
Of course the heat wave broke on the first day we had AC, although warmer temperatures are coming our way any time now. But we've now got systems in place to deal with both the hot days and the gray, chilly ones; the heater works beautifully, even on the mildest "whisper" setting, and the heat feels like a warm cloud rolling over us while we sleep. The highest setting of both cold and heat is incredibly powerful; our Mitsubishi ductless AC and heat could withstand any and all inclement weather.
The good news is we paid for everything in cash. We enjoy the luxury of central AC and heat, but we're not willing to go into debt for it. Also, since the other half of the building is a rental, Lukas can get a deduction during tax time.
Costs of Installing Central AC and Heat:
Mitsubishi ductless heat and air unit: $6,614.21
Greenwood Heating and Air installation permit: $112
Electrical permit for the city: $216.30
Mechanical permit for the city: $63.86
Electrical panel installation and parts: $4,214.38
Puget Sound Energy "final connection" fees: $277
Hotel room fees (including food): $646.75
Grand total: $12,144.50
---
Support The Billfold
The Billfold continues to exist thanks to support from our readers. Help us continue to do our work by making a monthly pledge on Patreon or a one-time-only contribution through PayPal.