I Steal Napkins And Sugar Packets
I Steal Napkins and Sugar Packets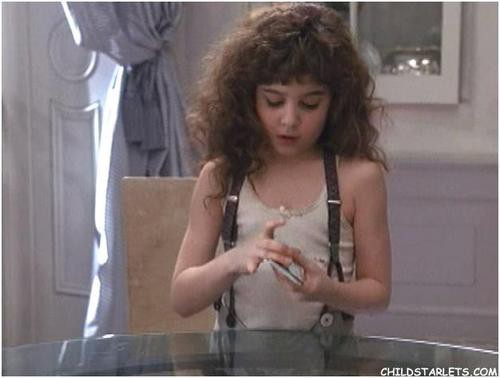 I spent a lot of time at my college's Undergrad Student Government office my last two and a half years, and I think the habit started there. While pretending to be looking at the school event fliers and other announcements, I slipped packages of green tea up my sleeves.
If there happened to be a bowl of lollipops by the tea, I stashed a few in my pocket in hopes of giving some to my nephews when they asked for candy. Towards the beginning of the semesters, the office had bowls of 2 gig USB sticks, lotion samples, pens, spiral notebooks, shampoo samples, and little snacks. I lined my pockets with them and used them to take up all the empty space in my bag. That way I could refill my lotion and shampoo bottles without having to hassle my parents.
Or maybe it really began with my parents urging my siblings and me to get extra samples of food in malls and restaurants. We'd go to buffets to fill up, steal all their crackers, and fill Tupperware, cups, and napkins with cookies and fruit. $20 of food out of a $10 plate.
Maybe it really began with my parents urging my siblings and me to get extra samples of food in malls and restaurants. $20 of food out of a $10 plate.
I went with my mother and brother to rosary circles and we eyed the plates and trays of food. We excused ourselves early and say we had a lot of homework during that particular weekend and on our way out fill our pockets with everything from mini oranges, bunches of grapes, bodega snack cakes, and chicken empanadas. All of that ended up my snacks for the week.
I quickly learned that fancy events at schools were worth taking the time out to go since they provided some sort of snack, as did club events where we were students received plates and plates of free pancakes and waffles. I had lunch without having to pay a dime. Undergrad also made it so that I became well acquainted with the fruit cart out in front of the main entrance. For a dollar, I could have a banana, an apple, and an orange. Combined with the free tea in the schools student government office, I assembled a filling lunch to eat while writing essays and studying.
In bubble tea and yogurt shops, I went in with a classmate, or alone when it was crowded, and pretended to want to sample several flavors of teas and yogurt. I asked question after question about the new seasonal yogurt and if it went well with mocha and banana slices. After several samples to help fill me up, I purchased $2 worth of weighted yogurt and danced out of the place satisfied with swirls of mint, mocha, green tea, and sugar-free vanilla.
After my undergraduate graduation, I interned in a co-op office space near Chelsea, where all of the delis and restaurants were over-priced or fast food chains. I avoided leaving the office and brought lunch from home. Most Wednesdays, people at the office put bowls of salad ingredients and rolls. I pilfered a bowl of lettuce and pickles and a piece of bread before heading back to work. Every once in a while after my workday ended, other organizations in the office had events in the common area at times and I saw leftover cookie plates and fruit. I stuffed my empty containers with the fruit salads and gleefully rationed out chunks of pineapple and berries for days until I was finally paid.
The office also had packages of Sugar in the Raw, and I brought them home to fill in my mother's brown sugar jar. We only had good brown sugar when family brought it up from the Dominican Republic during a visit, so my packages kept us in sweeteners until my aunt and grandfather came back up. Back before I knew Splenda wasn't so healthy, I stood with my friends in high school as they waited for their Dunkin' Donut lattes and took all of the Splenda packets. I also took pepper packages and the jar of pepper that I used when it was my turn to cook.
The office also had a policy where workers had to label their lunches when placing them in the fridge. Food that was in the shelves on the door was fair game. On hungrier days, I ate hummus out of open containers and sifted through bags of chips to see which ones were still crispy. Other days I kept myself full with the organic green tea and honey that was always stocked in the office's kitchen. Whatever tea I didn't use that day, I took home, rebuilding my dwindling stash so I could guzzle it all down during the weekends.
Now, as a graduate student, my new school has not disappointed me by way of free meals and condiments and napkins. During the open house, the school provided a spread of breakfast, boxed lunches, and a dinner buffet. I placed a few muffins and some bags of veggie chips into the bottom of my bag for the rest of the week. The week of orientation, I had an array of sandwiches and pizza and pasta to choose from during most of the week and was able to eat and hide cookies in my bag for later. As the semester progressed, I hung around after events with other classmates in hopes of seeing leftovers of at least appetizers to snack on and take home for lunches and dinners. I took the coffee cups by the coffee machine and filled them with grapes and cheddar.
Had it not been for all of the events at the school that have kept me in chopped fruit and guacamole, I don't think I would have had much to eat
I've survived my first semester and have barely scraped by financially. Had it not been for all of the events at the school that have kept me in chopped fruit and guacamole, I don't think I would have had much to eat on the weeks that I couldn't go grocery shopping. All my sample hoarding and event going may just help me make it to the end of graduate school, when I'll be able to find a secure job. Until then, I'll be in my school's kitchen, ignoring the security guards while I pick fruit and crackers off a plate for lunch.
Angely Mercado is a native New Yorker, a sometimes writer, and a full-time journalism grad student at the CUNY School of Journalism whose work can be found in Gothamist, Curbed NY, Mr. Beller's Neighborhood, XO Jane, Bitch Magazine and more. Share ideas with Angely on Twitter, especially if they involve freelancing and awesome literature.
---
Support The Billfold
The Billfold continues to exist thanks to support from our readers. Help us continue to do our work by making a monthly pledge on Patreon or a one-time-only contribution through PayPal.