Accessible Luxury: When And How We Bond With Fancy Brands
On Tiffany and Tory Burch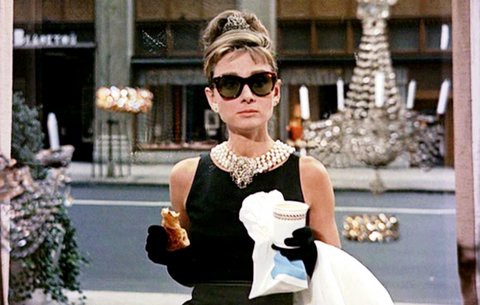 Some stores met their sales goals over the holidays. Others did less well, leading to hand-wringing in various papers of record about the possibility of layoffs. One of the latter: Tiffany.
The company's traditional reluctance to offer promotions has been turning away thrifty customers, while a stronger dollar has made purchases more expensive for tourists. … Tiffany said it expected "minimal growth" in sales and earnings in 2016.
In a bid to expand its appeal to a younger, more style-conscious consumer, Tiffany has been spending heavily on designing and marketing contemporary gold and silver jewelry.
But a 3 percent decline in holiday season sales on a constant currency basis suggested that the company's efforts were not bearing fruit.
Though I'm not the kind of person who ever dreamed of walking by that striking greenish blue awning and having my companion say, "Let's go in there and get you the most beautiful ring they have," I have fond associations with the store. However wealthy most of its clientele may be, it kept some items for sale for under $100. I remember going in with my mom as an awed kid to buy a couple of VIPs bat or bat mitzvah presents there: simple silver necklaces, pens. There was something about our being able to afford anything in that kind of place that made me shyly happy.
Thinking about Tiffany led to musings about other brands that straddle the line between what normal people can sometimes splurge on and luxury, such as Tory Burch. Like Louboutins with their blood-red soles, you can recognize Tory Burch shoes by the oversized insignia. Unlike Louboutins, which start at almost $700, though, Burch's flats now start at $225.
There's also an interesting story behind them — and her, which FastCompany calls the secret of her $1 billion business's success.
Click through her online properties and social-media feeds and you'll find numerous products bearing loved ones' names — Robinson handbags, a picture frame honoring her twin sons, home products named for her grandmother. It all adds up to an unusual sense of access. "Consumers worldwide have significant distrust — and growing distrust — of organizations," says Stanford marketing professor Jennifer Aaker. "But people do trust people. What she tweets about and blogs about and talks about — it's not just about her clothing. You don't feel sold to. She's very authentic."
"People do trust people." That's what development executives are told to remember when they're asking folks to give, too. But so many brands are built on and by a person: Gucci was Guccio Gucci, Estee Lauder was Josephine Esther "Estée" Mentzer, Max Factor was Mr. Max Factor, and so on. Often, the name simply blurs in the mind and becomes words, disassociated from any individual. If fans of Tory Burch's products remain fans of the woman herself, if they feel like they know her, she has done a particularly skillful job managing her image.
As FastCompany puts it, "When your brand is your name, it's also an invitation into your story, so a great storyteller must be a great host." And a great host makes people feel comfortable. Burch has done that in part by investing in warm and fuzzy, non-controversial endeavors like helping other women entrepreneurs and getting classic children's books into hospitals.
Maybe part of the problem is that we, and the brand itself, have lost touch with the original Charles Lewis Tiffany, who used a loan from his dad in 1837 to open a store of "stationery and fancy goods" and ended up more or less inventing the contemporary engagement ring. But to a large degree, our relationship to brands — why one appeals to us and another doesn't, why one evokes safety and another only boredom, how some manage to evolve and others die off — will remain a mystery.
---
Support The Billfold
The Billfold continues to exist thanks to support from our readers. Help us continue to do our work by making a monthly pledge on Patreon or a one-time-only contribution through PayPal.