Waiting For The Homeless Bus With Mr. Palmer
by Beatrice Hogg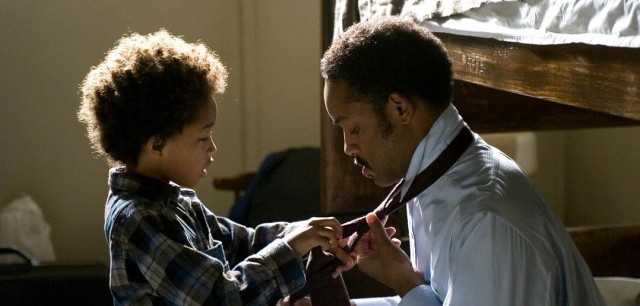 Recently, I've been thinking about Mr. Palmer. I met Mr. Palmer on January 6, 2012, while I was waiting for the homeless bus to arrive at Venice Beach to take me to the emergency winter shelter for the night. Mr. Palmer, an African American man in his late fifties, worked as a cook in a Westside restaurant. Even though he worked full time, he could not afford an apartment. Sometimes he stayed with his adult son, but on nights when he didn't want to be bothered with his son's personal problems, he stayed at the shelter. His calm, friendly manner made my first trip to the shelter seem less daunting.
Two months after starting my first full time permanent job in seven years, I am confronting my past. I discovered that housing difficulties like Mr. Palmer's are not confined to Southern California. After joining two roommate referral lists and answering numerous ads on Craigslist, I have yet to get a response. Nothing, not even a "Sorry, but you aren't what I'm looking for" type of response.
I have decided that there are several reasons for this disregard. Apparently, young professional women only want young professional roommates. Are they afraid that at my age, I'll fall down and won't be able to get up? I put my photo on one of the roommate sites. Even though it pains me to admit it, there may also be a stigma due to my race. Are potential housemates afraid that I'll be having loud parties and engulfing their kitchen with the smells of chitlins, fried chicken and watermelon? (I hate watermelon and chitlins and I don't know how to fry chicken.)
But despite all of the barriers that go along with being over-fifty and African American, the biggest hurdle is my low credit score.
In the last seven years, my monthly income was usually less than $1,000, which was not conducive to paying off past debts, or to maintaining a residence and/or a vehicle. In 2012, my total taxable income was $3,000, the lowest it has been since I started working almost forty years ago. Ideally, I should have started putting away money when I got my first pay in June. But old habits die hard.
My euphoria at finally being able to afford to buy new stuff, instead of just secondhand stuff, has been tempered by the realization that soon I will have nowhere to put my stuff. I have to vacate my room at a friend's house by the end of September and I don't have anywhere to go. It doesn't take much for me to realize the irony: one of my duties at my new job is to help welfare families prevent homelessness by authorizing payments for rent arrearages or providing deposits and initial rents for families to relocate. If I start now, I should have my past due accounts, except for my student loan, paid off in six months. But where will I live until then?
In 2009, when I was looking working part time and looking for a room to rent to cut down my expenses, my main barrier was my two cats. I responded to lots of ads on Craigslist and looked at houses and apartments throughout Sacramento. Back then, most ads were text-only, and no one was pre-screening potential housemates on the Internet. Several people said they would rent to me and one cat, but not two cats. And the fact that I was currently paying rent on an apartment that I had lived in for seven years also worked in my favor.
These days, my blog posts, online journal articles, LinkedIn page and Facebook page are floating around the electronic universe, and information about my credit history and credit worthiness can probably be had for a nominal fee. Of course, there are ways to work around this system, but all of them involve a loss of self-esteem or autonomy. My friend stated that someone on the next street had a studio apartment above their garage that maybe she could convince them to rent to me, but I have to do this on my own. The chance to rebuild my life on my own is priceless to me. If I haven't found a place by October 1, I may regret my decision, but for now, I'm sticking to it.
I still dream of an apartment of my own back in my former neighborhood, a reliable car, and another cat. But I have to become more patient (and frugal). I need to remind myself that if I survived sleeping on a dirty cot surrounded by strangers; walking the streets of LA alone at 2:00 AM, and endured the glares and stares I got when I used an EBT card for sustenance, I can survive this rebuilding process. Things will get better.
But I still think of Mr. Palmer. I hope that he has found a permanent home and has generated a high credit score, so that he will never have to wait for the homeless bus again.
Financial Graffiti is a column about middle age monetary misadventures — with a beat.
---
Support The Billfold
The Billfold continues to exist thanks to support from our readers. Help us continue to do our work by making a monthly pledge on Patreon or a one-time-only contribution through PayPal.