Living With 'Call of Duty'-Obsessed Neighbors, Leaky Roofs, and More
by Meryl Williams
I have now lived in three different cities, spanning seven different apartments and houses, plus a handful of temporary living situations. I can safely say I've never had a bad roommate, which has led me to the natural conclusion that I must be the terrible one to live with. I've been in great neighborhoods, and ones that have been billed, accurately or inaccurately, as "up and coming." It's all led to me living alone by myself for the first time (on purpose, anyway) in a bright, Portland, Oregon studio apartment. Here's how I got here: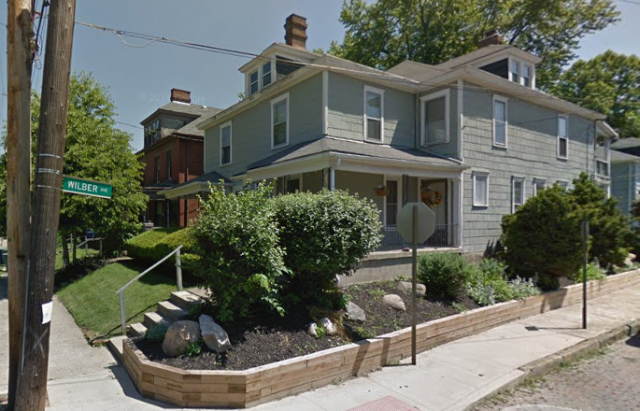 2008: Dennison and Wilber, Columbus, Ohio — $300 rent (my share of $850)
I graduated from college in December of 2007 and was lucky enough to get a job at a newspaper in Columbus, Ohio, where many of my college friends had wound up. I moved into the attic of a young married couple I'd known in college, and their adorable dog. I wasn't technically on the lease, but I loved the handful of months I stayed there in the room they set up for me. I was new to city life and to being an adult with a job, and Doug and Chandra were a couple years older than me. They were pretty crucial to helping me learn things like how to parallel park and why you shouldn't engage strangers on dark streets.
The one-bedroom apartment was in Victorian Village, steps away from the bustling Short North area. We were all a little bit broke, but we made the most of our time and limited funds by having picnics, Gilmore Girls marathons, and Rock Band parties that surely made us popular with our downstairs neighbors on weekends.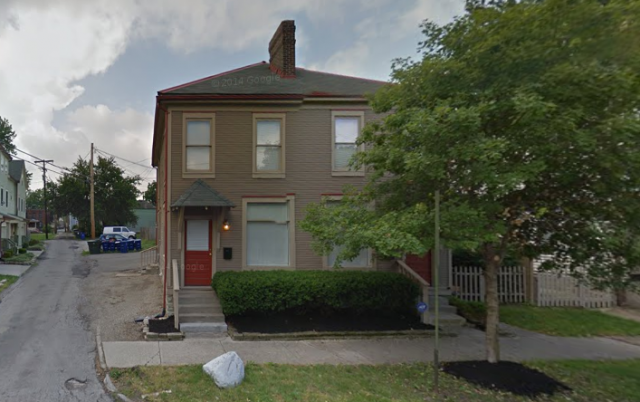 2008–2009: 4th Avenue and Summit, Columbus, Ohio — $795 for two, then three, people
I left Doug and Chandra's to move in with Christina, another college friend. This Italian Village apartment was pretty much just on the other side of High Street, the main drag in Columbus, and still very close to the Short North. We moved in together knowing that soon after, my college boyfriend would be moving from Tennessee to join us there. That made for cheaper rent, but close living quarters. Three people with two parking spots and one bathroom was not ideal. Christina was tidier than me, but luckily a good sport. Her boyfriend also went to college with all of us, and the four of us had fun hanging out together on weekends that year.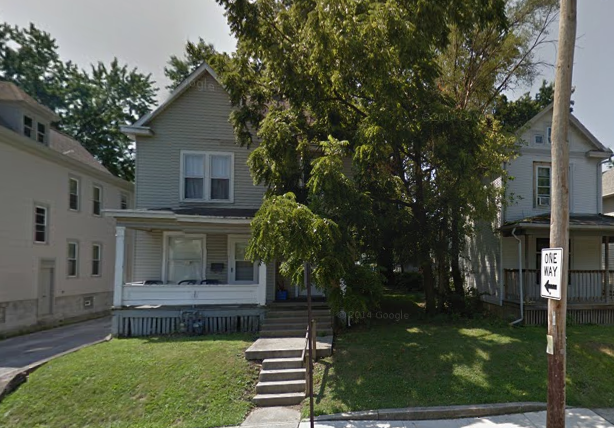 2009–2010: Maynard Avenue, just east of High Street, Columbus, Ohio — $565 for two people, then one
My boyfriend and I moved out on our own, to a giant one-bedroom apartment near OSU's campus. It was the entire downstairs floor of a house that had a circular layout with a walk-in closet and a breakfast nook. The downside was that three (maybe more) consistently stoned OSU students lived in the second unit above us and played Call of Duty at all hours of the night. I knew I was getting my comeuppance for those Rock Band nights a couple of years earlier. Because they were teenagers, the OSU kids didn't own furniture to put their subwoofers on. I am legitimately hard of hearing and wear hearing aids, and even I couldn't sleep at this apartment during the school year. We bribed them with baked goods to be quiet, to varying degrees of success.
I broke up with my boyfriend about eight months into our lease. He lived there alone for a month while I hid out in Clintonville with a benevolent aunt and uncle. After he found somewhere else to live, I moved back in and lived by myself, for the first time in my life, for three months until the lease was up. During that time alone I decided to move to Chicago, so after the lease ended, I stayed with family until the big move.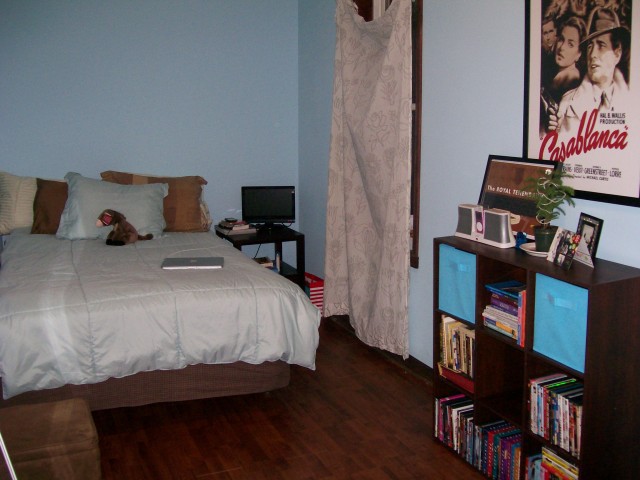 2010–2012: Elston Avenue at Belmont, Chicago, IL — $750 for a room in a three-bedroom house
I met my first Chicago roommate days after I moved to the city. I found her on Craigslist, where she'd posted an ad seeking a roommate. She and I met up at a bar on Chicago Avenue and hit it off, and I moved in that weekend. Her home in Chicago's Avondale neighborhood had a completely renovated modern kitchen with custom cabinets and woodwork, and a gorgeous backyard and upper deck off the master bedroom. My room was downstairs but had easy access to a bathroom and the kitchen. The house was across the street from a park and within walking distance of the Blue Line 'L' stop at Belmont. I loved living there, and only moved out because my Chicago boyfriend asked me to find a place with him.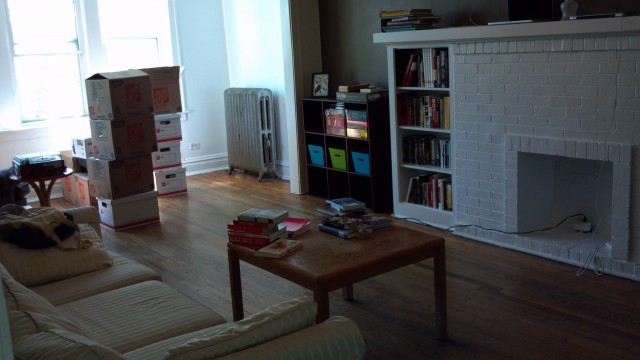 2012–2014: Washtenaw at Leland, Chicago, IL — $885 for two people; then $900 for two; then $915 for one
My Chicago boyfriend and I found a ridiculously inexpensive gem a block away from the Rockwell Brown Line 'L' stop. We took a tour and signed for it as soon as we possibly could, because the Lincoln Square neighborhood was, and is, extremely popular. Little did we know that there were many things wrong with that gem, the most serious of which was a roof leak that poured buckets of water onto our stove during summer storms. A sternly-worded letter to our landlord eventually led to its repair, but I still worry about the mold that must have germinated during the weeks it went unattended.
We lived there together for a two years before ultimately deciding to break up. I stayed in the apartment, but his leaving meant my rent doubled. When it came time to renew, I was waiting to hear about a job I was in the running for but was also so broke I couldn't afford movers. My landlord wouldn't let me go month to month, so I re-signed the lease for a third year, even though I knew I'd break it soon. I found a subletter and looked for somewhere cheaper to go.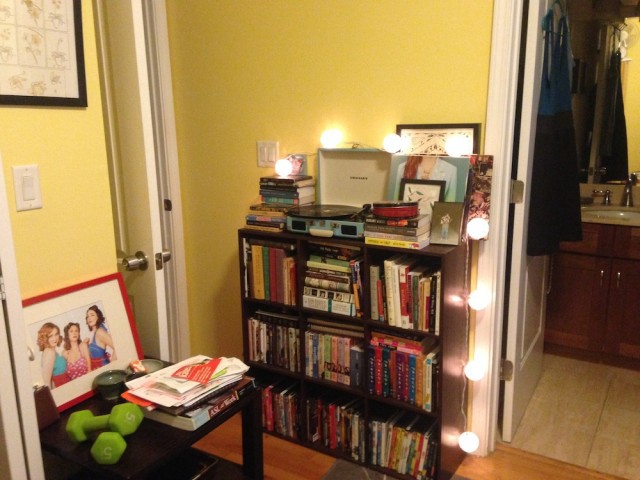 2014–2015: Monticello, just south of Lawrence, Chicago, IL — $1300 for two
I ended up getting the awesome job I was in the running for, but it felt good to get out of an ex-boyfriend-haunted apartment all the same. I rolled the dice with the internet again and found a great roommate one neighborhood over, in Albany Park. Adele rented a spacious condo unit from the woman who owned it, complete with a dishwasher, in-unit laundry, and a bright, sunny front room. Adele had two cats and a dog, and her roommate had just moved out of in order to take a job in Cleveland. I took the roommate's spot and got to pretend I had pets for a while. I had a private bathroom connected to my bedroom. It was like living in a tiny, twee hotel room.
A little over halfway through the lease, I told Adele I had decided to move to Portland. I offered to re-sign the lease with her, but we didn't get the chance. Two months before the lease was up, we were told the condo unit was being sold, and that we needed to find other arrangements. One last Chicago move hadn't been in my plans, or my budget, but luckily Christina let me stay with her (and, by then, her boyfriend) at the Elston house one last time. I crashed in my old room there for almost three months before making the cross-country move to Portland.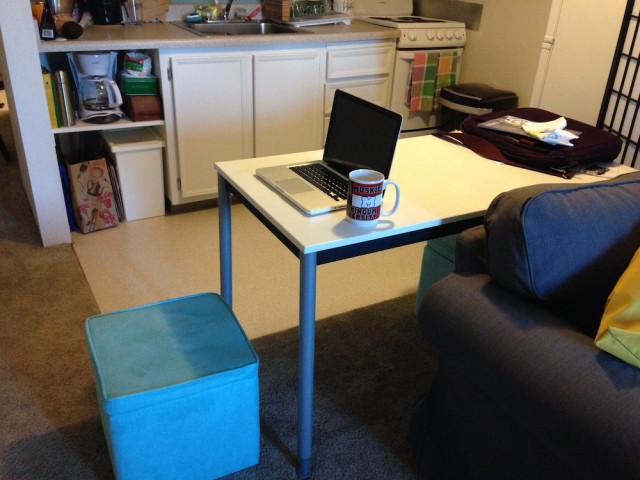 2015: Near 23rd Avenue in the Alphabet District, NW Portland — $950 for one
I tried to find a group house to live in, but making arrangements from Chicago was tough. After I switched tactics and found a studio for myself, I asked a Portland friend to scope it out for me on my behalf. She did, and days later I signed a lease by myself for the first time. I moved in in mid-July, the morning I got to Portland.
The price is higher than anywhere else I've lived, but I'm finally at a place in my career where I can afford it. I am lucky to have had such great roommates over the years, but I have to admit, living alone is pretty great. My studio is a block away from the very cute 23rd Avenue stretch of restaurants and stores, and way too close to a Salt & Straw location. It's walkable and clean and safe, and I got to pick out furniture I liked and put it wherever I wanted.
Meryl Williams is a Chicago journalist who recently moved to Portland. She loves roller derby, upbeat music with depressing lyrics, and shamelessly ordering the Kids Pack-size popcorn at the movies. She has been known to overshare on her blog.
---
Support The Billfold
The Billfold continues to exist thanks to support from our readers. Help us continue to do our work by making a monthly pledge on Patreon or a one-time-only contribution through PayPal.