Going Home to the West Coast, via Chicago, Paris, West Africa, and New England
by Megan Burbank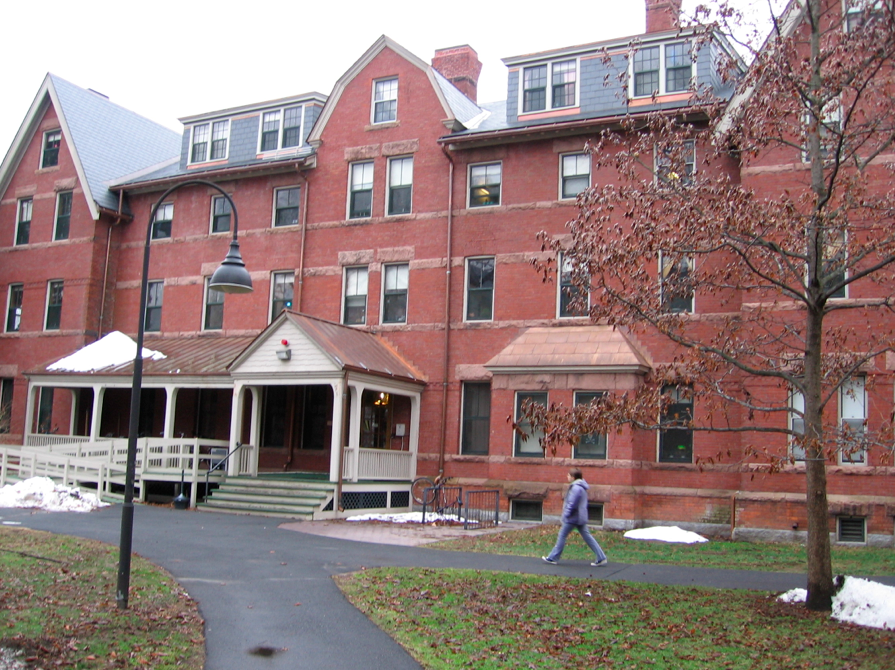 Morris House, Smith College, Northampton, Mass., 2005–09, room and board included in tuition
If you want a house that will ruin you for everywhere else you'll ever live, go to a women's college. All four years of undergrad, I lived in Morris House, a brick, Gothic-style house that was over 100 years old and had noisy radiators, bathrooms shared by 24 women per floor, a parlor where we watched Project Runway, and a perpetually filthy kitchen where my friend Julie would make Thai food at 2 in the morning. Over four years, I lived on the third, second, and fourth floors, with views of trees and the smallest available Berkshire Mountains. A house becomes a home through the accumulation of countless tiny things: here they were back-porch cigarettes, impromptu late-night dance parties with Britney Spears and M.I.A. pounding down the hall, celebratory gin and tonics raised to killing that Shakespeare final or chem lab, all-nighters spent with Virginia Woolf or Chaucer, the founding of numerous failed secret societies (really), Friday afternoon tea at 4 followed promptly by Friday night dinner at 5:30, weekends spent sitting on the floor between my best friends, holding fat glasses of wine and cutting up magazines while we vocally critiqued their antifeminist contents and Regina Spektor (of course) played through someone's computer speakers.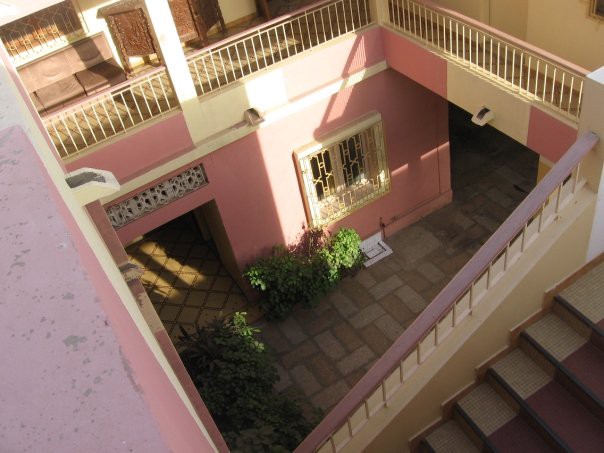 Fass, Dakar, Senegal, 2007, roughly $40 USD/mo.
When I was studying abroad in Senegal, three other American students and I each paid $40 a month to stay in a boarding house while we worked on field studies required by our program. Built around a courtyard (like most homes in Dakar), the house had a rooftop view of the city, working showers and flushing toilets, and a mechanic's shop fronting the street. On the ground floor, we ate home-cooked meals around a plastic-topped table in the open air with the other boarders and our innkeeper, a friendly woman in her fifties. A boy sold baguettes with Nutella for a dollar down the street. What I remember most about this place was the light, how it covered every available surface, and doing my laundry in a bucket on the roof with my housemates while another tenant played Charles Mingus a few feet away. The day we went back to the States, we shook hands with our housemates beside the mechanic shop out front. The other boarders — people of all ages and occupations and nationalities, who we'd shared meals with nearly every night since we'd moved in — extended their left hands to us, against everyday Senegalese practice. One of them, the mechanic, explained that this signified that we hoped we'd see each other again.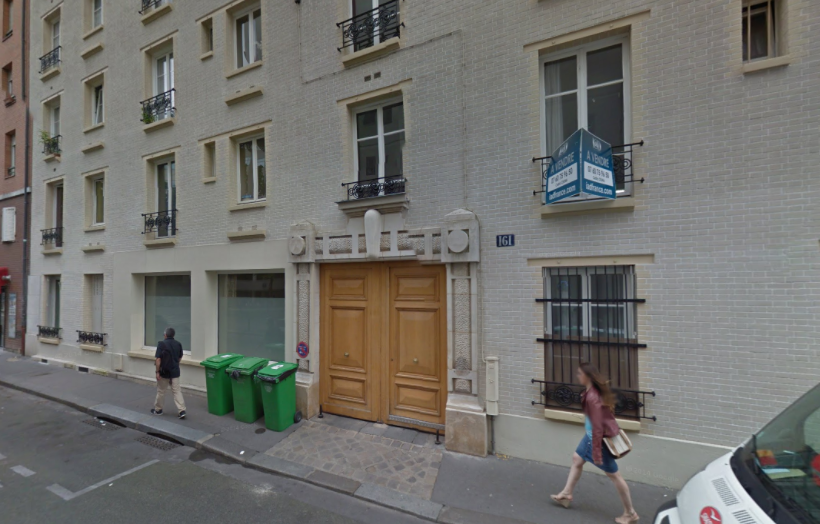 "Maison Bric-a-Brac," Rue du Chevaleret, Paris, France, 2009, roughly $800
Some people aren't good at living alone. A bad way to discover this is by living in a closet-sized apartment by yourself in a foreign country right after college, which is what I did in this apartment near Paris' Chinatown, when I moved there for a job teaching English after I graduated from Smith. I had five dishes to my name, a government salary that barely covered rent, and a hot-water heater that ran out after seven minutes. My landlord was a corrupt, vaguely racist old man who had sectioned off an existing apartment into "studios." He liked to hold meetings at a nearby hospital, because he was sure his death was imminent, and often had a piece of tinfoil in his mouth; when he spoke, it was with a lisp and a flash of metal. I broke my lease in December and had moved out by January. I never got my security deposit back. Later, I found out that French renters typically preemptively withhold last month's rent in case this happens.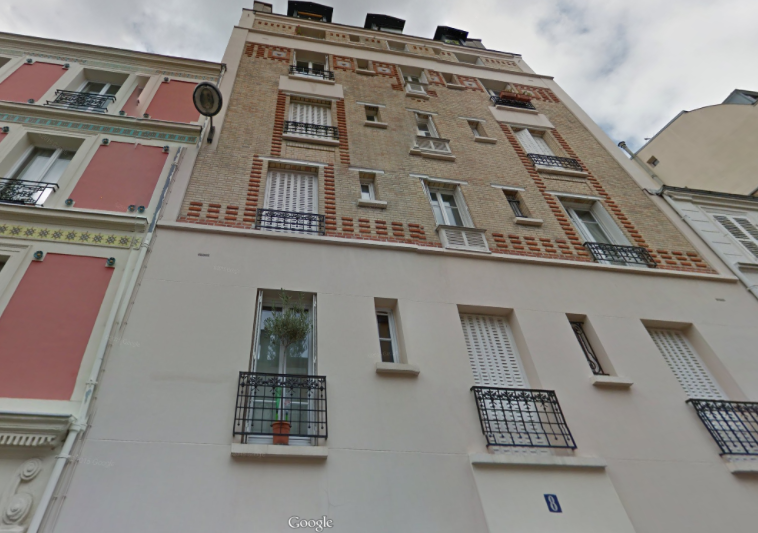 Rue Henri Regnault, Paris, France, 2009–10, roughly $800 (my share)
I found a frequently stoned engineering student and his beautiful apartment near Montparnasse through a French roommate-matching website, and moved in. We didn't become best friends, but we did celebrate National Crepe Day in our kitchen, watched French-dubbed Avatar together, and on one occasion played Risk: Napoleon Edition with a cadre of awkward French boys. Our apartment was definitely a one-bedroom — I slept in the bedroom and my roommate slept in the "salon" — but we had parquet floors, courtyard views, and crown molding, and we happened to live near my favorite director in the world, Agnes Varda. Around the time I left for good, I ran into her on the street. I'd just seen her latest documentary, and she wanted to know how many people showed up for it. Hearing Agnes Varda say, "That's nice," after I told her 10 people had been there remains one of the best things that has ever happened to me. Sometimes, you meet people you've idolized in your twenties and it's deeply disappointing. This was the opposite. And sometimes, people you'll never count among your closest friends appreciably improve your life just by being in it. My French roommate was one of them.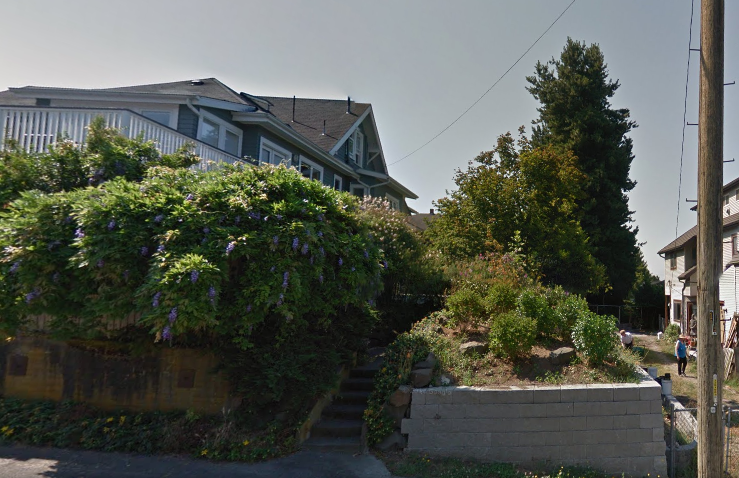 "The Prodigal Daughter Apartment," Phinney Ridge, Seattle, Wash., 2010–11, $0
After my teaching contract ended, I moved back in with my parents. I couldn't afford to do anything else. I lived in the mother-in-law apartment attached to their house, which meant I had a place to live while I took on an unpaid internship doing news reporting for a local alt-weekly, and saved money from some truly weird part-time jobs, including door-to-door canvassing for abortion rights and working in a Starbucks inside a grocery store. I filled out 14 grad school applications. I reconnected with childhood friends, some of whom had also had to move back after college. I probably would've felt weirder about moving back in with my parents had this not been in 2010, when none of my friends under the age of 25 had a "real job." When I got into grad school and decided to move to Chicago, my editor and fellow news reporters and interns all went out for drinks after work on my last day. Our newspaper had won a Pulitzer earlier in the year, and I'd written over 100 stories. I realized I had had a "real job" after all, and that I would miss it.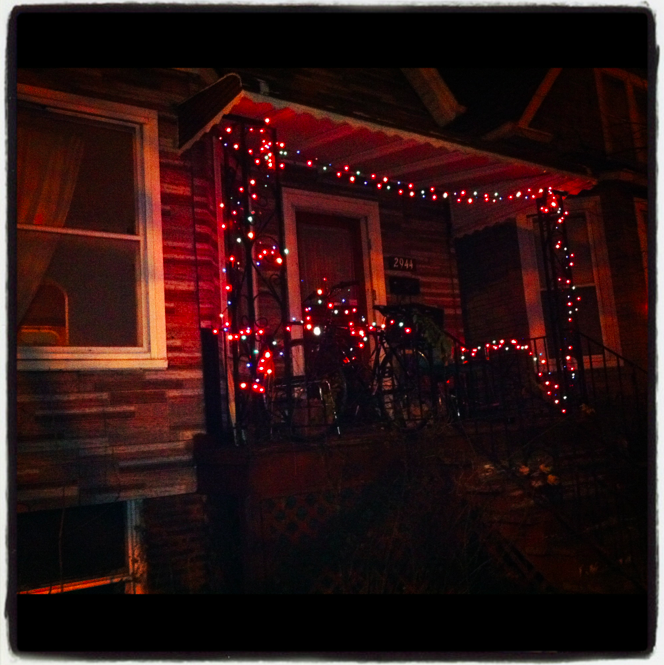 "Wisner Avenue Hostel," Wisner Avenue, Chicago, Il., 2011–12, $500
Craigslist roommates, round one. All ugly vinyl siding, bouncy floorboards, leaky roof, warped windows, and peeling everything, this house was falling apart when I arrived in Chicago for grad school, and continued to do so during the six months I stayed there. I loved it. I loved our tree-lined street of Chicago three-flats, the back porch, the stands where you could buy bread or fresh mangoes. I painted my bedroom blue and went to sleep most nights to bass-heavy reggaeton and conversations on the street below. Our landlord lived in Wisconsin, didn't care if my roommates and I paid rent late or listed our extra bedroom on Airbnb, and we didn't have a lease. I walked home from the train after class past cash-for-gold exchanges and the blue glow of Laundromats and taquerias and the Dunkin Donuts, a dentist office whose sign was a giant set of teeth and a tooth fairy hovering permanently above it. I moved out partly because we'd had a carbon monoxide leak and partly because my roommates were fighting and partly because I hadn't signed a lease. Had any one of these factors not been in play, I probably would have stayed much longer.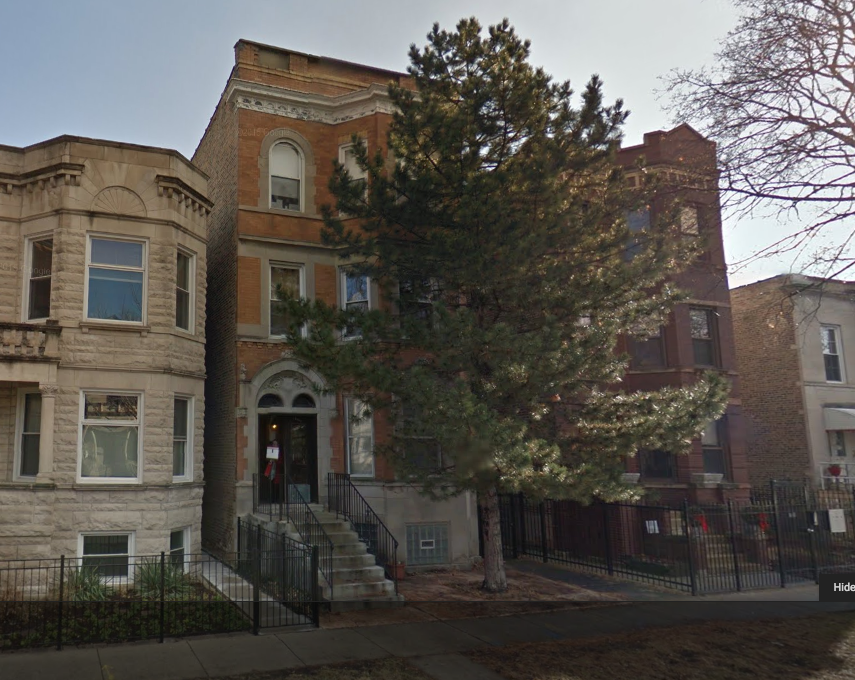 Spaulding Avenue, Chicago, Il., 2012, $475 (my share)
Craigslist roommates, round two. This classic Chicago shotgun-style apartment had hardwood and gargoyles, and was inhabited by a girl who I almost never saw. She was the only person on the lease, and kept a revolving door of roommates. I moved in, another roommate moved out, another roommate moved in, another roommate moved out, my friend Nick moved in. The place felt sort of cursed, like all that transience had infected it, but being a good Chicago apartment, it had a back balcony, where Nick and I and whatever friends we had over would hang out with beers and books, which is how all Chicago summers should be spent. Then the girl on the lease ghosted, and we all had to find new places to live.

Kedzie Boulevard, Chicago, Il., 2012–13 $550 (my share)
I still don't know how I managed to rent this apartment. It was the entire second floor of a historic mansion on a historic boulevard across from Logan Square, around the corner from where my now-partner lived at the time, above a Mexican restaurant. I shared the apartment with three roommates, one a good friend I'd met through Chicago's writing community. Our apartment had a clawfoot tub and was a block from the blue line, in a row of stately homes, one with an actual turret. We lived so close to a coffee shop I could walk over in my slippers, and frequently did. I loved my apartment on Kedzie, even though I wasn't quite sure how to take care of a nice apartment after my succession of terrible ones, and even though one of my roommates had a cat with bladder-control problems, and we had a nosy downstairs neighbor who found the sound of my desk chair deeply disturbing (a grad student's writing schedule can easily go nocturnal; I don't think I woke up before 8 for a year, which in retrospect seems crazy). After my MFA program ended, I took the first job I was offered after a restless month of unemployment, and moved out in a rush, which for a long time was the only way I knew how to leave a place I'd called home.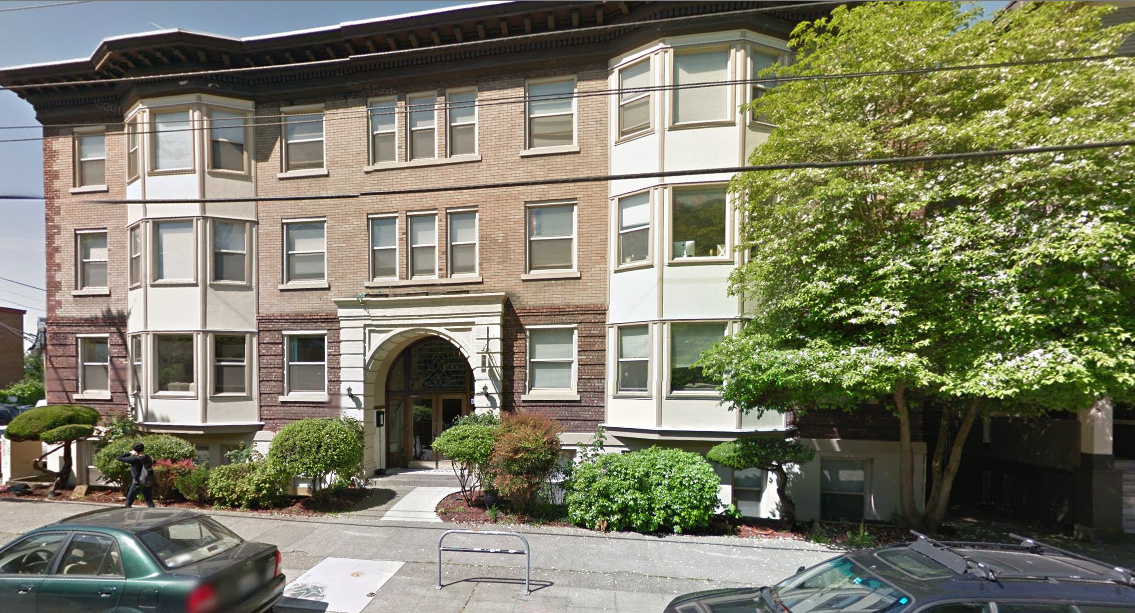 Boylston Avenue, Seattle, Wash., 2013–14 $562.50 (my share)
After grad school, I got a job managing PR for a nonprofit back in Seattle, and my partner and I moved to a city that was very different from the one I'd left two years prior. We found the cheapest one-bedroom apartment we could find in Seattle's Capitol Hill neighborhood; it had no doors between its rooms, and instead of the queer-friendly haven where I'd learned to be a journalist, we found ourselves surrounded by tech bros and expensive new condos. Light from the street leaked into our bedroom, as did the sound of drunk girls in shaky, too-high going-out heels, the bellows of drunk boys. A little weirdness remained: the occasional drag queen in full makeup, pulling a wheelie suitcase down the sidewalk to a show around the corner. An old man whose beard was always a new shade of Lisa Frank neon. The cost of living was extremely high, especially given that our combined finances included an entry-level nonprofit salary and student loans. We missed our friends in Chicago, and I missed writing full-time. When I got hired at a weekly newspaper in Portland, leaving felt like a no-brainer, albeit a slightly heartbreaking one. It's a strange and sad thing to see the city you grew up in transformed into a place where you can no longer afford to live.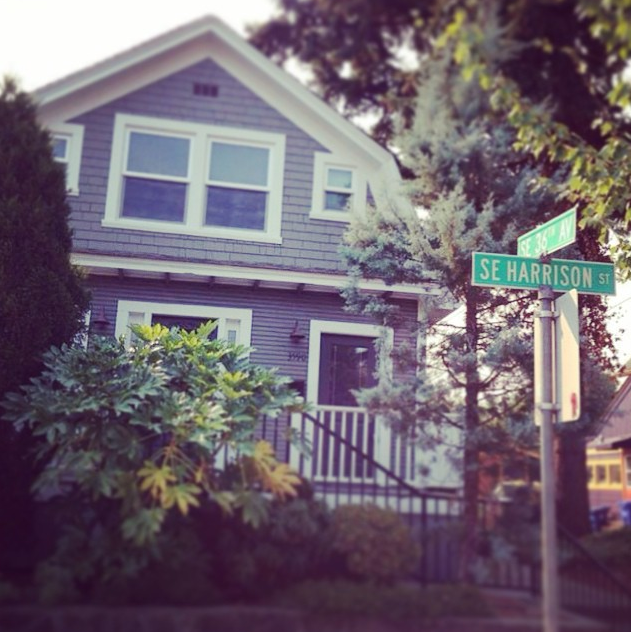 Harrison Street, Portland, Ore., 2014-present, $775 (my share)
I now live in Portland, on the top floor of a duplex in a neighborhood full of families and huge trees. The night we moved in, the dark and quiet were shocking — no more drunk shouts from the sidewalk, no more bright lights, no more Top 40 booming from the nightclub around the corner, just the occasional breeze or bird-chirp from outside. I think it was the first good night's sleep I'd had in a year. I pay a lot more for this place than anywhere else I've lived, but the first rule of cohabitating is don't live in a space meant for one person, especially if you're both sensitive introverts with quiet hobbies (see: working on computers in separate rooms as intimate practice). Because the tech boom is slouching towards Portland, not yet in full force, the cost of living here is lower (for now). After all of the bigger cities I've lived in, there's something very comfortable about living in a mid-sized city, where the line at airport security is always short and I can ride my bike to my office. For the first time since that boarding house in Dakar, I know some of my neighbors by name.
See more: Rental Histories.
Megan Burbank is a writer, newspaper lady, and staunch advocate for the Oxford comma. She lives in Portland, Oregon, and on Twitter @meganireneb.
---
Support The Billfold
The Billfold continues to exist thanks to support from our readers. Help us continue to do our work by making a monthly pledge on Patreon or a one-time-only contribution through PayPal.