Certified Genius Demonstrates Heart of Gold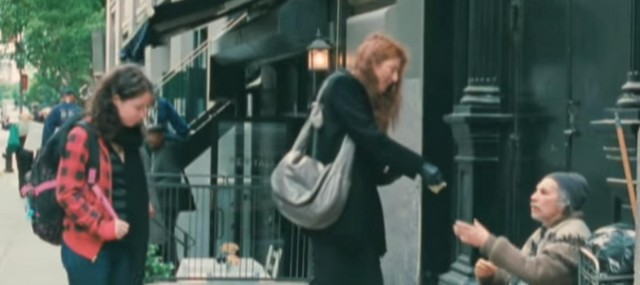 It's impressive enough to be a Genius — like, officially a Genius, as recognized by a six figure MacArthur Grant. It's even more impressive to be a good person. Poet Heather McHugh has proven herself to be both at once.
In 2009, Seattle poet Heather McHugh was awarded a MacArthur Foundation fellowship that came with a $500,000 prize. She had no idea what to do with the prize money:
"Nobody deserves that kind of money, and I think something in me was chastened by being awarded such a big amount of money," she said.Then, her godson and his wife had a baby with severe disabilities, and McHugh says she kept thinking about how stressful that would be for them raising a daughter who would never walk, talk or be able to feed herself.
"It was obvious to me when that baby was born that in 10 years, they were going to need a break," she said.
And with the realization that people who are full-time caregivers truly need a break (up to 70% suffer from depression caused by their round-the-clock duties), she created Caregifted.
Here's the description of Caregifted from its website:
CAREGIFTED grants respite to long-term family caregivers, and works to greaten public recognition of their gifts to society, as well as of their historically unprecedented numbers.
Full-time caregivers of the most severely disabled have sacrificed their own leisure, resources and ambitions to serve those unable to serve themselves. Such acts of love go largely unnoticed because these caregivers are generally confined to their homes, mired in unpaid labors.
CAREGIFTED offers weeks away in inspiring locations — scenic vacation spots where caregivers can refresh their perspectives and record their views in words and images, returning home better rested and represented.
CAREGIFTED distributes their stories through blog, video and other publications, and brings together artists, philanthropists and caregivers in a common understanding: THE GIVER IS GIFTED.
The more I think about this, the more astonished I am. We're talking about a poet here, one who's made her living through grants and teaching jobs. If Bill and Melinda Gates give $500,000 away, that's amazing and they should be lauded for it, but they'll make another $500,000 tomorrow and another $500,000 the day after that. McHugh received a windfall, and she spent it on bettering the lives of strangers.
Maybe she was inspired by "The Money Song" from Avenue Q:
"When you help others / you can't help helping yourself …"
Forget the MacArthur; the lady deserves some kind of philanthropic Nobel Prize. And in the meantime, maybe we can show support for her benevolence by buying some of her poetry! Better yet: in McHugh's spirit, buy a copy for someone else.
---
Support The Billfold
The Billfold continues to exist thanks to support from our readers. Help us continue to do our work by making a monthly pledge on Patreon or a one-time-only contribution through PayPal.