On the Last Day of The Billfold's Wedding Month, Let's Talk Divorce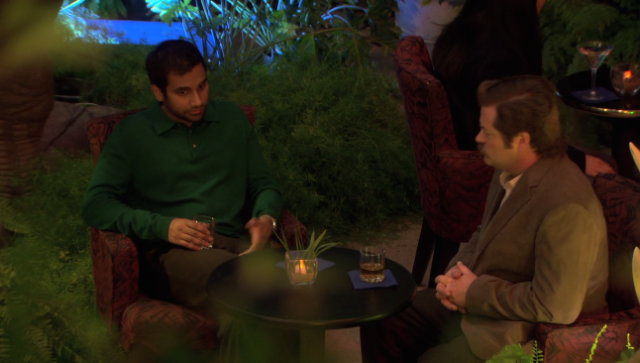 Well. Here we are at the end of The Billfold's month-long look at weddings. It's worth at least one article reflecting on divorces.
Yesterday, Julie Danielson wrote an essay at The Mid advocating that we celebrate divorce:
When I first met a now dear friend, I told her the three words, "I'm getting divorced." She said to me, "I'm sorry, and congratulations."
Understanding that not all divorces are the types you might want to celebrate, let's take a look at possible methods of following Danielson's advice.
Although Hallmark does not sell Happy Divorce cards — that is, I couldn't find any on Hallmark's website — Etsy offers a large selection, ranging from the gentle to the obscene. There are cards that cheerfully denigrate the former spouse, and there are cards that offer sympathy: "This f**king sucks, but I'm here for you."
If you want to throw a divorce party, you can throw your own bash or hire the services of a divorce party planner. The National Federation of Independent Businesses profiled divorce party planner Glynda Rhodes earlier this year:
The Divorce Party Planner offers a variety of party packages. Many involve nightclubs and some risqué outings with friends and family. But Rhodes also likes to get to know clients to make celebrations personal.
One guy went skydiving as he was "jumping back" into being single. Another wanted to "undo" everything, such as having her wedding song played in reverse.
If you'd prefer to plan your own divorce party, you can use divorce party Pinterest boards for inspiration. Most of the pins on that board involve cake, which somehow seems appropriate, because divorces can be painful but cake is delicious.
So. On this last day of Wedding Season, consider this an open thread to talk about divorces: whether you threw a party, whether you wish someone had sent you a Happy Divorce card, whether you would have torn a Happy Divorce card into pieces because nothing about this experience was happy, or anything else you'd like to share.
This story is part of our Wedding Season series.
---
Support The Billfold
The Billfold continues to exist thanks to support from our readers. Help us continue to do our work by making a monthly pledge on Patreon or a one-time-only contribution through PayPal.