Have Your Wedding at a Funeral Home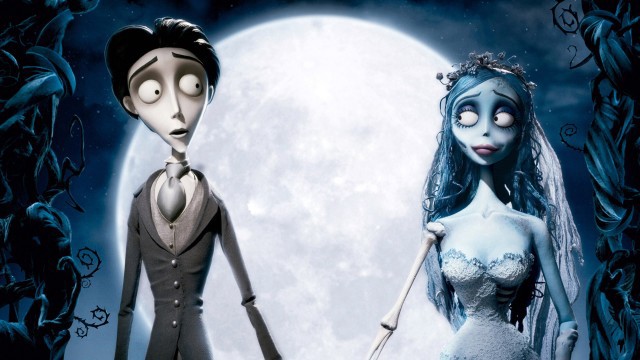 When I saw Jezebel's recent post about couples who get married at funeral homes, I thought "oh no, they're combining a relative's funeral with their wedding celebration because that's the only time when the entire family will be in one place, this is the saddest story ever."
And then I read the piece and was all "wait, they're just doing it because funeral homes look architecturally cool?"
As Jezebel writes:
First, young Americans have a very different relationship with both death and religion, making funeral homes both less sacred and less creepy. Second, there's never a shortage of marrying couples looking for a beautiful place to hold their weddings; some funeral homes can be pretty nice and cemeteries are often quite scenic. Third — and this might be the most important — as more and more people abandon organized religion and as funerals become less elaborate and costs come down (more people are opting for cremation), houses of death have to find a new way to eke out revenue from the communities that support them.
I am now picturing an Addams Family-themed wedding at a funeral home, or (more likely) a Disney's Haunted Mansion-themed wedding at a funeral home. (The Addams Family wedding and Haunted Mansion wedding — and, while we're at it, the Corpse Bride wedding — are real wedding themes, but you already knew that.)
Of course, if I ever end up having a wedding in a funeral home, it will be themed after Alison Bechdel's Fun Home (the Broadway musical version) because of course it will. And instead of the traditional wedding music, I'll ask my wedding party to perform this song:
I will also include invitations modeled after Bechdel's book cover, with the words "a family tragicomic" clearly visible. (Because every good wedding is comic and tragic in its own way.)
Would you consider having a wedding in a funeral home? After all, it's just a building, right? Just an architecturally interesting building that is no longer fulfilling its original social purpose?
This story is part of our Wedding Season series.
---
Support The Billfold
The Billfold continues to exist thanks to support from our readers. Help us continue to do our work by making a monthly pledge on Patreon or a one-time-only contribution through PayPal.