Who Wants to Be an Elite Flyer?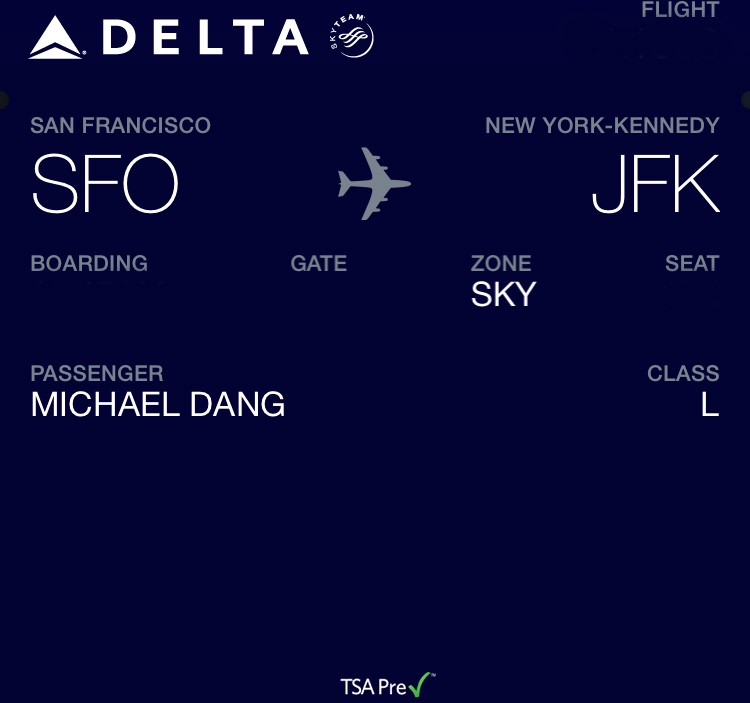 For most of my life, I've bought plane tickets by scouring sites like Kayak, and then going with whatever has the most affordable direct flight. I've found those tickets on a variety of U.S. airlines: American, or Virgin, or Delta, or Jet Blue. My experiences on each of these airlines have all been fine. But then a friend told me I was doing it wrong, that the thing to do was to stick with a single airline and be rewarded with loyalty miles and status upgrades. Rack up enough of those and one day you'll be flying to Europe for practically free, she said. Since I often fly for work on Delta, I decided I should try being loyal to their SkyMiles program.
I never understood it until I was in it, but frequent flyers take these programs very seriously. I once witnessed a loyal flyer yell at a ticketing agent that she was placed in the wrong zone. She argued that she couldn't possibly be in zone one — she should be in the "Sky" zone or the "Premium" zone. There was no way she was boarding the plane with the zone one-ers. The flyer was upset she wouldn't be one of the first people on the plane to shove her luggage into the overhead bin; this is what it's like to fly in 2015: limited bin space and flyer zone status can make a person go berserk.
And this is one of the reasons travelers like loyalty programs: elite statuses. Here is a "proud Delta Diamond Medallion flyer" explaining the entire boarding process:
Delta, like most non-Southwest airlines, boards by Zones. They start with those "Needing Extra Time to Board the Aircraft" followed by "Families Traveling with Children Under the Age of 2." This is, you see, the essence of the Delta Boarding Zone System (DBZS) and where the confusion often begins. Those holding a ZONE 1 boarding pass assume incorrectly that they will be the next to board.
They will not.
The third group to board a Delta flight is the First Class cabin, also called the Premium Zone. (We have "PREM" printed on our boarding passes where the rest of you have "SKY" or a Zone Number.)
After the Premium Zone, Delta boards their Sky Priority Customers (SKY). (These are the frequent flyers that are usually a little pissed off that they were not upgraded to First Class.)
Finally, we get to Zone 1.
Yep, you read that right: Zone 1 in the DBZS seems to board after most everyone else. Of course, they don't have far to walk — the DBZS caused the gate-crowding confusion that culminated into a stampede of frightened newbies — everyone is already in front of the departure gate, ready to board.
It's important to understand that those holding a Zone 1 boarding pass are inexperienced with this whole "Delta Thing."
I mean, man. Congratulations, you're on a plane 10 minutes before everyone else. Ever since I started traveling with a backpack I could stow under my seat, I stopped caring about when I was going to board. People start lining up at that gate desperate to get to those overhead bins, and I've been fortunate to find my own way of opting out of all of that.
Plus, loyalty programs like SkyMiles have gone through recent changes so it's more difficult to reach "elite status" levels and earn frequent flyer miles. Ron Lieber wrote about these changes last fall — about how Delta customers need to spend more money to maintain their status levels, and if that's the case, are we forgetting that the whole point of this was to use these programs to spend less money? Wrote Lieber:
For those who want out, now's not a bad time to bail. After all, many airline perks, like getting to use a shorter security line and board the plane early enough to get your wheelie in the overhead, are now for sale on an à la carte basis at a fairly reasonable price.
Lieber's Times colleague Josh Barro wrote last month about "elite bloat" — how the changes were meant to decrease the number of people who found themselves eligible for certain elite statuses. As Delta explained: "When everyone's an elite flier, no one is."
Ah yes. Except the truly elite aren't fighting over zones and overhead bin space; they're flying in their own private planes.
This story is part of our Travel Month series, which we are wrapping up.
---
Support The Billfold
The Billfold continues to exist thanks to support from our readers. Help us continue to do our work by making a monthly pledge on Patreon or a one-time-only contribution through PayPal.