It's Time to Go Grocery Shopping Again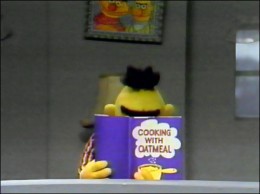 It's been ten days since my last grocery shopping trip, which means it's time to go grocery shopping again.
I thought this might be one of those smaller grocery runs, where I just buy a few things, but it ended up costing more, in total, than the last grocery trip I tallied up for you.
I also came back from my shopping experience thinking "well, I got everything on the list, but I feel like I hardly bought any food."
What did I end up buying? Let's take a look:
Breakfast:
— Starbucks Caffe Verona, 12 oz: $7.99
(I still have enough cereal, soy milk, and blueberries to last for at least another week.)
Lunch:
— Simple Truth Roast Beef Slices, 6 oz: $3.99
— Simple Truth Ham Slices, 6 oz: $3.99
— Vlasic Stackers, Kosher Dill, two 16 oz bottles: $2.49
— Family Size Wheat Thins, 16 oz: $3.99
— Pacific Organic Creamy Tomato Soup, 32 oz: $3.49
— Victory Garden Sweet Grape Tomatoes, 32 oz: $5.99
(I have bread and mayonnaise for sandwiches, and I still have some sliced turkey left. I got tired of eating strawberries — impossible to imagine, I know — so I got a big tub of grape tomatoes to eat with lunch instead.)
Dinner:
— Kroger All Natural Brussels Sprouts, 12 oz: $1.87
— PictSweet Steam'ables Broccoli Florets, 10 oz: $4.98
— Kroger Mozzarella, 8 oz: $2.49
— Buitoni Three Cheese Tortellini, 9 oz: $5.19
— Buitoni Four Cheese Ravioli, 9 oz: $5.19
— Classico Tuscan-Inspired Olive & Garlic Pasta Sauce, 24 oz: $2.99
— Frontera Chipotle Hot Salsa, 16 oz: $4.99
— Tostinos Multigrain Scoops, 10 oz: $3.99
— Sesame Orange Chicken Rice Bowl Hot, 1/2 lb: $4.49
— Perrier, two 25.3 oz bottles: $2.00
— Beringer White Zinfandel: $4.99
(So that "Sesame Orange Chicken Rice Bowl Hot" thing was a terrible idea. I tried eating it last night. I have leftovers and I might have to try eating it tomorrow. Dinners are always so hard to put together. Right now I can make myself baked fish or pasta with steamed vegetables, and if I don't want to do that I can have nachos, and I am still looking at my refrigerator and thinking "there's not a lot of dinner food here." I suspect I'm actually thinking "there's not a lot of dinner food that I haven't already eaten a hundred times here." That's why I bought the Rice Bowl Hot — to try something new for a change. It didn't work.)
Household:
— Home Sense White Unscented Facial Tissues, two 85-ct boxes: $3.18
— Scott Bathroom Tissue, 4 rolls: $4.49
— Dial Basics, three 3.2 oz soap bars: $1.49
— Softsoap Shea Butter and Almond Oil Body Wash, 15 oz: $2.99
— Garnier Fructis Full and Plush Fortifying Conditioner, 13 oz: $3.49
— Paper grocery bag, $0.05
Adding $2.42 tax, my total comes to $93.21 with a QFC Advantage Savings of $11.00.
With this grocery trip, my $84.22 grocery trip on May 5 and the $12.03 I spent at QFC on May 2, I've spent $189.46 on groceries and have half of May still to go. How about you?
This story is part of our food month series.
---
Support The Billfold
The Billfold continues to exist thanks to support from our readers. Help us continue to do our work by making a monthly pledge on Patreon or a one-time-only contribution through PayPal.