Let's Talk About Philanthropy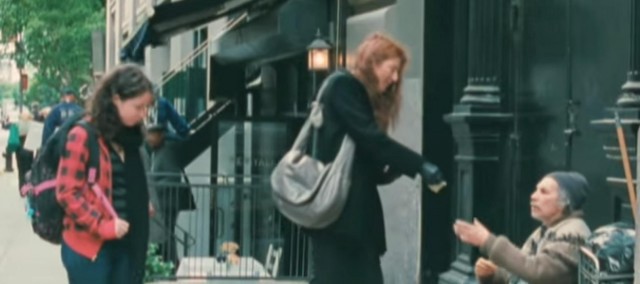 Hi Billfold staff,
I feel like philanthropy is something that is missing in most budgeting discussions aimed at millennials (me being one of said millennials, here). I'm biased because I work in fundraising at a nonprofit … BUT I also care deeply about making personal charitable contributions. I just wish more people were asking my generation to give back, because we can. Even when we were broke, we could, and now that a recovery is starting to peep out from the muck, it should become as intrinsic to our budget as Netflix.
Maybe my generation thinks it is too scary, or reserved only for the richest? Or that nonprofits should be funded by the government and foundations (aahhhhahahahaha)? Is it that millennials' giving is scatter-shot and based solely on the tugging of internet heartstrings, rather than an at least semi-methodical process of supporting shit they fundamentally care about?
Can we ask millennials what they give to and why? Then maybe demonstrate how they can be the best donors possible, even if is peanuts? Peanuts are delicious.
Warmly,
E.

The Billfold community will be weighing in here, hopefully, but I think that the millennial generation has had a very difficult time finding its financial footing. As I've noted, young Americans are burning through their earnings and are finding themselves falling deeper into debt; their student debt loads are higher than what Gen X, the previous generation, had upon graduating college, and their earned wages, adjusted for inflation, are also much lower than that of the previous generation. This one-two punch has put millennials in a financial predicament they're still trying to resolve, and philanthropy — at least the kind that requires opening up checkbooks — is lower on their list of priorities.
But I get what you're saying about our ability to give even when we're broke. When I was very little, my family crammed ourselves into a spare bedroom at an uncle's house while my parents saved up money so they could move us into an apartment. They also dropped $5 in the collection basket at church every Sunday during this time. "We give what we can, and we give because it's the right thing to do," they said.
It helps to have that kind of weekly ritual, and although I'm no longer a church-goer, I have been fortunate enough to be at a point in my life where I've pretty much figured out my finances and donate regularly to charitable organizations that I think are doing good work. But when I was in my twenties and still figuring it all out, what I couldn't give in money, I gave in time — every winter and spring for nearly a decade I've buddied up with a third-grade student in a children's literacy program based here in NYC. I think it's good to remind ourselves that giving doesn't just mean money.
---
Support The Billfold
The Billfold continues to exist thanks to support from our readers. Help us continue to do our work by making a monthly pledge on Patreon or a one-time-only contribution through PayPal.