Why I'm Not a Homeowner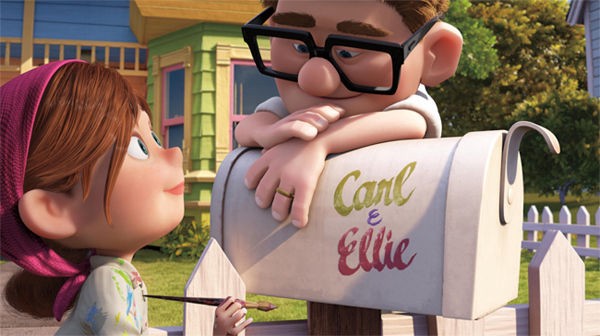 I mean, let's get the obvious things out of the way to begin with. I do not have the financial capital to be a homeowner right now, or at least I don't believe that I do. I suspect that down payments are as much decisions as they are savings, in the Getting Things Done sense of pointing yourself towards a goal and figuring out a way to get there.
According to Zillow, the median home value in Seattle is $475,900, which probably prices me out of the Seattle market regardless, but Zillow also lists the median monthly rent in Seattle at $1,750, and I've managed to find an apartment that rents at $675. I don't necessarily know whether I could find an affordable home or condo in the Seattle metro area, but I do know that I haven't tried to find one.
Haven't even looked. The closest I've come to looking at a home was when I briefly indulged in the fantasy of refurbishing an Airstream trailer, amplifying my dreams with Regina Spektor in the background:
Let's get a silver bullet trailer And have a baby boy I'll safety pin his clothes all cool And you'll graffiti all his toys
I once dated a man who wanted to build a mud house for us to live in together. A rammed earth house, and he was going to build a room with a swing hanging from the ceiling so I could rock the baby. He might have been able to build the house, but I was still thinking about the world in terms of semesters, not years. Neither of us owned land. Neither of us knew where to buy earth or how to ram it. Someday we would be old like Wendell Berry, and we would have our home then. We would figure out, in all the years in between, how to live the kind of life that this boyfriend wanted.
I also read a lot of Marge Piercy in college, and her books taught me that I would have one terrible studio apartment after another as I built up my adult life, and then I would marry and live in a home with many rooms and cats and soup pots and beds for all of the wonderfully clever friends who would be visiting. Much of what she wrote about building a life came true, but she didn't tell me that I would be the person sleeping on the guest bed, not the person hosting.
And yes, of course I read Gloria Steinem, and the way she urges young women not to hold back on their lives, not to wait for the partner to appear. I don't feel like I've held back on my life, but I have been waiting on that partner. Money aside, that is the real reason why I am not a homeowner — there's this huge chunk of my life that has to wait, untouched, so that there's room for another person to help shape it.
Later I dated a man who talked about the two of us getting an apartment together someday, and how we'd of course have a nanny for our children, and a housekeeper. We didn't, of course. It would have been much easier to figure out how to rent a place together than to build a rammed earth house, and we didn't even do that. Instead I spent money to move, again, to be closer to a newer relationship; in and out of another placeholder apartment.
I've done a lot of Doing Money interviews and a handful of homeowner interviews, and I did not realize until I started talking to everyone just how much a partnership affects financial and personal opportunities. The people I've interviewed who are partnered have told me about their goals for five and ten years down the road. The people I've interviewed who are single have spoken less about their future. (One of my Doing Money interviews was with a single woman who owns her own home, so it is a little incorrect for me to make complete generalizations, but I have noticed trends.) Right now I can tell you all about my career goals but can barely say anything about where or how I might want to live, because I'm still hoping to make that decision with someone else.
A big old house with soup pots and cats and guest bedrooms. Or a sleek condo with track lighting and an open-plan kitchen. Or a dumpy "all we can afford" house with water stains on the suspended ceiling that we're tearing out and replacing ourselves. Or a rammed earth home with a writing shack in the backyard. I won't know until I meet someone and we figure out all the years between that first meeting and our home. Until then I'm working on being my own stable base, shoving a piece of cardboard under the wobble in the back of my mind that tells me I need to be ready to rebalance everything someday.
So that's why I'm not a homeowner. I'd love to be — but in my mind, home is inextricably tied up with love.
---
Support The Billfold
The Billfold continues to exist thanks to support from our readers. Help us continue to do our work by making a monthly pledge on Patreon or a one-time-only contribution through PayPal.