Billfold Housing Survey Results: What's Your Home Like and Are You Happy There?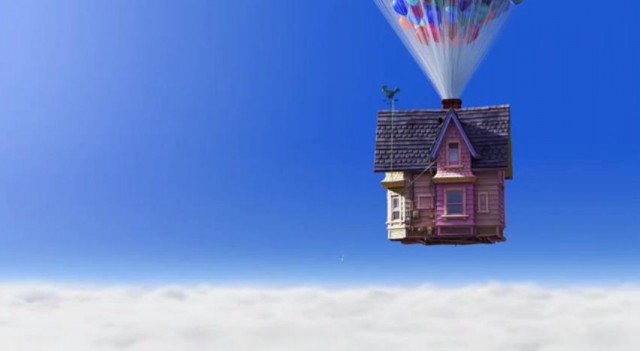 This week, we're going to be looking at the results of our Billfold 10-Question Housing Survey. We'll start with the first two questions: what's your housing situation like, and are you happy with your housing situation?
A quick summary before we look at some cool charts and graphs: more Billfold readers live with a spouse or partner(s) than all other categories combined. The vast majority of us are happy enough with our living situation, but are thinking about changing things in the future. 146 of us, on the other hand, have found our forever homes.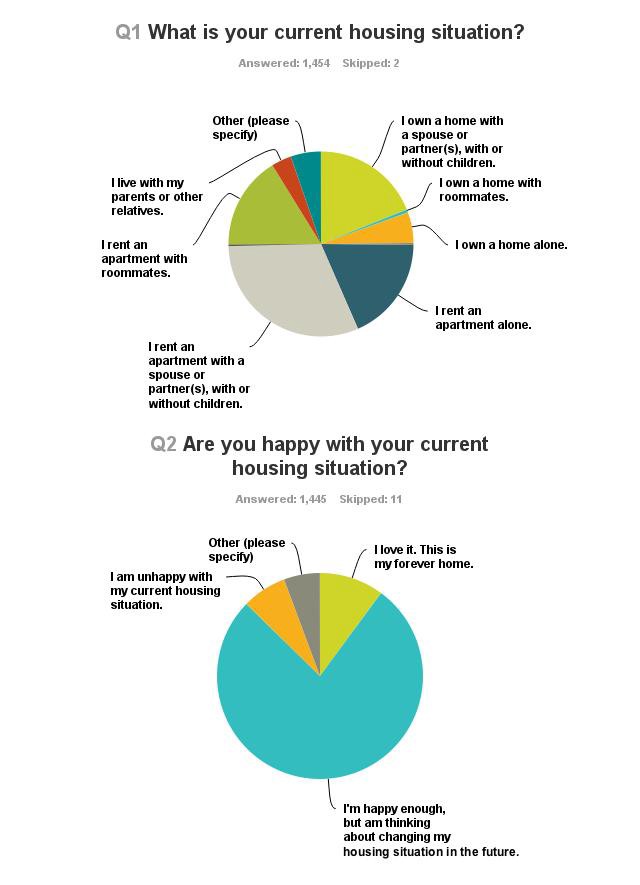 (I like to call that first chart the "spider pie," because it has 8 clearly-defined legs.)
1,454 Billfold readers responded to the first question, and 728 of you — exactly one more than half — responded that you live with a spouse or partner(s). 275 of you own a home with your partners, and 453 of you rent an apartment with your partners. This was the part of the data that surprised me the most; that more of the respondents are partnered than are single. It's interesting how surveys reveal answers to questions that weren't even asked. (I feel like Fox Mulder said that once.)
Continuing with the idea that surveys reveal things beyond the questions asked, there was a gap in that first survey that many of you noticed: most of the 77 people who responded "other" checked that box because they rented a house, with or without a partner or roommates, which was not one of the choices listed. A couple of y'all live in dorms or graduate student housing, which was also not a choice on the list. I don't know why I left "rented a house" off that list, especially because I once rented a room in a house with a group of roommates. (I do know why I accidentally left non-coastal cities off the question about where people live, but I'll explain that tomorrow.)
I wasn't at all surprised that most of us are happy enough with our housing but might change it in the future, but I'm delighted that 146 of us have found our forever homes and hope that the 101 respondents who are unhappy with their living situations find a way to change it soon. Nearly everyone who responded "other" did so to provide an explanation as to why they were planning on changing their living situation, encompassing everything from new jobs to new relationships to empty-nesting.
Tomorrow we'll look at where in the country our survey respondents live, which — well, let's just say that I wasn't surprised at all.
This survey is part of our Real Estate Month series.
---
Support The Billfold
The Billfold continues to exist thanks to support from our readers. Help us continue to do our work by making a monthly pledge on Patreon or a one-time-only contribution through PayPal.