A List of Costs Associated With Buying Our Home
by Vanessa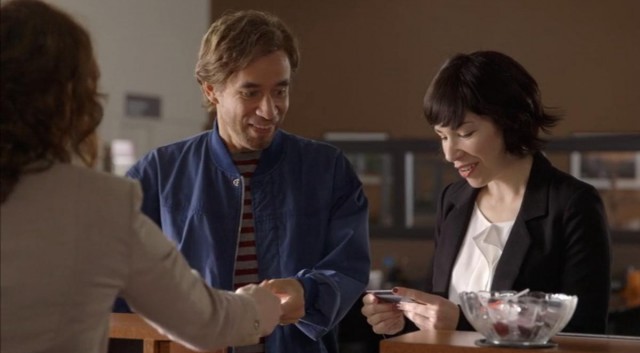 In December, my husband and I bought our first house. Our house cost $500,000 on paper, and in real life we spent exactly $91,068.31 — money that used to be in our bank accounts, but is now somewhere else. A lot of our money went to the bank, and a bunch of other people and places got some money too. Here's where it all went:
Inspection: $450
Before we put an offer on our house, we paid an inspector to come over and tell us everything that was wrong with the house. He said it needed a new roof, a new boiler and more attic insulation. We said, "Thank you! Here is a credit card!"
Deposit, with the offer: $15,000
Our real estate agent suggested we provide a deposit of $15,000 with our offer to make us seem as serious as possible.
We made the decision to buy the house quickly and didn't have thousands of dollars in accessible bank accounts (free online banking is the best, except when you need a certified check for thousands of dollars and you need it right now). My dad offered to go to his real bank and get a certified check for us.
My husband met my dad at his office to pick up the check. My dad gave him a tour of the office and a bottle of apple juice from the office fridge.
We paid my dad back three days later.
Home insurance: $73.61 for the first month
We had to buy home insurance because our mortgage said so (pretty sure we would have bought it anyway).
We went with the best quote for the coverage we wanted. It will cost $73.61/month … forever, I guess.
Down payment: $65,000
We saved $80,000 for a down payment, and $15,000 went to the deposit.
Two days before the house became ours, I picked up a certified check for $65,000 from a bank branch near work.
As far as I know, there is no feeling in the world like picking up a check of your OWN MONEY for $65,000 and putting it in your purse and riding the bus like it's a regular day, but secretly knowing that you have tens of thousands of dollars in your pocket. Wild.
Municipal land transfer tax: $2,000.00
In Toronto, first-time home buyers get a land transfer tax rebate of up to $3,725. Without the rebate, the land transfer tax would have been $5,725.
Provincial land transfer tax: $4,475.00
In Ontario, first-time home buyers get a land transfer tax rebate of up to $2,000. Without the rebate, the land transfer tax would have been $6,475.
Realtor fees: $0
Our realtor was the best and we didn't even have to pay her because the seller pays the realtor fees/commision.
A standard realtor commission is 5% — 2.5% each to the listing agent and the selling agent.
We saved thousands and thousands of dollars because we were buying our first house. It makes me think we will never, ever move, because we'll have to pay at least $25,000 in realtor fees and an extra $5,725 in land transfer taxes.
Registrations: $142.60
A fee for registering the property in our names.
Closing Costs: $1,421.60
A bunch of different fees all lumped together. Fees included legal fees ($800), the property tax certificate ($65), a title search to make sure no one else could lay claim to the property ($31.60), title insurance to protect us if someone tried to steal the title through fraud or forgery and a bunch of other terrifying things ($255) and miscellaneous office expenses like photocopying, faxes and postage ($50).
Paying back the sellers back for pre-paid property taxes: $116.32
The house became ours on December 16, 2014, so we had to pay for 14 days' worth of 2014 property tax.
Paying the sellers back for heating oil: $867.33
The sellers filled the oil tank just before they left. We reimbursed them the full amount, even though they probably used a little bit of it before they moved.
Property tax "Ownership/billing information change fee": $37.50
These fees are the worst! Does it really cost $37.50 for a computer to update two names and an address?
Water/utility bill "New Account setup fee": $62.75
Right?!
There you go. How to spend $91,068.31 in no time: $80,000 on a down payment and $11,068.31 on taxes, fees and other fun grown-up stuff.
This story is part of our Real Estate Month series.
Vanessa is a business analyst by day and a therapist-in-training by night. She spends too much money on wool socks and fancy groceries.
---
Support The Billfold
The Billfold continues to exist thanks to support from our readers. Help us continue to do our work by making a monthly pledge on Patreon or a one-time-only contribution through PayPal.