The Cost of Living in a Non-Profit Women's Residence
by Nicole Weaver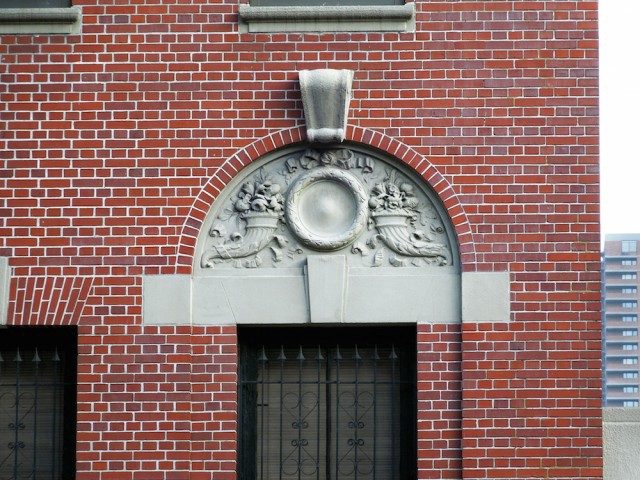 "Yes, I did it!" I thought, after a successful phone interview for my first full-time job. "I'm moving to New York!" This was followed by another thought: "Oh no, I'm moving back into women's housing."
I had done two internships before in the city, and tried the Craigslist route. The person who left an ad for a room mysteriously stopped answering my texts after I got out of my car and walked up to the building. Luckily my mother found The Webster Apartments, a non-profit women's residence that's been offering "safe, affordable, temporary residences for working women of modest means" since 1923. Webster is a dream for interns or women in a financial bind, and any woman who has an internship or job can stay there with proof of their employment.
The Financial Cost: $275 a week
Webster charges me $275 a week while taking into account my starting salary. They are a bit flexible when it comes to payments, so I pay bi-weekly. The rent includes Wi-Fi access and two meals a day from their dining room.
The meal windows are strict, so if you can't make it for whatever reason you lose out on a meal that's technically already been paid for out of your weekly rate. Luckily, I'm almost always able to make it, but the rules for which food you can have together gets frustrating because many of the things you may consider as sides are often considered different entrees, and you can't have more than one entrée.
For entertainment there are several common rooms with a TV, but to enjoy my privacy I mostly just watch stuff using Netflix. The building also has several laundry rooms that charge $1.25 per use.
The Savings: Or the things that I'm currently not having to worry about
With my freelance writing jobs I'm actually able to save money to move out, but this wouldn't be the case if it wasn't for not having to worry about the following things: I'm saving on food by being served two meals a day. There are no public refrigerators, and we aren't allowed to have mini-fridges, so even if I wanted to buy perishables, I can't. The only meal I tend to pay for is lunch, and I'm starting to grocery shop for that. I've been able to buy a week's worth of lunches for as low as $10. The time I did this was by taking advantage of a sale on Campbell soups. I'm trying to branch out to things like lunch meat, but that is getting more expensive.
Another big perk is that I'm not paying for utilities, furniture, or cable like I would normally if I had a place on my own. Every time I bring up moving out to my mother she reminds me of these very expensive things.
Webster is also in walking distance to my office, which means I have almost no use for a subway pass. I have to also admit that not having a roommate is pretty nice. These things almost make it seem worth it, and after four months, I'm getting comfortable.
The Mental Cost: I feel as if I'm stunting my growth
There are many aspects of Webster that makes me feel as if I'm still in college: the public restrooms takes me back to freshman year in college; when I tried to make my room more like home with items like candles and an electric blanket, they were confiscated because it violates their policy; there is a strict policy on visitors.
Male visitors can't go past the first floor and are only allowed on the first floor during certain hours. Female visitors can come in, but if they are spending the night, they should be prepared to pay $50 a night for a cot in my very small room or a room of their own if there is space. This policy dissuades my friends from out of town to come visit.
My co-workers have mentioned a few times that they're looking for apartments and need a roommate. Each time I have wanted to wave my arms and scream, "Pick me!" But when they go into the details about the places they have been considering, I begin to have negative thoughts:
"Brooklyn? I'll need a MetroCard."
"Yeah splitting the rent will be less than what I'm paying, but what about utilities?"
"My coworker is nice, but how will living together affect our relationship at work?"
I know that one day I'm going to have to take the plunge, and I'd rather it be sooner than later. Webster allows its residents to stay up to five years. I've lived here for approximately nine months, including my previous stays. I'd still like to leave within a good amount of time so I can have the option to return if I really need someplace to go to in the future.
I'm currently less than a $1,000 away from my savings goal. That means I'll financially be able to move soon, but hopefully I'll be ready mentally.
Nicole Weaver writes regularly for Hollywood and YourTango. You can keep track of more of her work on Twitter and Tumblr.
Photo: Anomalous_A
---
Support The Billfold
The Billfold continues to exist thanks to support from our readers. Help us continue to do our work by making a monthly pledge on Patreon or a one-time-only contribution through PayPal.