Planning a 2015 Budget: Revised and Updated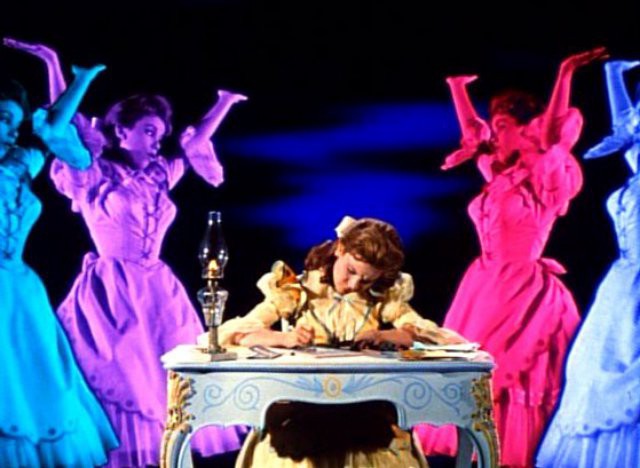 Yesterday I posted what I thought was a good enough 2015 budget, one that left me with a potential $2,000 every month after paying off my expenses, and a possible $500 in fun money after I chopped up that $2,000 into estimated taxes and savings.
You all had a lot of comments about that. (When you ask Billfold readers to critique your budget, they critique your budget.)
With that in mind, here's a revised and updated 2015 budget, incorporating your suggestions:
Monthly pre-tax income:
A lot of you noted that I can't guarantee I'll earn $5,000 every month. However, I know who I am. I am the kind of person who will get a Fitbit for her birthday and then run in place until the very second I hit my 10,000 step marker. I am the person who tries to jam as much freelance work as possible into the workweek because I want my weekly Tumblr earnings roundup to look impressive.
So. As I wrote for The Write Life, by this summer, I want to earn $5,000 a month without even thinking about it. But I want to start working towards that goal now. (Since I got my Fitbit in November, I have only missed my 10,000-step goal on four days. I know who I am.)
Expenses:
I'm going to put fixed and variable expenses together, in order of fixedness to variableness:
Rent (inc. utilities): $675
Health insurance: $212
Smartphone: $90
Internet: $75
Therapy: $276
Debt: $800
Estimated taxes: ???
Groceries: $350
Bus: $30
Hulu Plus: $8.75
PayPal fees: $25
(I'm kind of embarrassed to tell you this, but remember that time when I said I would cancel Hulu Plus and get Netflix? Well, Hulu Plus gave me a free month, and I never got Netflix. I've been looking for the right time to mention this, because I believe in transparency in all things but I also believe in not writing a whole Billfold post about Hulu giving me a free month. Also, with Hulu Plus I can watch Parks and Rec and How to Get Away With Murder on next-day streaming.)
I bumped up my grocery budget to $350, because I ran some checks on my actual grocery spending and I average a smidge over $300 a month. I could definitely get by with my first estimate of $250 (rice, beans, tuna, seasonal fruit, and a multivitamin) but I gave you all an extra one hundred dollars so we won't worry about overspending.
I counted up how much money I lost to PayPal fees in December ($23.33) and rounded up to $25.
You asked me about health expenses beyond therapy: a non-issue right now. I will get an eye appointment (without insurance) in February and a Well Woman checkup in April, and those costs will come out of Fun Money, because Health Is Fun.
Every three months I need to pay $20 to Seattle City Light. That'll come out of Fun Money (which I should really be calling Leftover/Discretionary Money) too.
I don't have Renter's Insurance. I fall under the "but my stuff has no value!" justification.
The big question is how much I should save every month for taxes. I have "make an appointment with my CPA" on my to-do list.
Total Estimated Expenses: $2,541.75 (plus whatever I will set aside each month for taxes). This is only a little over my initial expenses estimation of $2,408, so not bad.
Taxes, Savings, Retirement, and Discretionary Income:
Right now I have a 403(b) with a balance of $36.897.46. That is clearly not enough for retirement.
I will, in theory, have around $2,458.25 left over after my monthly expenses. Let's say, for the sake of everyone who is nervous that I won't make $5K every month, that I should predict $2,000 left over. That needs to include taxes, savings, retirement, any travel expenses, and fun/discretionary money. (Dinners with friends, pretty dresses, and books on Kindle, aww yeah.)
I suspect that 2015 won't be a year where I save much for retirement. 2015 is about paying down my debt. Once it's kicked out of the way, I can start saving for retirement. You and I both know that I won't miss that much by postponing my retirement savings for a year. I've done the math on it.
I should, however, be able to put something into savings.
Let's say that I split that $2,000 into three groups: taxes, savings, and discretionary income. Each category gets $666 a month. At the end of the year, I could in theory have put $7,992 towards taxes and $7,992 towards savings. (Is that a good amount for taxes? I really need to talk to my CPA.)
And maybe I take $5,000 out of that $7,992 and put it in a Roth IRA. Or maybe my computer dies and I spend $1,200 on a Macbook and only put $4,000 in the Roth IRA. Maybe there's a way for me both build an emergency fund and save for retirement. We won't know yet what happens this year because it's only January 13.
But the most important thing is that I still end up with around $500, maybe even $666, in FUN MONEY every month, and that's with conservative estimates.
I still feel like the richest person on God's green earth.
We won't know for sure until I talk to my CPA, but this budget might work for 2015.
---
Support The Billfold
The Billfold continues to exist thanks to support from our readers. Help us continue to do our work by making a monthly pledge on Patreon or a one-time-only contribution through PayPal.