On Wearing a Uniform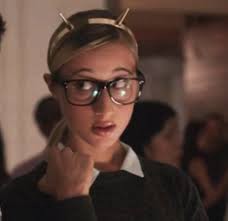 Alice Gregory is living one of my dreams. Okay she lives many of my dreams but this specific one is about finding her uniform, which in her case is a black turtleneck, jeans, and black boots.
You save a lot of money by relinquishing trial-and-error shopping — those items you buy and never wear, try and fail to return. Gone is the mental math that goes into calculating how much you "paid per wear" for that sweater you only put on three times. And nobody thinks of a person who wears the same thing every day as unstylish. Rather, it's simply a classification that does not apply.
If you too are a person for whom the idea of expressing yourself through clothes feels embarrassing or even just inefficient, then I recommend you find a uniform of your own. There will be some inevitable missteps, but the end result will be worth the effort. Think of it as shopping so you'll never have to shop again.
I would love to do this. Or I think I would. I would probably get bored or never be able to find my uniform. Or maybe uniforms as a concept are only believable on slightly eccentric, successful older men or people like Alice Gregory, who project beauty and style all on their own. People for whom their hair is an accessory. I think if I did this I would just be a sad lady who wears the same thing every day. Like, Wow is Meaghan depressed? (Yes.) Does she ever do her laundry? Has she thought about trying a nice lipstick? Some color? My mom would be mailing me scarves, nominating me for What Not to Wear.
---
Support The Billfold
The Billfold continues to exist thanks to support from our readers. Help us continue to do our work by making a monthly pledge on Patreon or a one-time-only contribution through PayPal.