Living Paycheck to Paycheck in Boston on $80,000 a Year
by Dan Shewan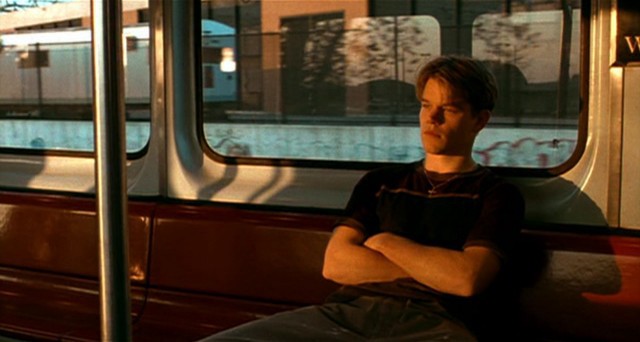 When I emigrated to the United States from England three years ago in an attempt to salvage my first marriage, I arrived with a duffel bag and less than $500 to my name. I moved into the basement of a house belonging to a married couple who attended my wife's church. They didn't charge me rent, but would later begrudgingly accept it when I insisted. Thirteen days after I arrived, I managed to secure a customer service job in a local print shop, a temp-to-perm position that paid a little more than minimum wage.
When I found out my wife was still cheating on me, I chose to divorce her. I found an attorney through the Lawyer Referral Service of the Massachusetts Bar Association, a friendly guy in his mid-forties who reminded me of Bruce Davison, who played Wyck Thayer in Seinfeld. After listening to my sob story about my financial situation, he agreed to represent me for a one-time flat fee of $300, no strings attached.
I never paid him. I just couldn't afford it.
Three months later I met Nicky, whom I would later marry. She was working as an art teacher at an after-school program in a suburb south of Boston, and was living in a spare room in her sister's house after divorcing her husband. I couldn't afford a car, so Nicky drove an hour each way to visit me. I'd insist on paying for lunch so she could fill up the tank.
I secured a full-time position as a copywriter at a marketing agency in downtown Boston less than a month after Nicky and I first met. Within four months of moving to another country thousands of miles away with next to nothing and no plan, I had somehow landed a full-time job in a nice office, I could go to the doctor when I got sick, and I was making a living doing the only thing I've ever been good at. It appeared, as many of our nation's elected officials insist on telling us, that hard work and determination were paying off.
After dating for less than six months, Nicky and I decided to move in together, a choice that raised the collective eyebrows of Nicky's immediate family. Our decision was not solely driven by financial circumstance, but to say it wasn't a factor would be a lie. Our first apartment was a run-down one-bedroom sty in a small town more than forty miles west of Boston. We paid $800 a month in rent and almost as much in gas. We slept on an air mattress and watched illegally downloaded movies on my computer from the comfort of our futon, which we bought for $90 from our local Target. We didn't have much, but we were happy.
After six months of barely scratching by, we decided that moving closer to the city would make more financial sense. The money we'd save in gas would, in theory, offset the significantly higher rent, not to mention saving us three hours driving back and forth along I-95 every day. And, for a time, it did. We moved into a much larger, yet equally ramshackle apartment twelve miles from Boston and less than one mile from Nicky's job. Our rent was $1,200 per month, excluding heating costs. The building itself looked like it was held together with duct tape. The boiler in the basement was so old it cost $600 a month just to keep the apartment at a constant sixty degrees during the winter. Our living room ceiling leaked every time it rained. We checked the weather forecasts religiously, and moved the threadbare couch we had bought from a nearby Goodwill for $70 from beneath the leaky spot whenever we saw dark clouds outside.
This dilapidated apartment would be our home for the next two years, until the owner — a kindly man who lived in Vermont — finally tired of the five-hour drive to the property to conduct routine yet all too frequently necessary repairs, and sold the building. The new owners promptly informed us of their plans to raise the rent by $400 per month, excluding utilities. Between the increased rent, Nicky's student loan repayments of almost $700 per month, and the prospect of another $2,000 winter, we were drowning.
I left my job at the marketing agency and accepted a similar role at a software startup in the city — a position that paid $17,000 more per year than my previous gig. During the second interview, when the question of salary requirements came up, I low-balled myself and hesitantly said I needed at least $40,000 per year. When my future boss told me it paid $10,000 more than that, I held my best poker face and said that yes, that would be agreeable. My heart pounded as I waited for the elevator. No more worrying about collection agencies calling about past-due bills. No more prayers to the gods of automobile maintenance that our car would survive another week on the road. No more moving the couch every time it rained.
When I sent Nicky a text to tell her how much the position paid, her response was simply "!!!!"
Nicky and I moved into a smaller apartment that, while no cheaper than our old place would have been had we chosen to stay, was at least in a much nicer part of town and didn't look condemned. We still live there. It has central air, allows dogs, and was a major step up for us.
However, it wasn't until four months ago that we realized we weren't actually any better off than we were before, even with the substantial increase in our combined monthly income. For now, we're just edging ahead, but we're just one unexpected expense away from financial ruin. Most of our mail is overdue notices. The repayment departments of student loan companies still call us at least twice a day. We still live in constant fear of car repairs, vet bills, trips to the hospital.
We're right back where we started.
Boston routinely ranks among the most expensive cities in America. Data from financial publisher Kiplinger suggests that the cost of living in Boston is almost 40 percent higher than the national average. Utilities, healthcare, and groceries all cost significantly more here than they do in other parts of the country (44 percent, 26 percent, and 25 percent more, respectively). One in every two households in Eastern Massachusetts spends more than 30 percent of its income on housing. One in four pays more than half. As middle-class wages have stagnated, eviction rates have risen steadily. Between 2010 and 2013, evictions across Massachusetts increased by 11 percent. The rapidly rising cost of living isn't just putting the squeeze on those living in cities, either. A recent survey conducted by the Federal Reserve Bank of Boston states than one in four families in suburban New England — including more than one million people in Eastern Massachusetts alone — relies on food stamps.
There are countless people all over the country in similarly precarious positions as Nicky and I. Fortunately, we have an escape plan, and the means to implement it — barely. In a few months, we will leave the Greater Boston area behind forever and start a new life in a small town in the Berkshires of Western Massachusetts. Rents are half what we're paying now, the air is clean, and the scenery is breathtaking. In a way, our economic hardships have been the catalyst we've been waiting for since we first got together.
However, there are aspects of our move for which we cannot budget. Being 200 miles away from Nicky's family. Reconciling the bitterness of having to leave behind a city we love through no fault of our own. The quiet, nagging fear that we'll have to move again when the cost of living catches up with us.
That there will be nowhere left to run.
Not everyone is as fortunate as we are. Long after we make our retreat into the countryside, millions will continue to struggle with stubbornly low wages, rapidly rising rents, and the myriad financial pressures that define life for many people living in America's most prosperous cities. The media keeps talking about economic recovery, but when a household earning $80,000 per year has to live from paycheck to paycheck, it's time to redefine what prosperity really means — and to whom.
Dan Shewan is a nonfiction writer and essayist based in Massachusetts. His work has appeared in The Independent, The Rumpus, Full Stop, and Vol. 1 Brooklyn, among other publications. Dan is currently working on a collection of essays, in addition to a longer work of nonfiction. You can follow him on Twitter @danshewan.
---
Support The Billfold
The Billfold continues to exist thanks to support from our readers. Help us continue to do our work by making a monthly pledge on Patreon or a one-time-only contribution through PayPal.