Rejecting Money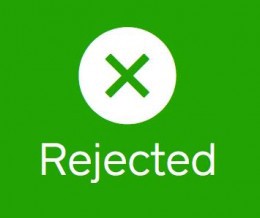 Over the weekend I had dinner with an internet friend I have known since 2008 and never met IRL. He was in town from San Francisco on business so I met him for dinner. Hooray! We got ramen at this semi-fancy Brooklyn place in my neighborhood and when the check came he put down his card and we began the great who will pick up the check dance. He was insistent that he was buying dinner, that he would expense it. "WILL YOU, THOUGH?" I said. "Well…I might," he said. "It doesn't matter. I probably will! I could!" "YOU WON'T!"
I opened up my wallet but before I could pull out money he handed his card to the waiter.
"We're cash only," he said, pointing us to the ATM in the back.
"HA HA!" I shouted, moving to slide off of my bar stool.
My friend panicked for a minute. He had accidentally left his debit card back home, his girlfriend had used it for something and he didn't put it back in his wallet. He headed back to the ATM anyway, waving me off.
He finally came back, no cash in hand. He picked up his bag and told me he would be right back, he was going to a Duane Reade to get a cash advance. I laughed and told him the nearest Duane Reade was a 20-minute walk away. I got up and went back to the ATM. My friend was horrified. He asked me if I used Venmo. NO, I did not use Venmo. His phone was dead anyway. I told him it was fine, that when I came to San Francisco one day he could take me out to dinner. "NO!" he said. I laughed. "Why not?!" "Well, no, that will happen, too! But I'm still giving you this money back!"
The bill, with tip, was just over $50. I happily paid it, though I did tell him he was taking money out of child's college fund. "Guess state school it is!" we joked and I told him over and over that there wasn't a Duane Reade for miles.
The next day he sent me $50 on Square. In the email, there is a big button that says "Deposit Cash" but below it, a tiny link that simply says "Reject." Giddy, I rejected the $50. He wrote back a few hours later,
"I had no idea it was possible for this money to be rejected; I thought only people could be rejected; I thought that was the point of money: it opens doors, it's always welcome. What am I even working for!"
And this is why we are friends.
---
Support The Billfold
The Billfold continues to exist thanks to support from our readers. Help us continue to do our work by making a monthly pledge on Patreon or a one-time-only contribution through PayPal.